30 Day Make-up Challenge, Day 3
Today's look is highlighting the eyes.
I used Too Face's Life's A Festival palette, (you can purchase it here ).They have a beautiful collection of products under the Life's A Festival line, one day I'd love to have them all under my possession but until then I'll rock what I've got!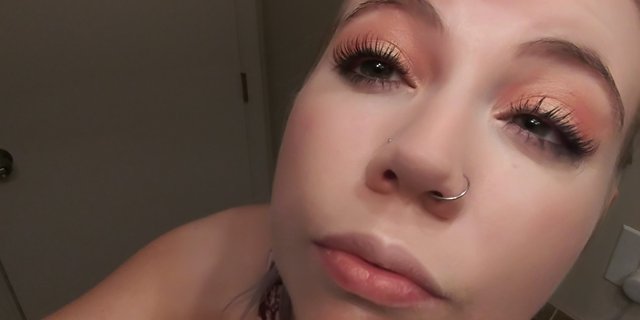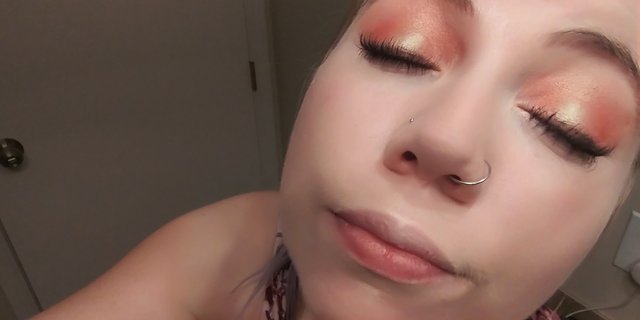 This one turned out way better than I anticipated, as it was incredibly easy to achieve. So far, this is my favourite out of the 3 days I've done this challenge.
I used the colours fun in the sun and sunset dream to make this eye poppin' look, base of sunset dream and then fun in the sun in the middle to give it that extra shimmer and some more definition.
Since I wanted the attention to be on the eyes, I didn't do a whole lot to my face. I slept funny last night with my face squished into the pillow so many face was grumpy this morning. I used concealer on my eyelids (so the colour would stick out more), under my eyes (since I was very tired and had slight bags under my eyes) and on my chin (I've been breaking out bad there lately, I know it's from all the junk food I ate this weekend, bad molly).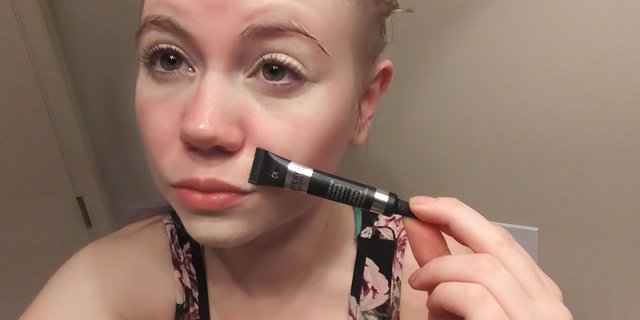 Here I am all bared faced with nothing but concealer on, just to show you guys the difference a good base makes. My skin was sure unhappy with me this morning.
After I did the concealer and the eyes, I did a layer of foundation to make sure that my skin was/is even everywhere. Threw on some mascara and that was it.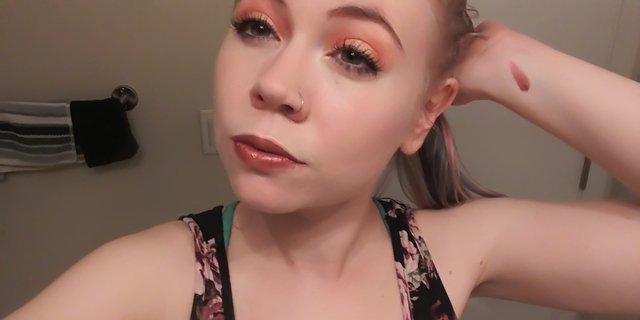 I chose a slightly shimmery slightly dark red lipstick to tie everything together, don't mind the colour on my wrist, I was testing it out first.
Anyhoo, that's today's look!
Learning that I don't always have to do a full face to be satisfied with my look. In fact, less may be more. Will keep this into consideration for tomorrow's look. Tomorrow, I'd like to do something that's Pink Lemonade inspired. Yellows & pinks. Should be interested. I'll keep you guys posted, don't worry!
Thanks for tuning in!