Make Steemit Healthy "again" is a project designed to motivate people to get healthier, or at least create healthier habits, which will lead to positive results in terms of physical and mental well being. I hope I can help or motivate someone to get better.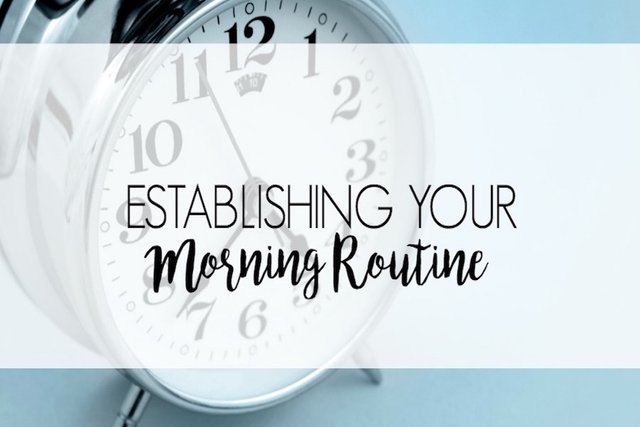 How is your morning routine?
In the recent post I wrote about how being the one who asks a question to your body could motivate you to change for the better. If we ask our body "What does my body want today?", the answers will come quite easily, and hopefully, a healthy answer will come up. It's when we do this we become the serveant for our bodies. This can of course also be applied to our mind. Maybe our mind want to meditate for a bit. I don't know. I think if we work from this point of view, we will automatically become a lot healthier and maybe happier. It's a great foundation to go from.
---
Another great foundation is the foundation you build each and every day. Your morning routine. My morning routine is not that awesome, and therefore I wanted you guys to share your morning routine. First of all I will share mine. I get up, make my bed, make a big breakfast containing vegetables, bread, healthy fat, and a cup of coffee, but I think I need something more. Some activity or something. Once I did cold showers, but I do my shower in the evening now. It would be cool to get some inspiration from you guys. I am looking for thing to eat, do, feel etc that will last no longer than 5-15 minutes.
Let's inspire eachother to make a healthier community on Steemit!
---