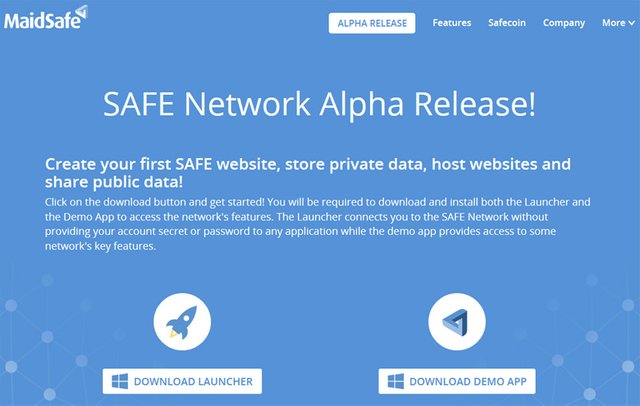 What is MaidSafe and the SAFE Network
MaidSafe is a company that is designing and implementing what they call the SAFE Network - a next generation decentralized and secure network. The SAFE (Secure Access For Everyone) Network is a new secure and decentralized data management service that is built by sharing the unused computer resources of the individual network participants. Each user of the SAFE Network provides a part of their computer resources: data storage space, processing power, and Internet connectivity thus forming a large decentralized network.
The SAFE network puts its user's safety and security on top of everything else and so the user data is encrypted and broken up into chunks that are spread among the users of the network. The people that participate in it are not actually aware of the data they have been asked to store on their systems, not they have direct access to what it currently stored on their computers. Furthermore as a user if you share some of your unused computing resources on the SAFE network you are going to be compensated for doing so and get paid in Safecoin crypto tokens.
The SAFE network is not being controlled by a single large entity or a multiple global ones, it is not controlled by anyone in fact as it is decentralized and the users participating are what is essentially building up the network itself. So without people like you, the future user of the network there will be no network. There will be no privacy violations weather you decide to host your own website on the network, visit a website somebody else already made, create or run an application or just provide some of your spare computing resources to help make the SAFE network bigger and stronger.
You can visit the official website of the project for more details: maidsafe.net
SAFE Network Introduction Video
A quick video overview of the SAFE Network if you are having trouble figuring it all out yet.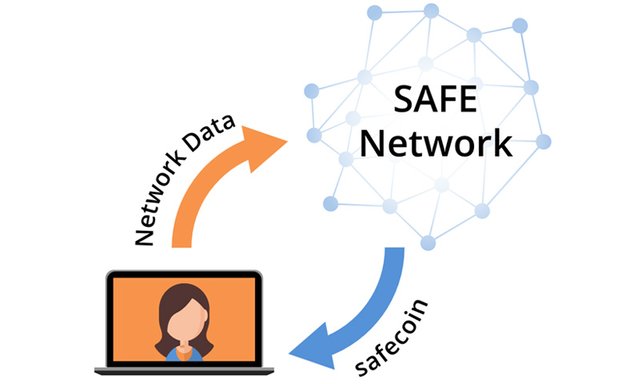 What is Safecoin (MAID)
Safecoin is a digital crypto currency token that is in the heart of the SAFE Network. It can be thought of as the oil in the engine of the SAFE Network, and is used as a way for all users of the network to be compensated for the value they provide.
You can think of Safecoin along the ways that Steem Dollars or Steem Power works on Steemit, you get rewarded these for your contribution on the network in the form of useful and interesting posts as well as voting for others. It is not exactly the same thing, but think along these lines.
Safecoins are being distributed entirely automated with no human intervention by an algorithms. Only 4.3 billion MaidSafeCoins will ever be in circulation at one time and each coin will have its own unique identity. Furthermore Safecoins will be "recycled" when they are being exchanged for network services, so there will be a new supply of coins for users to earn.
Safecoins are given to users in return for them providing some of their unused computing resource to the network. These include free storage space, processing power, and Internet connectivity, this process of providing your resource and earning Safecoin in return on the platform is referred to as "Farming". You can think of this as the "mining" for SafeCoin if you are a crypto currency mining, but instead of using only CPU or GPU power to help sustain the network you are sharing parts of your computing resources to be used by the network, so the SAFE network uses Proof of Resource "mining".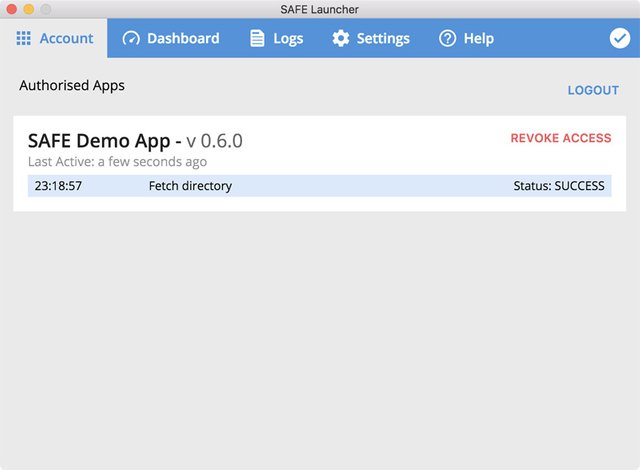 SAFE Network Alpha Release
MaidSafe has just released their Alpha version of the SAFE Network and they are encouraging people to go and give it a try. They have released a Launcher and Demo App that should enable you to store private data, publish public data, create your own SAFE webpage and even host an existing site without charge. So you can actually already give the SAFE network a try, even though the full functionality is yet to be made available with a lot of features still being worked on.
The SAFE Launcher will act as your gateway to the SAFE Network, it allows you to connect to the network, to authorize apps to connect on your behalf and to access websites that are hosted on the SAFE Network and also enables you to use SAFE Network apps without giving them access to your network credentials.
The SAFE Launcher v0.8.0 - Alpha 1 is currently available for Windows, OSX and Linux and if you are using an unsupported operating system then you might try to compile it from the source code.
The Demo Application released is a simple application that demonstrates some of the SAFE network's key features such as store and share data, create your SAFE public ID and more, you must run the demo app at the same time as the Launcher.
The SAFE Demo App v0.6.0 - Alpha 1 is currently available for Windows, OSX and Linux and if you are using an unsupported operating system then you might try to compile it from the source code.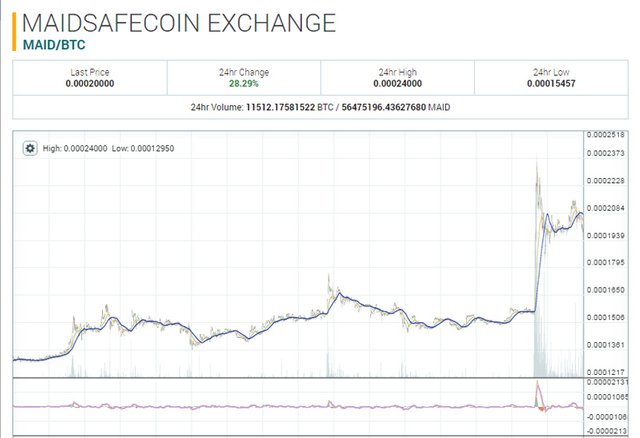 Why is the Interest and Price Exploding
If you look at the exchanges such as Poloniex where MaidSafeCoin (MAID) is being traded on you will notice that the volume and the price of the SafeCoin has exploded. This is a direct result from the official announcement and making available the Alpha release that actually shows an early working version demonstrating the potential of the SAFE Network.
As a result the user interest immediately increased and some investors also decided that it is time to finally invest in the potential that the network is having. Do note that currently MaidSafeCoin (MAID) has the highest trading volume for the past 24 hours on Poloniex surpassing the previous long term leaders in volume - Ethereum Classic (ETC) and Ethereum (ETH). The current exchange rate for 1 MAID coin is about 0.00020000 BTC or with other words 20000 satoshi per SafeCoin.
The advice to you is to check out MaidSafe and their SAFE Network and consider the potential they have in the future and maybe think about getting some coins if you find it appealing enough now that they also have an early working implementation...
---
Did you like what you have just read? Check my other posts on steemit @cryptos