Meetanshi Magento Extensions Launches and Updates June [2021]
Meetanshi aims at exceeding E-commerce excellence. As a part of achieving it, we develop Magento 2 extensions that enhance the online stores in terms of payment security, customer experience, shipping, accounts, checkout, administration, support, and promotions.
At Meetanshi, we also work consistently to improve the existing Magento extensions and deliver better features to our existing customers.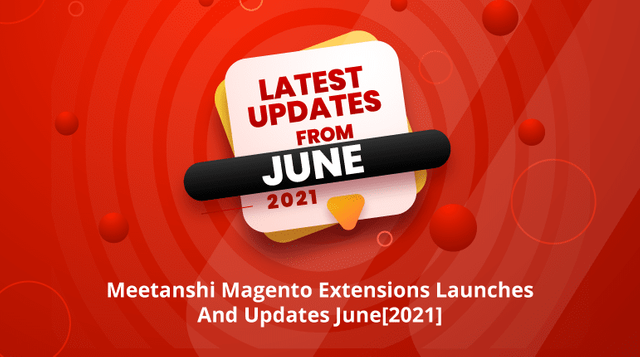 Magento 2 Extensions Launched in June:
Magento 2 RMA
Magento 2 SecurePay Payment
Magento 2 Quickbooks Online Integration
Updates in Meetanshi's Extensions in June:
Magento 2 GST India
Magento 2 Paya Payments
Magento 2 Canada Post Shipping
Magento 2 Facebook Store Integration
Magento 2 Mobile Login
Magento 2 SMS Notification
Magento 2 Out Of Stock Notification
Magento 2 Shipping Table Rates
Read more about Meetanshi's Magento extensions launches and updates in June at https://meetanshi.com/blog/meetanshi-magento-extensions-launches-and-updates-june-2021/