Testing MagicDice, here are my results so far...
The other day @JonGOlson told me about MagicDice and so far I am loving it...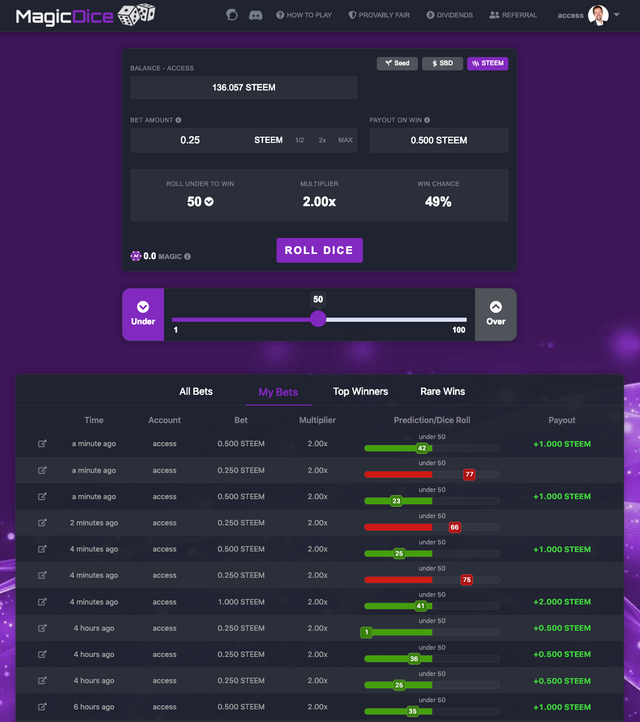 Not only is this classic high/low game super fun to play, but with the right strategy... a pretty easy way to gain more Steem! Is there a risk to lose? Of course... but the right strategy can minimize it.
Have a look at the strategy I personally use...
But wait, there is more... (always wanted to say that). ;)
If you prefer a 100% risk-free way to earn with MagicDice, you can do that by delegating Steem Power to them. Every 100 Steem Power earn you currently 50 Magic tokens per day, and those earn you a daily share of their profits!
Each day they pay 40% of their profits out in dividends to holders of their Magic tokens, gained either by delegating or by playing their high/low game.
And on top of all that, they have an affiliate program that allows you to earn 10% of the house edge on all bets by other players that you refer.
How cool is that? :)
If you like to check out MagicDice, click here!
And full disclosure... yes, I, of course, use my own affiliate link in this post.
Hope you enjoyed this post and share your comments below.