DobermansDen vs ShortButMighty1 - Madden NFL 19 Ep.1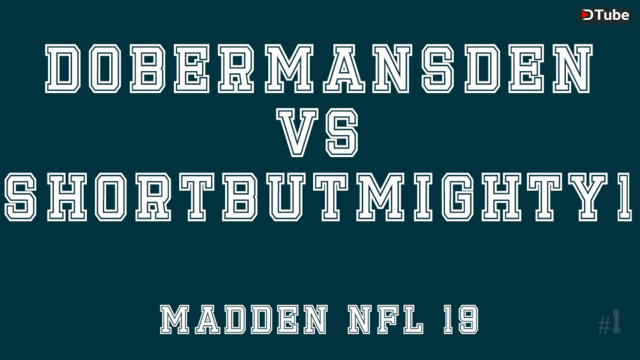 ---
Online Ranked Madden Gameplay on PS4.
DobermansDen - TEN 17
ShortButMighty1 - PHI 10
Yes, Madden NFL 19.
It took me a dew days to get the hang of the new running feature, I had to update myself with the new draft picks and choose the right team for me this year. It looks like I may continue to use the Titans as my main team. My second choice would be the Patriots, their WR's and OL are looking pretty good with the new addition of Eric Decker.
I was able to win my first game in Madden 19 now 1-0, my secondary looked weak as they should have picked off three balls but they let the opponent get multiple deep passes including a TD. My running game was bad, I could not get the holes I needed, this will be my main focus on improving this week.
Lets grow the Steemit Madden community.
Maddenitis Discord channel - https://discord.gg/BJYdbHc
---
▶️ DTube
▶️ IPFS