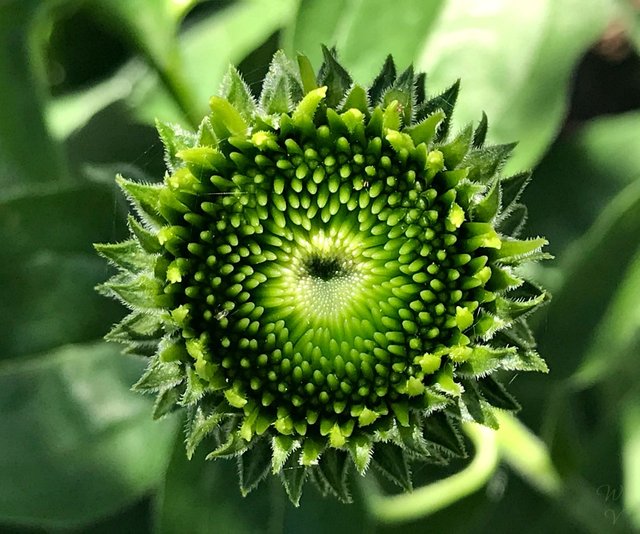 I absolutely love the beauty found in nature. This Echinacea Daisy was about to unfurl when I took this photo. The vivid, green really caught my eye, as well as, on closer inspection you can see a very fine web that outlines the edges of the flower with it's own geometry in play. Happy day everyone.
Photo taken with my I Phone 7 Plus ISO 20 f/1.8
Thank you to @juliank for creating this #macrophotography contest for all of us to enjoy.
Until next time, this is Sunscape...

Sun. Scape. Ing your day