Brown Anole - Dewlap inspection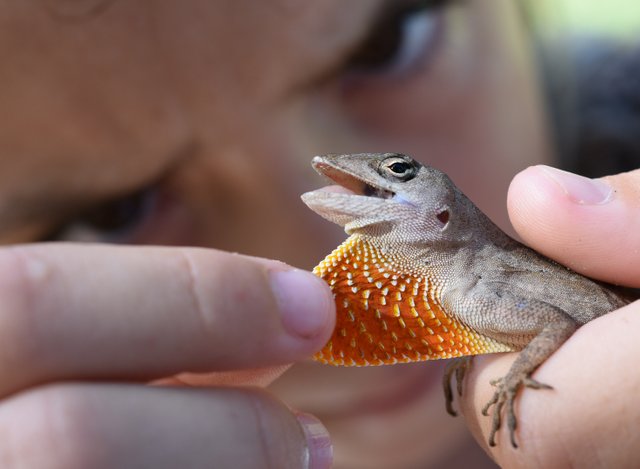 My daughter loves catching reptiles.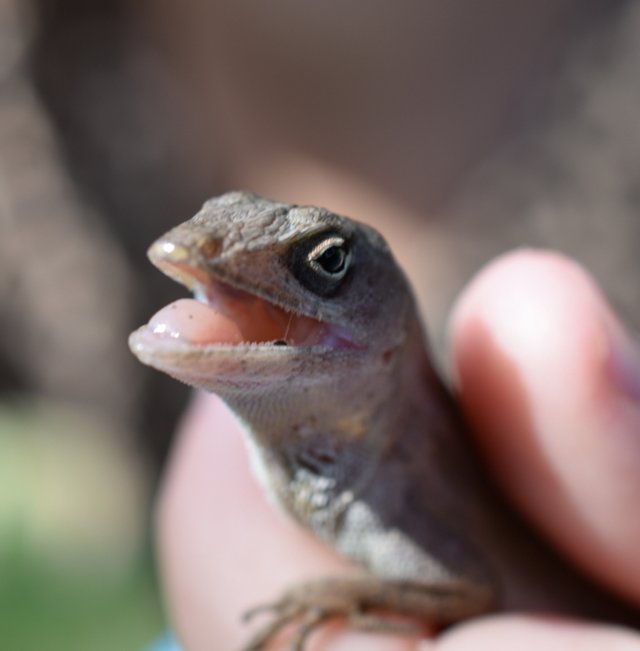 She is especially adept at catching Brown Anoles.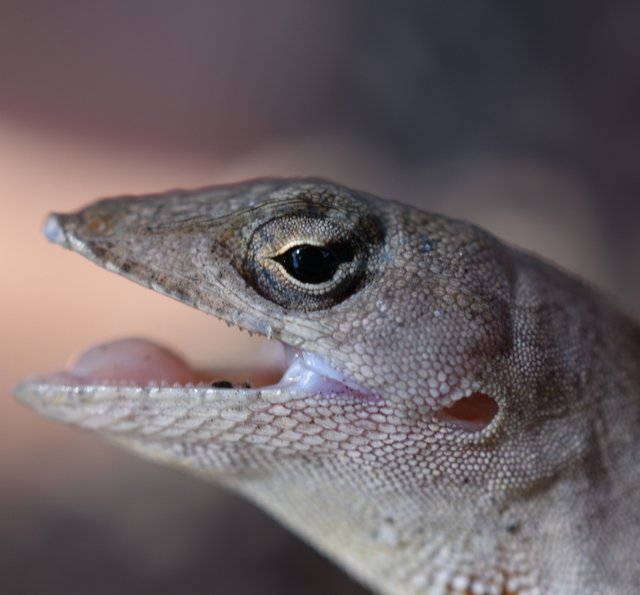 They really do look like minature dinosaurs.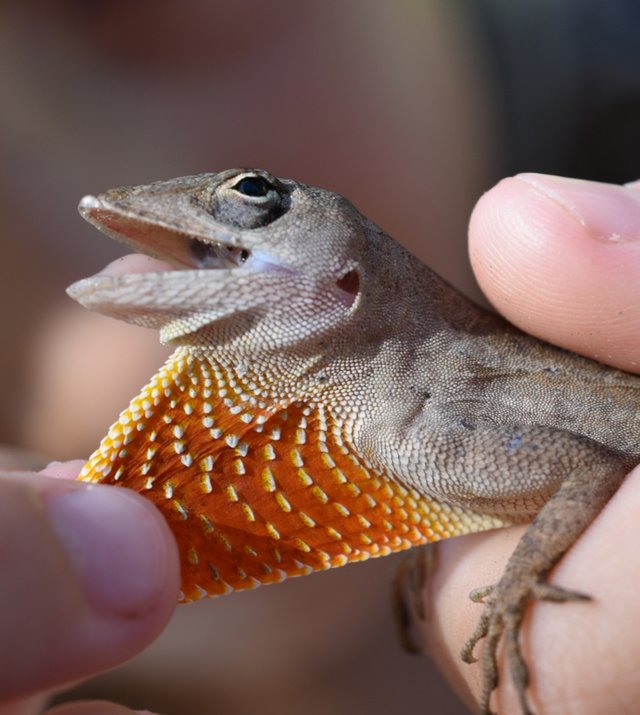 This male had an especially beautiful dewlap.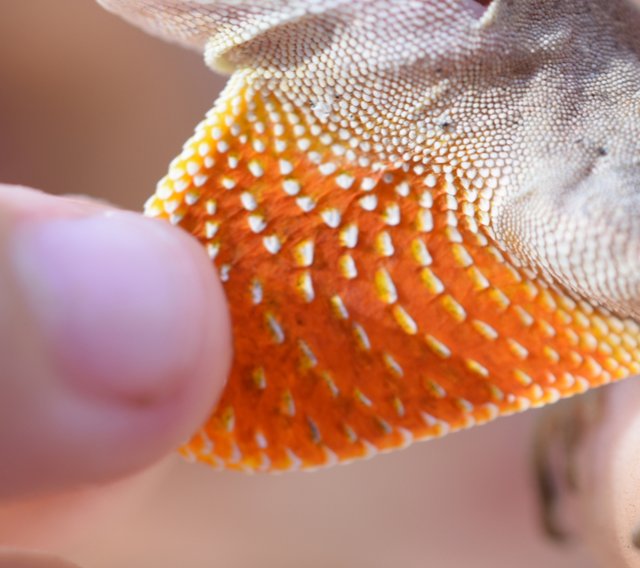 Vivid reds and oranges, we could see he was quite the ladies man.
All pictures taken by @rawruss with a Nikon D3400 w/ 40mm Macro lens. No dinosaurs were harmed as a result of this photo shoot. Be kind to creatures!