Welcome to Insect Pub.
Every Thursday @whatisnew is hosting #butterflyday and #insectpub contest. Check it here. The good thing is we have time till next Thursday to post.
Having bees, butterflies or wasps around on the balcony is always OK since they help to pollinate the flowers. Usually they are fast and I can't manage a single shot. But this time I was so lucky with this model. The little bee was standing still so long and allowed me to make zillion photos. To start with this one.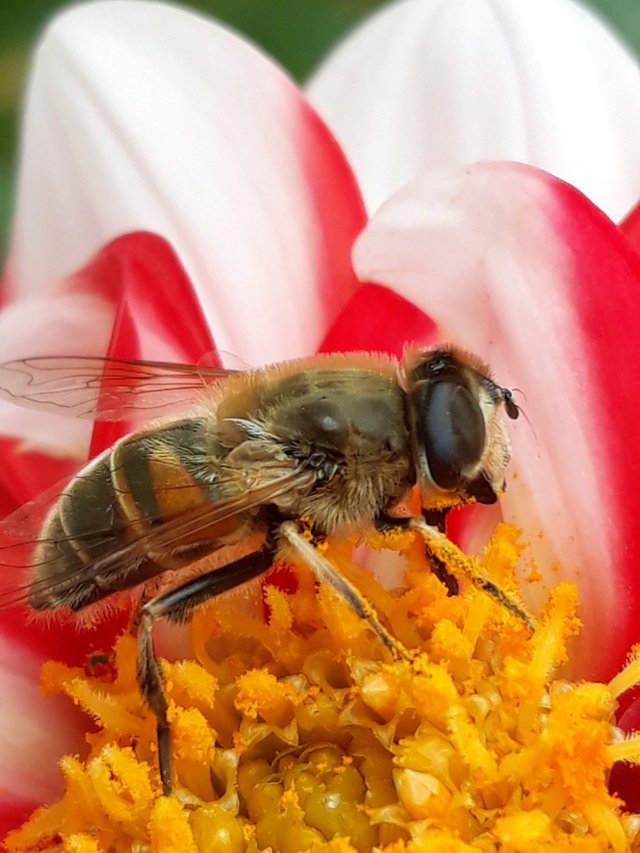 The bee was feeding on dahlia plant, where the flowers were blooming like mad. And since the little one did not bother me getting closer I have time to make different photos with the phone, adding the macro lens for the phone and with tne camera.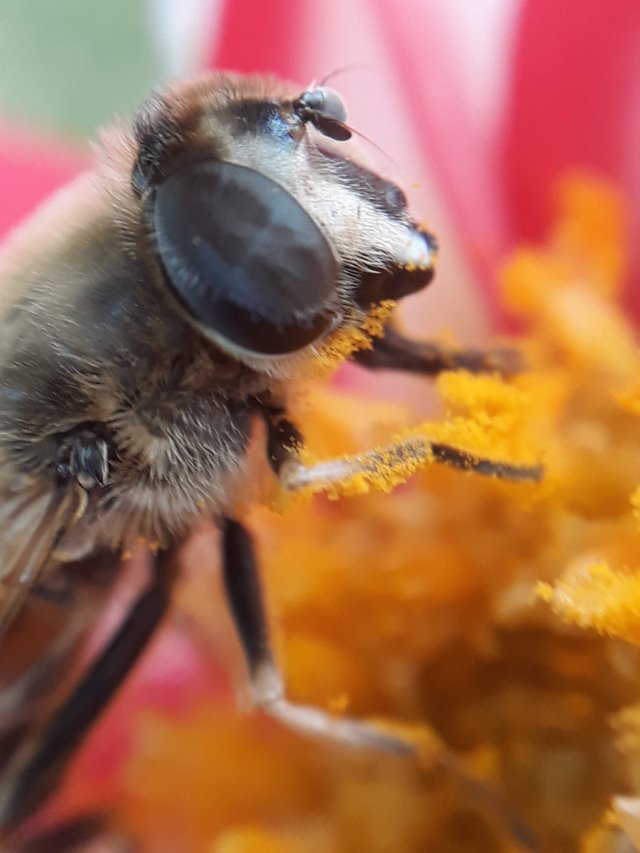 My only problem was that I have to raise my hands as the bee was above my eye level and to be careful not to shake the plant.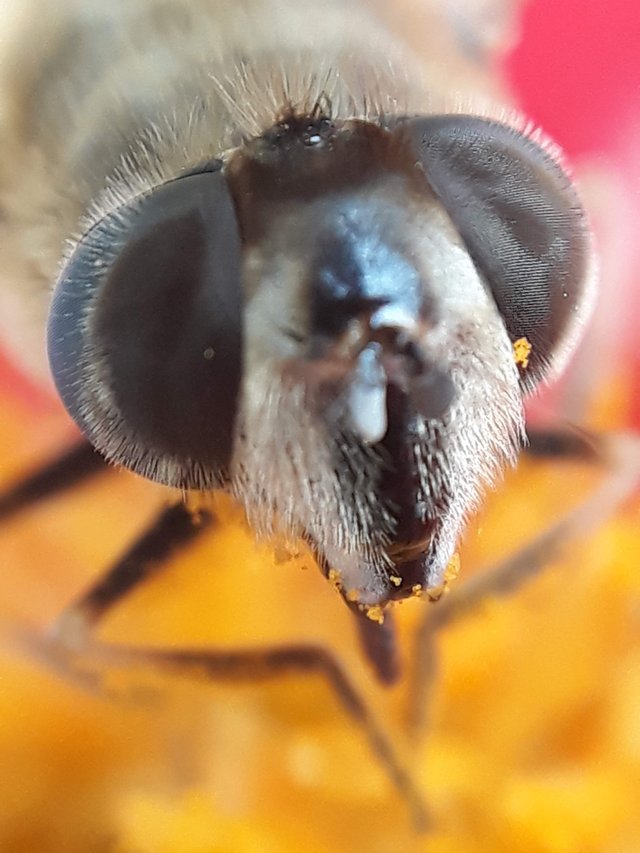 See how it started to collect the pollen.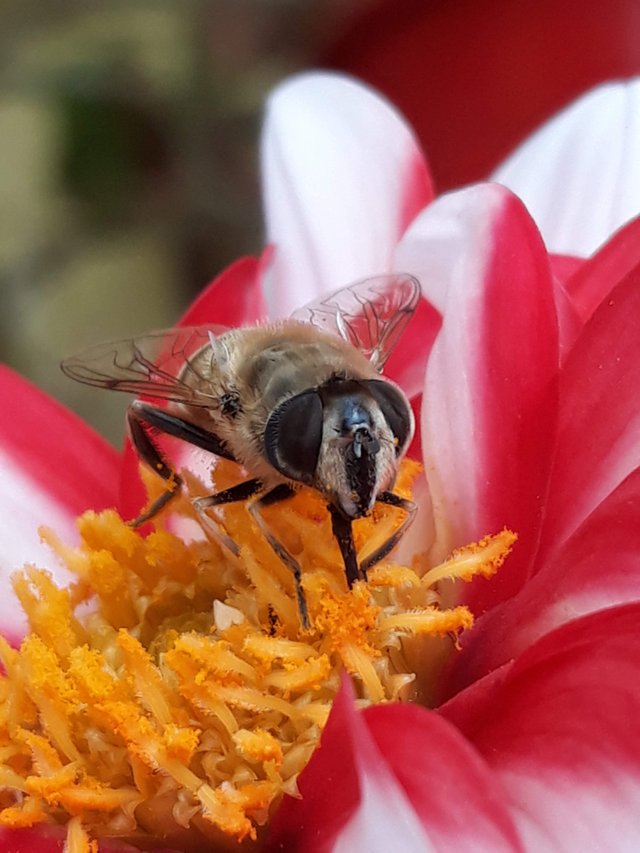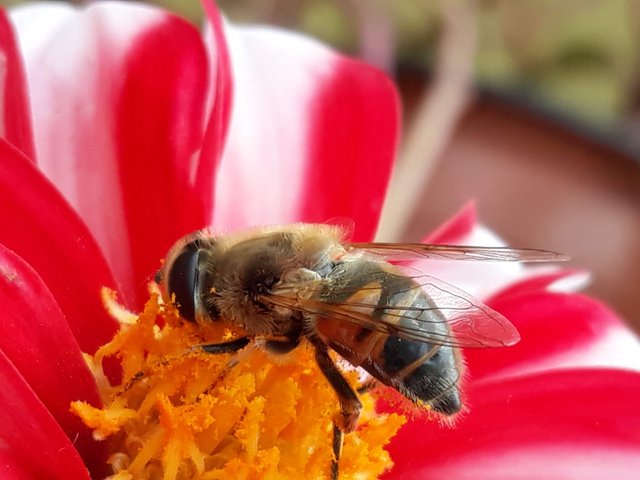 This is the closest photo. There is pollen everywhere, even on the eyes.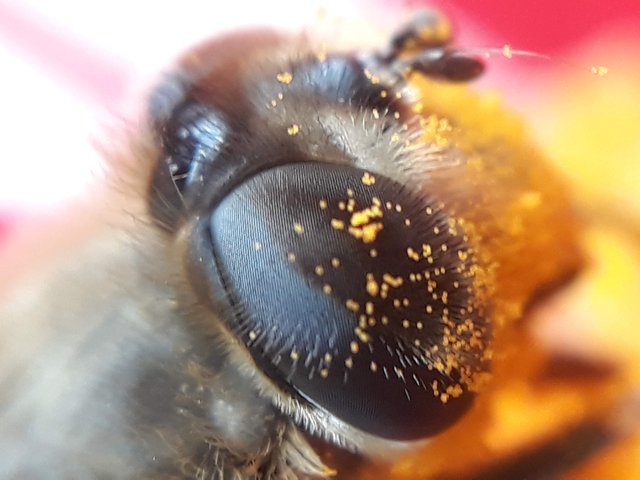 The bee moved and stopped on a leaf.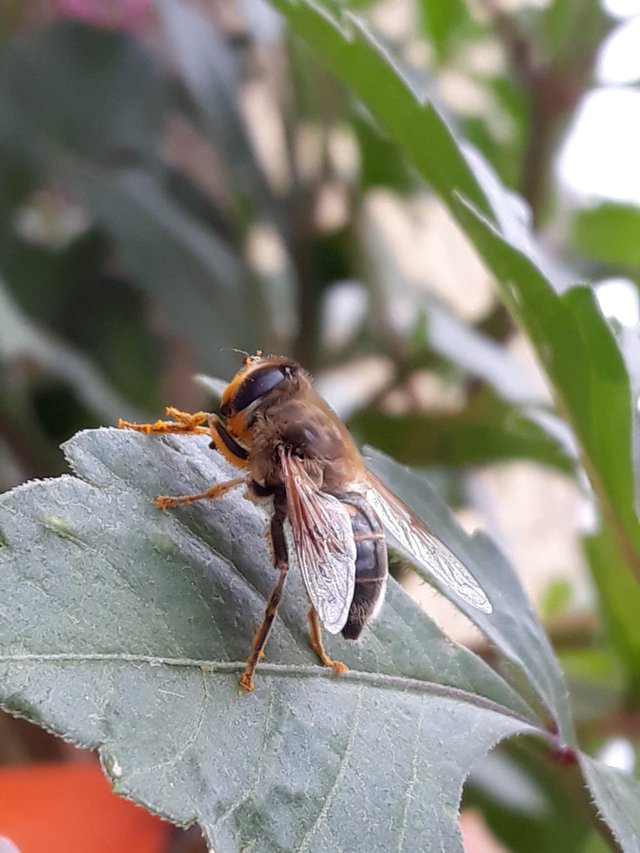 All these photos I made with the phone camera and the lens for smartphone.
Now let me show you for comparison a photo with the camera Canon 1100 D. This is the normal size of the bee.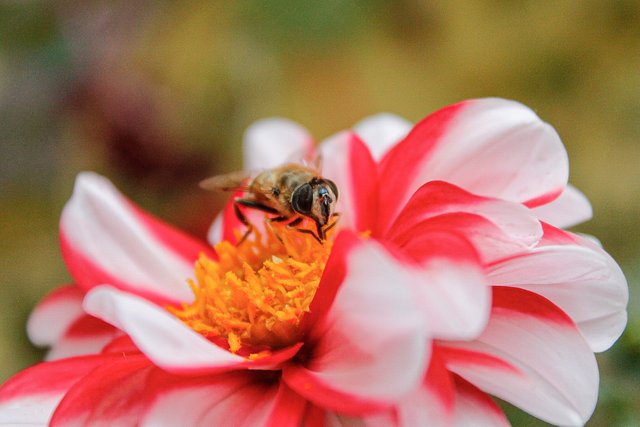 The bee stayed a little while and then it was gone.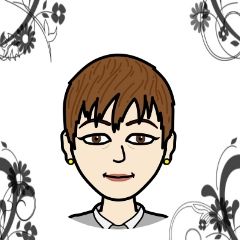 Thank you for visiting.
If you like to share your thoughts you can leave a comment.

Street name created by @otage

[email protected]
🌐eSteem.app | 👨‍💻GitHub | 📺YouTube
✍🏻 Telegram | 💬Discord