Here are three photos for @juliank's macrophotography contest this week. 
We have boxes and boxes of fasteners at work, when you grab a handful and lay them out on the work table you can't help but see the patterns start to form. Sometimes you have to help them out too!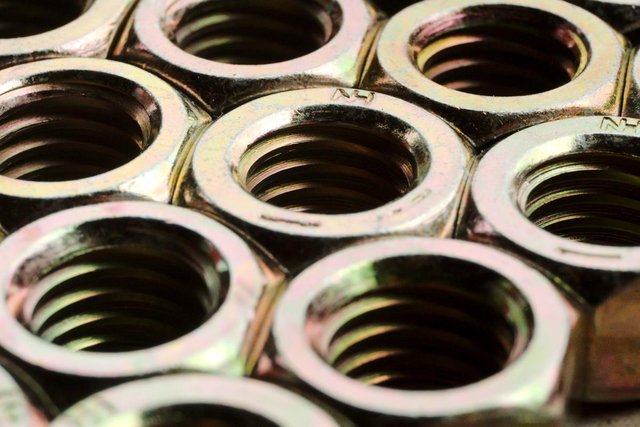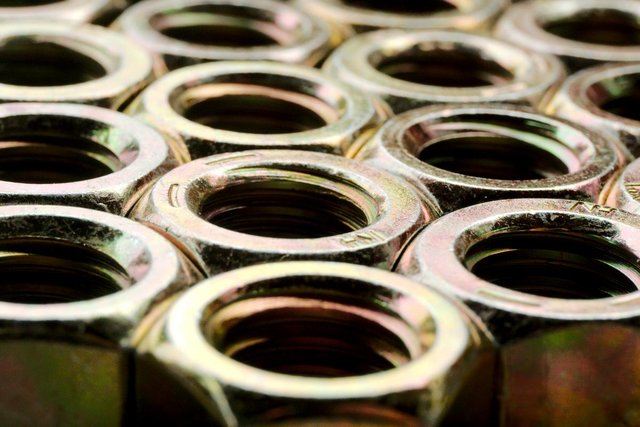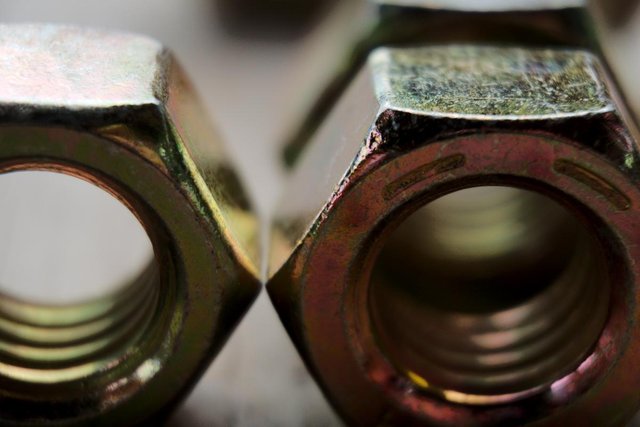 These hexagonal shapes remind me of honeycombs,  Imagine the bees that would live here! 
These were taken with a Sony A6000 Camera with the 16-50mm kit lens fitted with Neewer macro extension tubes.
Thanks again for looking.

Cool logo made for me by the famous @papa-pepper