Every now and then my dad and I head down to his friend's house. Often we go from there to archery, fishing or a meal out, but I always try to go out with my camera as often as possible and this time I found a lavender bush full of bees and flowers. So on went the macro lens and photo time!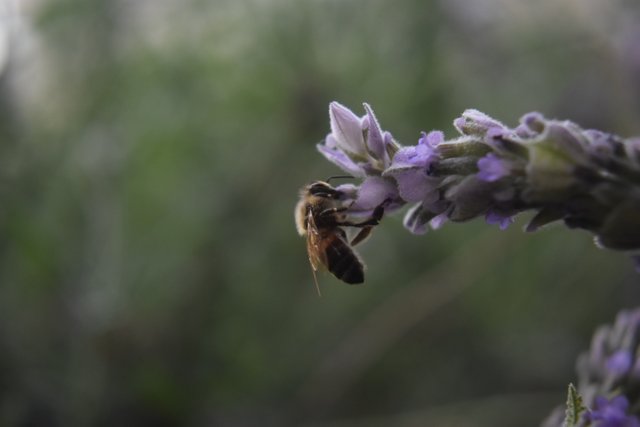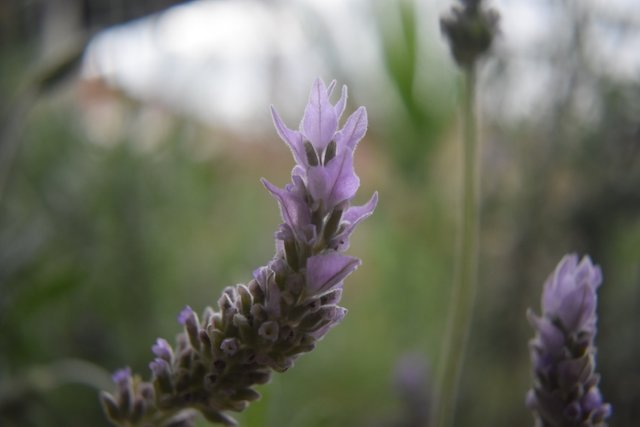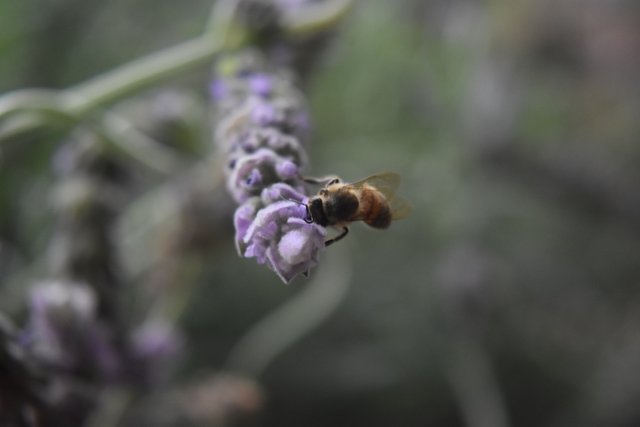 It was a bit dark so I opened the aperture. Unfortunately, this meant that not only was the background more blurred, but some of the petals were also not as clear as I'd have liked.
The middle picture is probably my favourite, but the bees make the others a bit more interesting.