Hello photography lovers from a macro lens !!
What's the news for all of you ...?
May you all be healthy and always in His protection.
On this occasion, I would like to present some photos of different color beetles. From the size and shape of the body, it's clear that the beetles in my post are very different. beetle in the first photo, he has a rather long body and has a green, black color and there is a slight yellow color. In the second photo, this is a beetle that has a body with a rounder shape and has a red and black color.
I don't know the special names of these two beetles, I usually only call their names, with the common name "Beetle".
I found those who were standing on trees, leaves and wild flowers. These are trees or wild flowers that grow in the beach area in my hometown. I got this photo in the afternoon when I wanted to hunt for butterflies.
What I like about these two small beetles is the color they have, this is the color of my favorite color, the apaligi when dealing with a macro lens, this color looks very bright so the appearance of this beetle beetle also looks very beautiful.
Below is the result of my macro photography, see and enjoy their beauty. Hope you like it.
---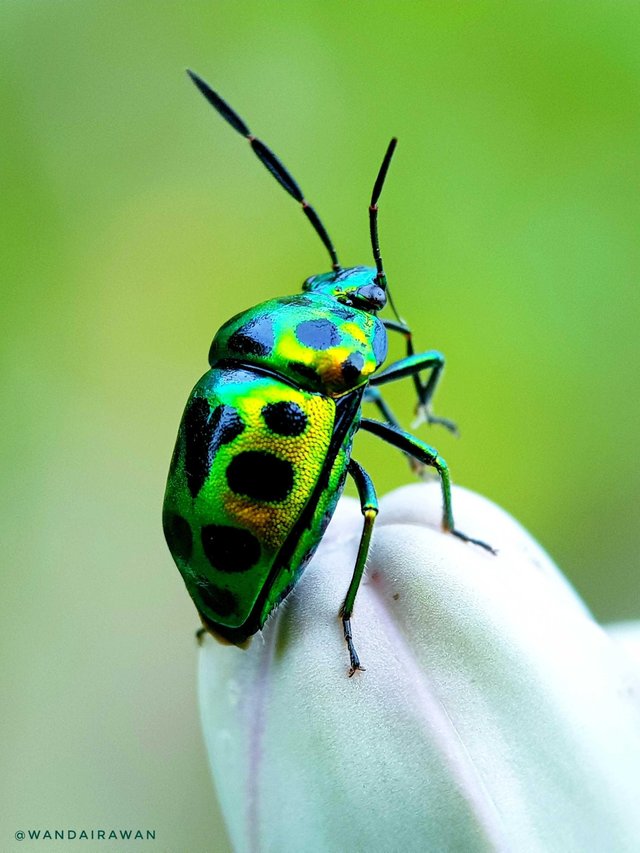 ---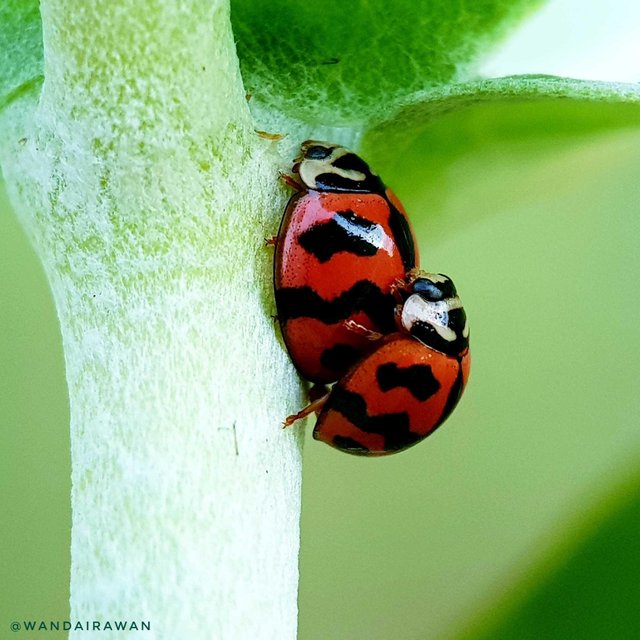 ---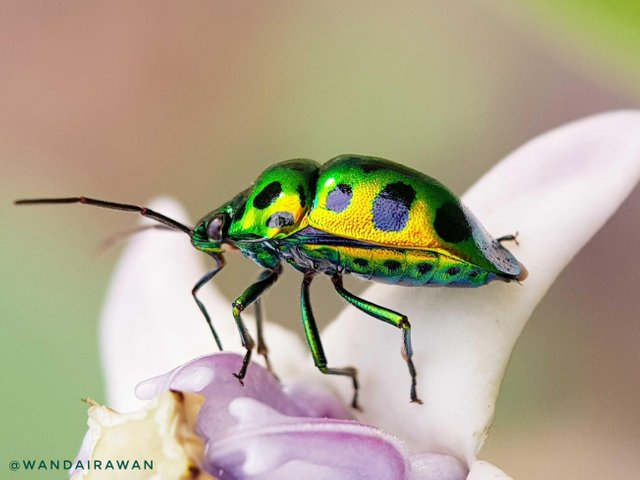 ---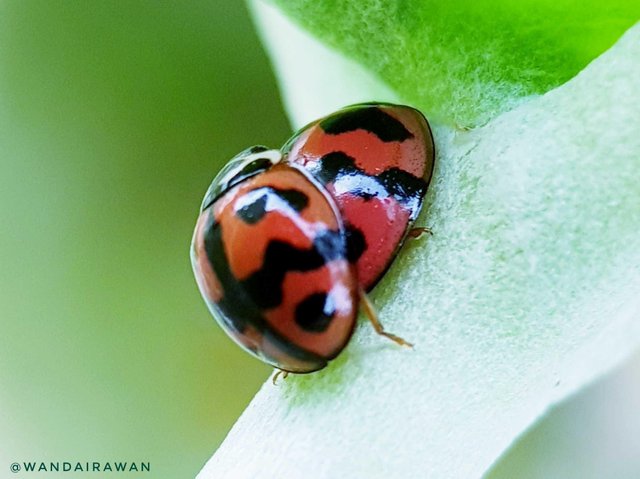 ---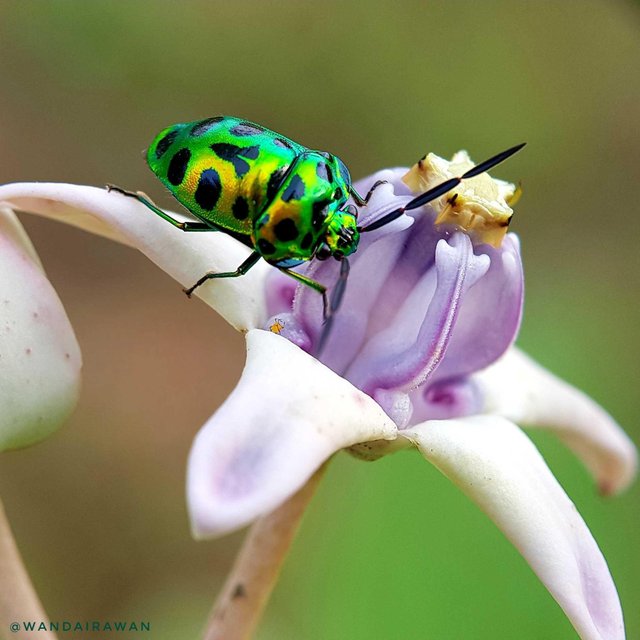 ---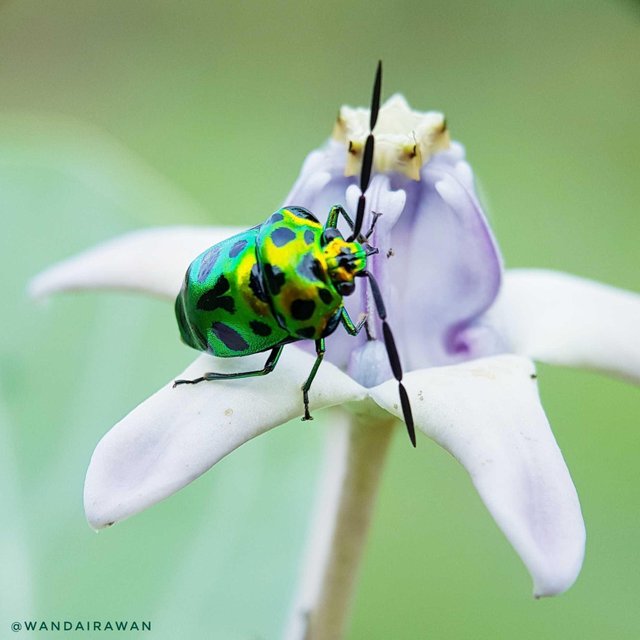 ---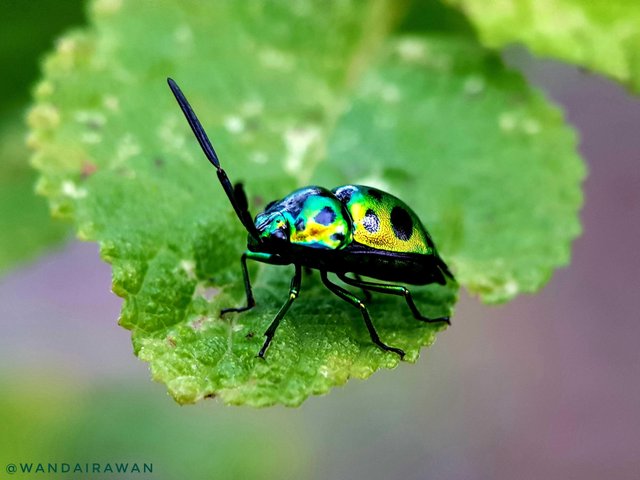 ---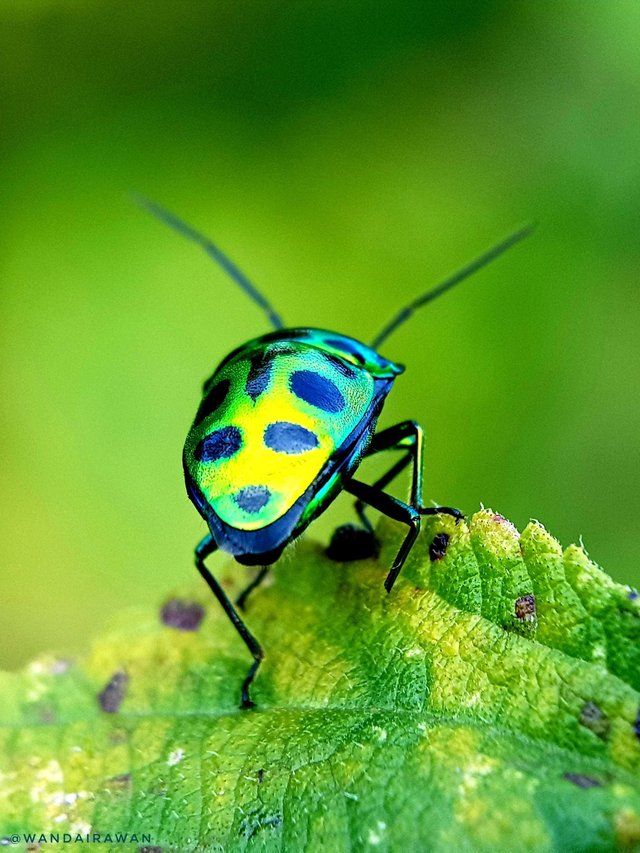 ---
This is a photo I want to convey for the challenge contest organized by @flamingirl. I really like macro photography, and I'm still in the learning stage for macro photography.
Thank you very much for @flamingirl that has been willing to hold this event. May we successful all.
For all participants who attended the event, warm greetings from me @wandairawan