My entry for the 7 DAY STEEMIT MACRO-PHOTOGRAPHY CHALLENGE by @flamingirl Entry 4 "The Dragonfly"
MACRO-PHOTOGRAPHY CHALLENGE by @flamingirl"
Thanks to @flamingirl who has organized this challenge, and assess each post carefully, and congratulations to the all winners on day 3.
This day I will share about the Dragonfly.
---
Dragonfly and dragonfly are widespread, in forests, gardens, rice fields, rivers and lakes, right down to the yard of houses and urban environments. Found from the coast to an altitude of more than 3,000 m. Some types, generally a type of dragonfly, are powerful aviators and extensive range of roaming. Several other species have specific habitats and narrow living areas. Dragonfly usually fly weakly, and rarely travel far.
Text Source
---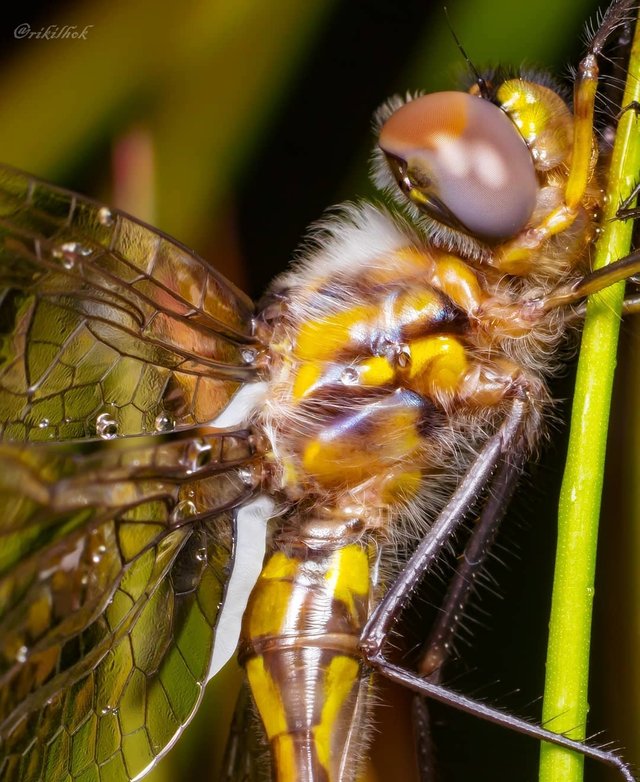 ---
The life cycle of Dragonfly, from eggs to death after adulthood, varies between six months to a maximum of six or seven years. Dragonfly lay their eggs on the plants that are in the water. There are species that are happy with water pooled, but there are also types who like to put their eggs in the water rather swift. After hatching, the larvae of the dragonflies live and thrive in the bottom of the water, undergo metamorphoses into nymphs, and eventually come out of the water as adult dragonfly.
Text Source
---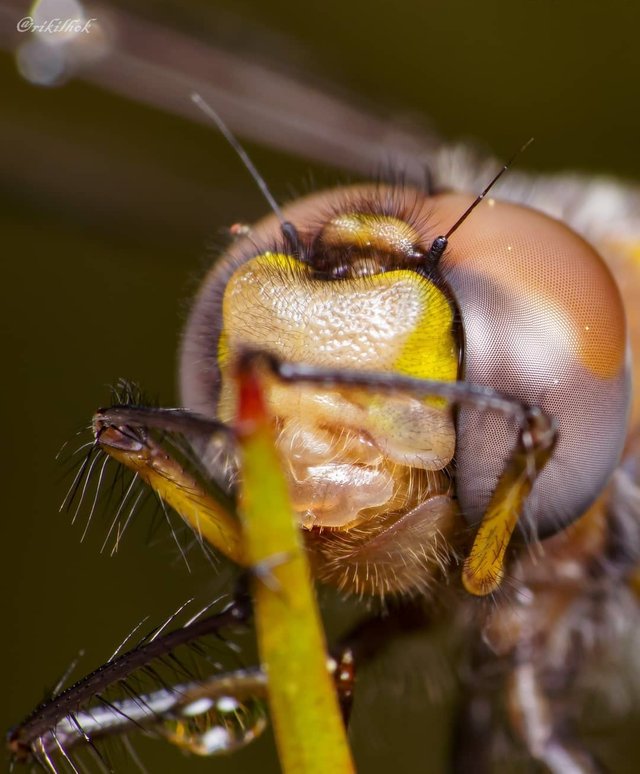 ---
Cam: Nikon d5600
Lens: Minolta 50mm macro
Set: f14,Iso 200, 1/250s
Light:Ex. flash
---
---
Thanks to @flamingirl for hosting this contest, a contest like this can create professional photographers and open the minds of photography lovers to create new idea.
---