Red Flies Cleaning Front Feet After Standing On Dirt
Good night steemit all friends and happy rest, do not forget to eat sahur. Today I will share some photos about the red fly that clears its feet after standing on the dirt.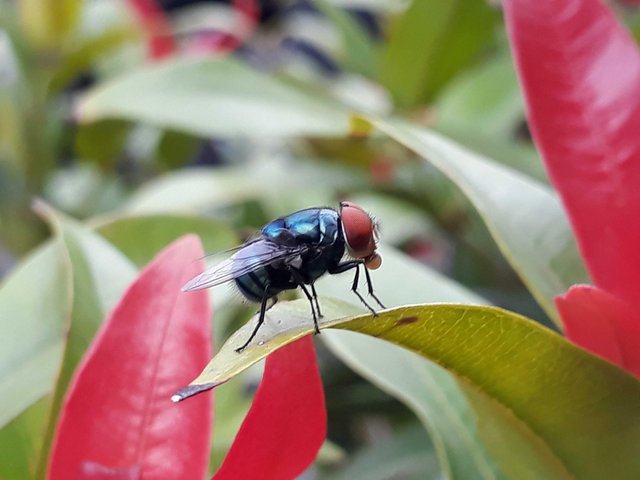 Flies there are two categories including: food and dirt lick fly, fly eater and flea eaters and also carcass fly. The habits of these flies bring disease to our food so often stomach ache, diarrhea, vomiting and the like.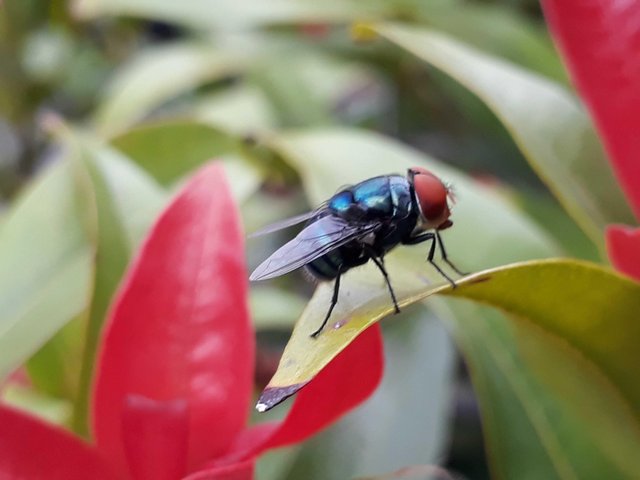 But the red fly that I photographed this time was different, he cleaned his feet after standing on another animal dung. Could this be coincidence or how, I do not know exactly because just a moment to see it.