Peace Machine: The Testament of a Finnish AI Researcher With Brain Cancer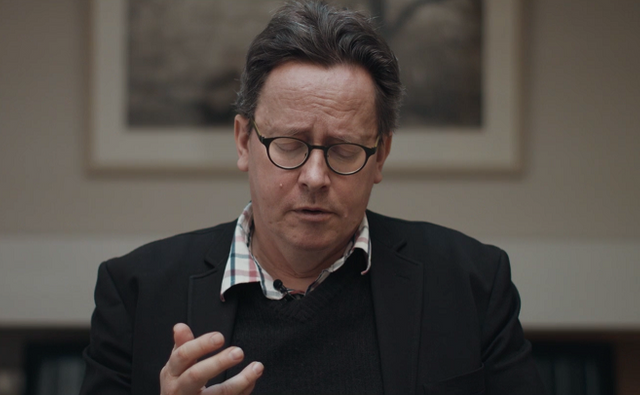 The story of Timo Honkela
Timo Honkela is a Finnish AI researcher with 30 years of experience in the field.
He was sadly recently diagnosed with terminal brain cancer and he realized that he better start preparing a legacy right now. He wants to leave behind ideas for achieving, no more, no less than world peace. A less violent world is something that Timo has had a drive for since childhood when his mother tragically committed suicide when he was just eight years old.
The crowdfunding campaign
Friends and colleagues of Timo took action and started a crowdfunding campaign in order to finance a book, Rauhankone (Peace Machine), which will be Honkela's testament and legacy. The campaign is now over and raised 55100€ which is way over the 35000€ minimum goal.
Here's a short video from the campaign where Timo explain's the core message behind his book:

How AI can make the world a better place
With all the fear mongering and AI doomsday scenarios imagined in fiction and non-fiction these days, it's very refreshing to get a different take on where machine learning could take the world. I'm not disregarding the dangers involved in, say, trying to weaponize AI, but there is much good that could come out of AI research too.
What Timo will be aiming to explain in the upcoming book is how machine learning and AI can assist us in making more better, more rational decisions that could ultimately lead to a better world. An AI has something that a human can never truly achieve: An absolutely objective perspective on the world, unclouded by prejudice, biases, and greed.
Timo even fundamentally challenges the idea of representative democracy. Why would we need to elect a small group of people to make decisions, when we could use technology to bring people together to vote on the issues themselves? One or even ten people cannot have the kind of knowledge and expertise about the complex world around us to make truly rational decisions. We actually need AI to help us in making the world a better place.
I can't wait to get my hands on the book when it's finished and I really hope Timo will be around to see how it will be received.
Links:
Timo Honkela Wikipedia
A list of Timo's publications
The Peace Machine crowdfunding campaign (now over)