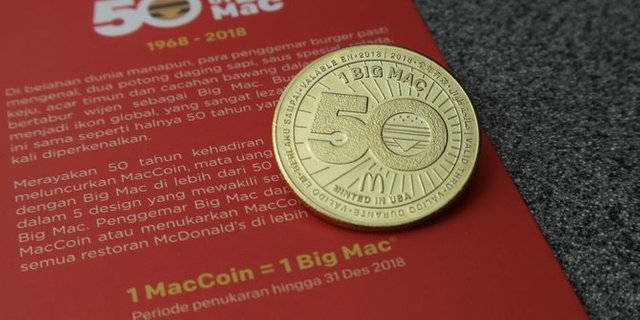 Are you a burger lover? Must have a limited edition 'rare' coins that are only distributed in more than 50 countries including Indonesia. MacCoin's name was launched by McDonalds as the first international currency in a fast-food restaurant.
MacCoin was launched to celebrate the 50th anniversary of the Big Mac as the Jim Delligati family's lasting inheritance menu.
"Big Mac has been exploring the world and enjoyed in cities from Chicago to Jakarta, and we want to commemorate a unique global celebration with MacCoin to be a happy moment for Big Mac lovers," explained McDonald's Managing Director Kitson Choong at a press conference in Sarinah , Monday (30/07).
More than 6.2 million MacCoin will be distributed simultaneously in 57 countries. Indonesia is ready to receive 65,800 pieces of MacCoin, with deployment through Armored Trucks that will roadshow to McDonalds restaurants.
"You can be a lucky person by getting a MacCoin from August 2-7, 2018 (as long as the inventory is still there), then MacCoin can be collected or redeemed on August 8, 2018. This may be a competition because it is an interesting moment and lifelong idea, "added Director of Marketing and Communications McDonald's Indonesia, Michael Hartono.
The lifelong idea that Michael explained because MacCoin would not be outstanding anymore. "So far there is no continuity (MacCoin program), it could be (MacCoin) will be 50 years or no longer."
It's Interesting from MacCoin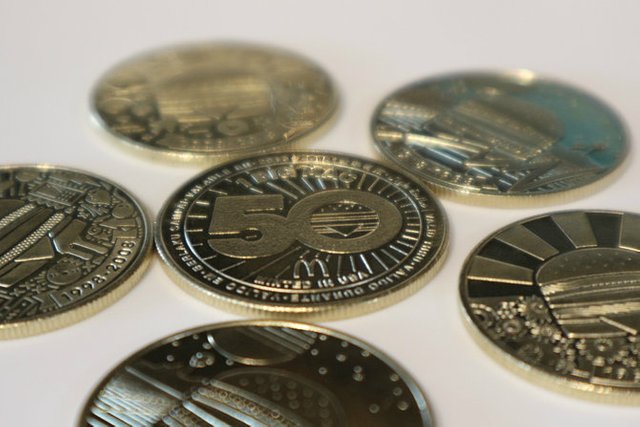 The 50th anniversary celebration of the Big Mac and MacCoin program also presents an exciting prize. For those of you or customers who see Armored Trucks on the street or McDonalds restaurant you can join the swafoto contest.
Condition, you must berswafoto with Armored Truck background, then post on Instagram by mention @ MCDonaldsID and hastag # BigMac50 # BigMac50 Year #MacCoin. Five lucky winners with exciting photos and captions, will get an exclusive album of one full set of MacCoin.
But other things you should know, MacCoin has no monetary value. You as a customer who bought Big Mac Large Save Package - starting August 2-7, 2018 at 11 noon to 5 am local time - will earn one MacCoin. Then the MacCoin is redeemed for one free a la carte Big Mac at all McDonald's restaurants.
"These MacCoin can be redeemed worldwide, in countries that participate in the MacCoin program, but MacCoin can only be earned if you come directly to restaurants and Drive-Thru," explains Michael.
Uniquely, on the front of MacCoin there are seven languages ​​displayed representing many countries, such as Arabic, English, Indonesian, Mandarin, Portuguese, French, and Spanish. More info can visit www.mcdonalds.co.id