Lumen (XLM)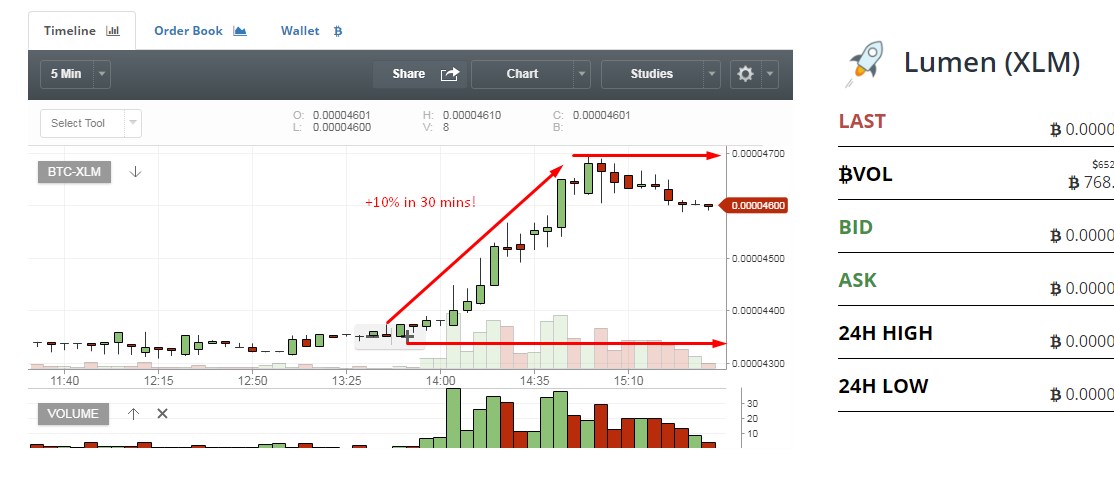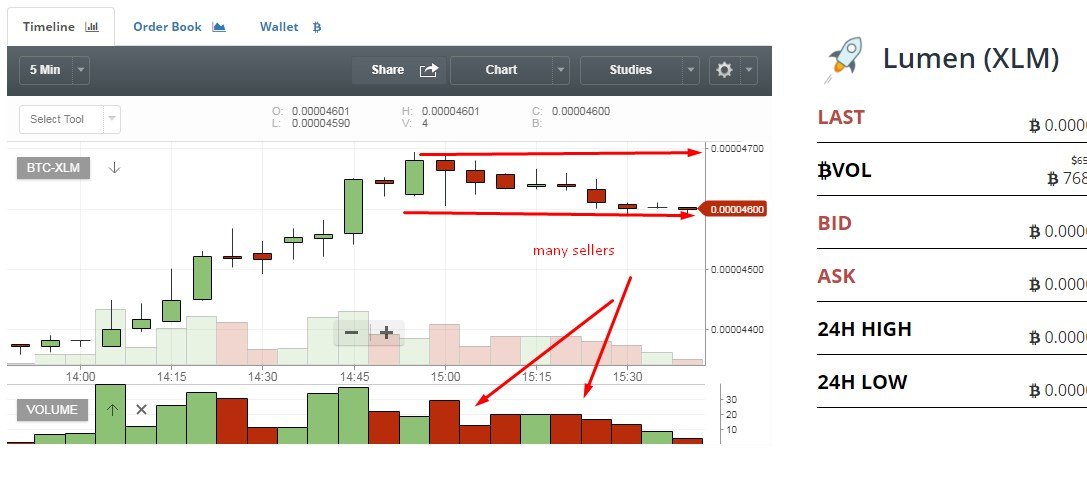 My comment:
looks like Lumen is having a massive pump and dump right now. Meanwhile all altcoin market is stagnating, and just waiting while Bitcoin is still looking to pick up some trading voluymes.

At the beginning of the year, while everything was rosy, Lumen had a great jump up too. But then the price went down.

This pump and dump, which started almost an hour ago, still is there, but we can see more sellers coming into the play. But this can potentialy trigger snowball effect when some people will jump into the coin, to trade and to ride the wave. As I mentioned, most of the coins are in decrease, or just waiting, with very little volumes. So any green sign, with massive spike, can show "invitation sign" for trading.

So next we can see 3 scenarios: A) the dump will continue, people who want to jump in will keep buying, and those who bought early will keep selling slowly: unloading their positions. B) The price will keep jumping up and down, in small steps, and stay at the level it is now. C) The price will go up sharply, and some massive buys will take place.