Hello cloud lovers! I hope you're all having a wonderful, cloudy-in-the-best-way kind of day.
I really love taking pictures of the sky, to me, it's the most beautiful subject, always great, always magnificent, always there.
That's why I got so excited to enter the Love The Clouds Contest as soon as I knew it existed. Clouds are one of the most aesthetic elements of the sky, and they work as beautiful bombs of prisms whilst being immensely delicate looking.
I have the most beautiful view of these every day at about 7:00 PM, when the twilight hits and the sky is everyone's favorite thing to look at for five glorious, universally shared minutes.
Without further due, I present to you one of my favorite pictures I've taken and one of the best exponents of my concept as an artist, which is "obstacles and free falls".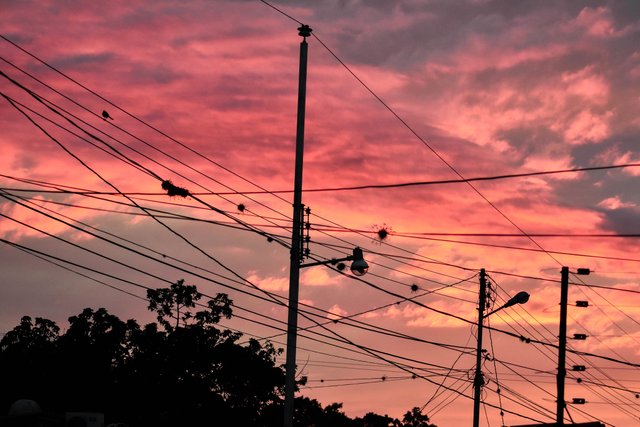 I recently found out about the #lovetheclouds contest hosted by @tobetada while checking out the #photography tag, and I was not disappointed by all the entries.
This image is my entry for this cloud themed contest, which is currently on it's 63rd round. I intend to keep participating and encourage every photographer/ artist/ creator out there to join and share their love for clouds :)
---
Photographed by @mariacaffrey, using Nikon D3400 and AF Nikkor 70-300mm, with F4.5, ISO 1250, 1/250s, processed with Adobe Photoshop Lightroom
Image above belongs to me, all rights reserved.