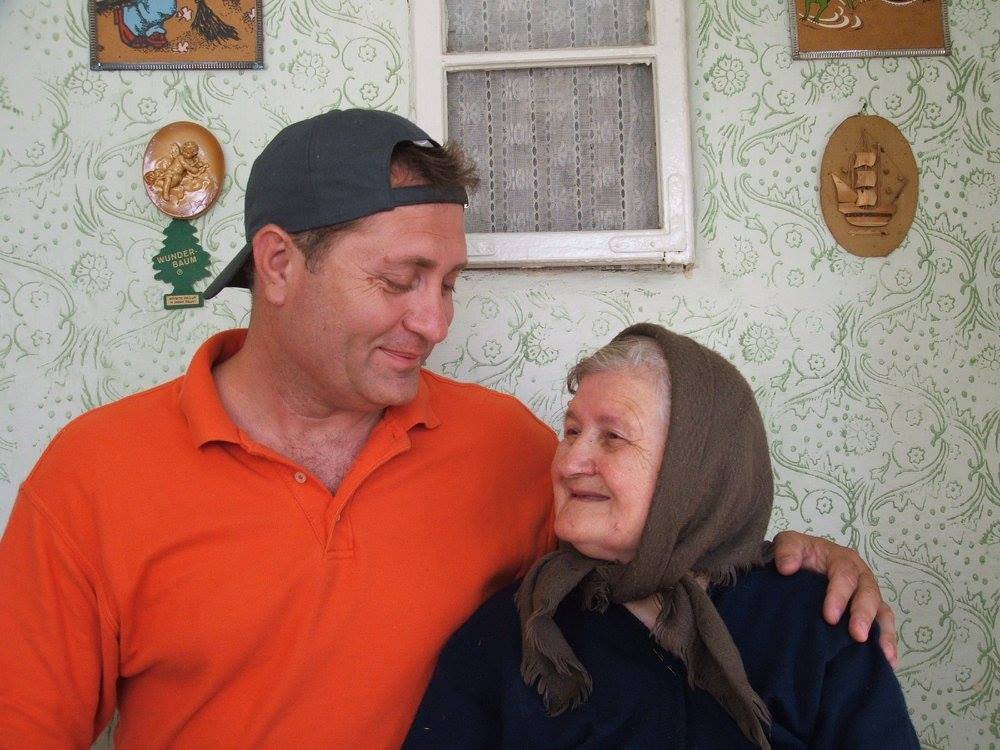 Unfortunately, this old woman has already left this world. But I can say with certainty that she had one of the greatest influences on my life and on what I became. Once I asked my wife to write down the story of this woman. Here it is.
Where the kindness lives...
 This woman was sent to us by the Lord. I called her Aunt Yulishka. Life constantly tested her love for strength. Her husband died, leaving her two sons and an old house. She had to take her paralyzed father from his negligent second wife, who refused her sick husband. The sons who stayed in the parents' house brought two daughters-in-law to her. One of them was an alcoholic, reproached her mother-in-law for all inconceivable sins and often arranged real scandals.    
   Aunt Yulishka never reproached anyone, she never asked for anything. For everybody she found a kind word and helped if she could. Meanwhile, the house grew old and collapsed, she herself had to carry wood for the stove, and her breakfast she divided into two grandchildren. She lived to a very old age. And all the time I thanked the Lord for the very life. 
 Unfortunately, I met her too late. I went into her house at the request of her goddaughter Katya-my own sister, whom she loved very much. By that time Aunt Yulishka was already seriously ill and rarely got out of bed. Her first request was: "How would I ever hear the voice of my beloved Katya?". 
  I must say that my sister married an officer when she was very young and they constantly moved from one garrison to another for several thousand kilometers from their native places. My decision to organize a meeting of two loving people on skype was difficult to actualize. In the village where Aunt Yulishka lived there was only one Internet club. In addition, someone took her last shoes.  
  And yet this meeting occurred. Need I speak of tears of happiness that poured not only two women, but also the adult men surrounding them ... Soon Aunt Yulishka was gone. She left behind a bright light of love, warmth and kindness, which I feel every time, looking at this photo. And I also think about how important it is to leave such traces on Earth.