Today I want to share a simple story:

I've been for a few days at Carrapateira, a small village near to the beach. As you may expect, the village doesn't offer much stores or restaurants, but that wasn't the worst.

This is the wooden bench with heart shapes of one of those restaurants.

Hoje quero partilhar uma história simples:

Estive por uns dias na Carrapateira, uma pequena aldeia próxima da praia. Como podem esperar, a aldeia tem pouca oferta de lojas e restaurantes, mas isso não foi o pior.

Este banco de madeira com corações está num desses restaurantes.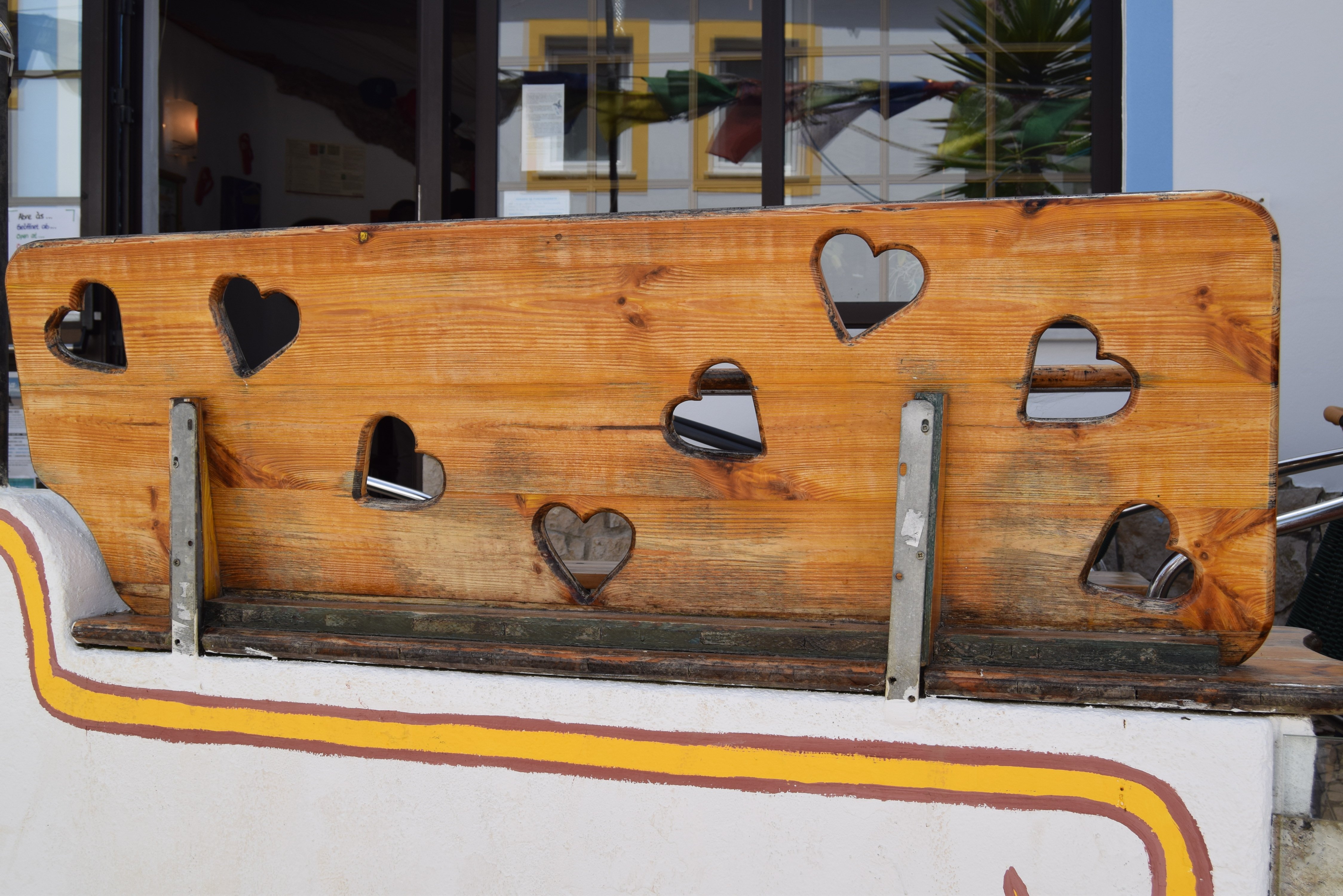 Tuesday night we went out to have a meal at a restaurant named "Trigo Vermelho" (in the photos). Everything was ok, unless:
1 - the restaurant didn't accept cards;
2 - we were short in fiat money;
3 - the only ATM in the village wasn't available!!

Na Terça-feira à noite saímos para jantar num restaurante chamado "Trigo Vermelho" (o das fotos). Estava tudo bem, a não ser:
1 - o restaurante não ter Multibanco;
2 - nós termos pouco dinheiro connosco;
3 - o único Multibanco da aldeia não estava disponível!!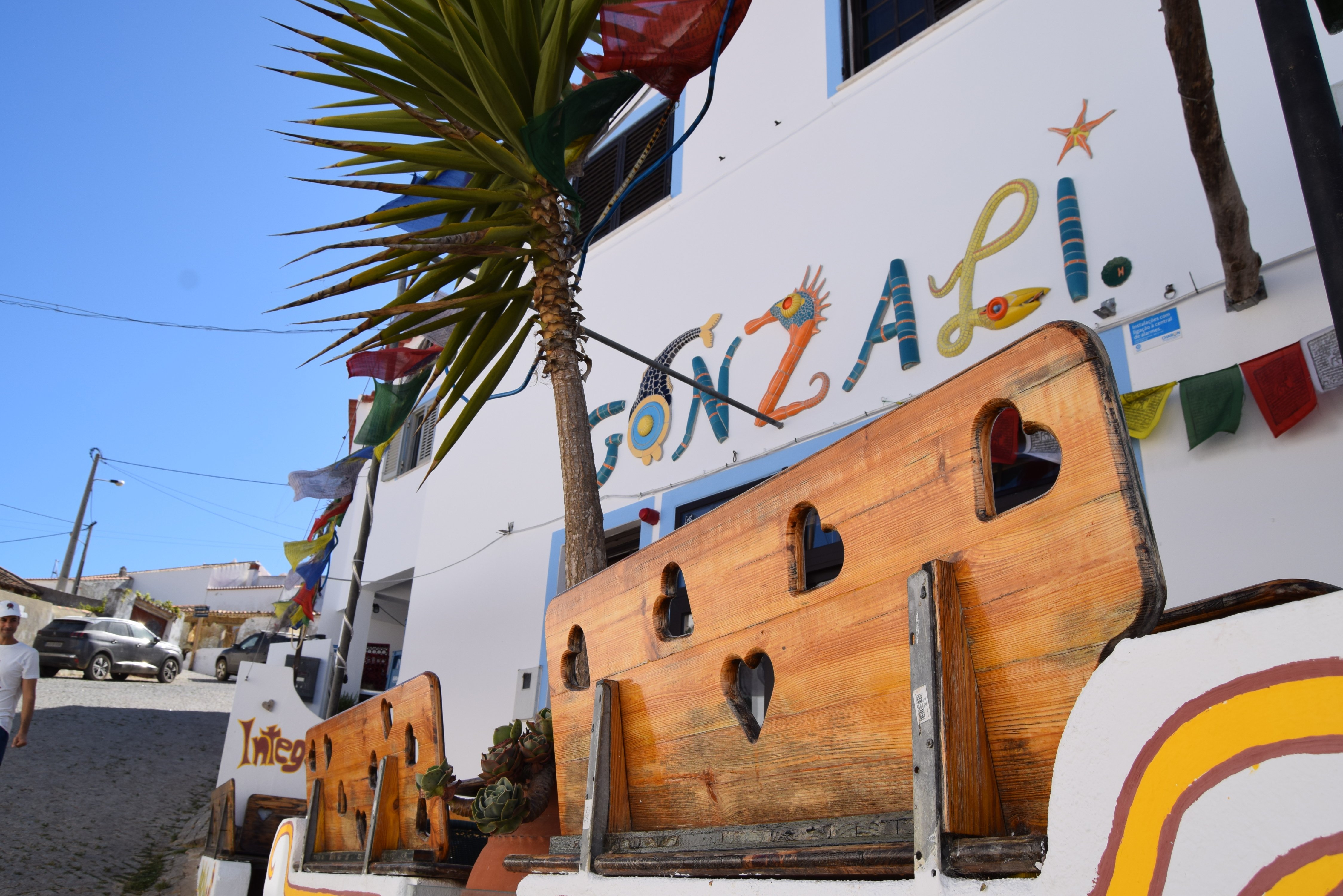 | | |
| --- | --- |
| This was a great opportunity to ask if they accept cryptos, right!? (I know it was!!) | Tinha sido uma excelente oportunidade de perguntar se aceitavam criptos, não era!? (Eu sei que sim!!) |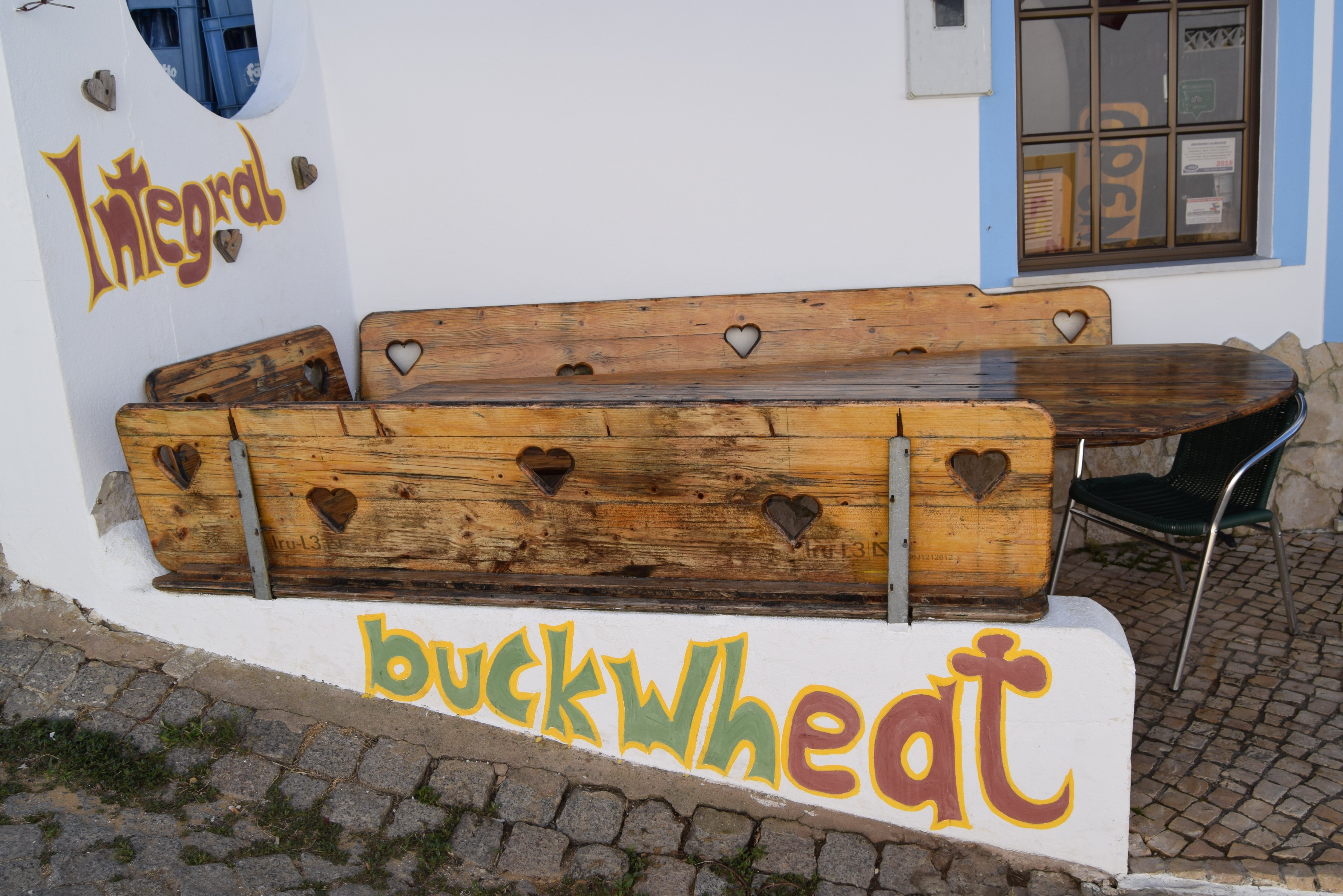 What happened was more surprising!!

They said we could do a money transfer!! I never paid a meal with a bank transfer, it can be a short step to adopt cryptos!!

O que aconteceu foi mais surpreendente!!

Eles disseram-nos que podíamos fazer uma transferência!! Nunca paguei uma refeição por transferência bancária, é um pequeno passo para a adoção das criptos!!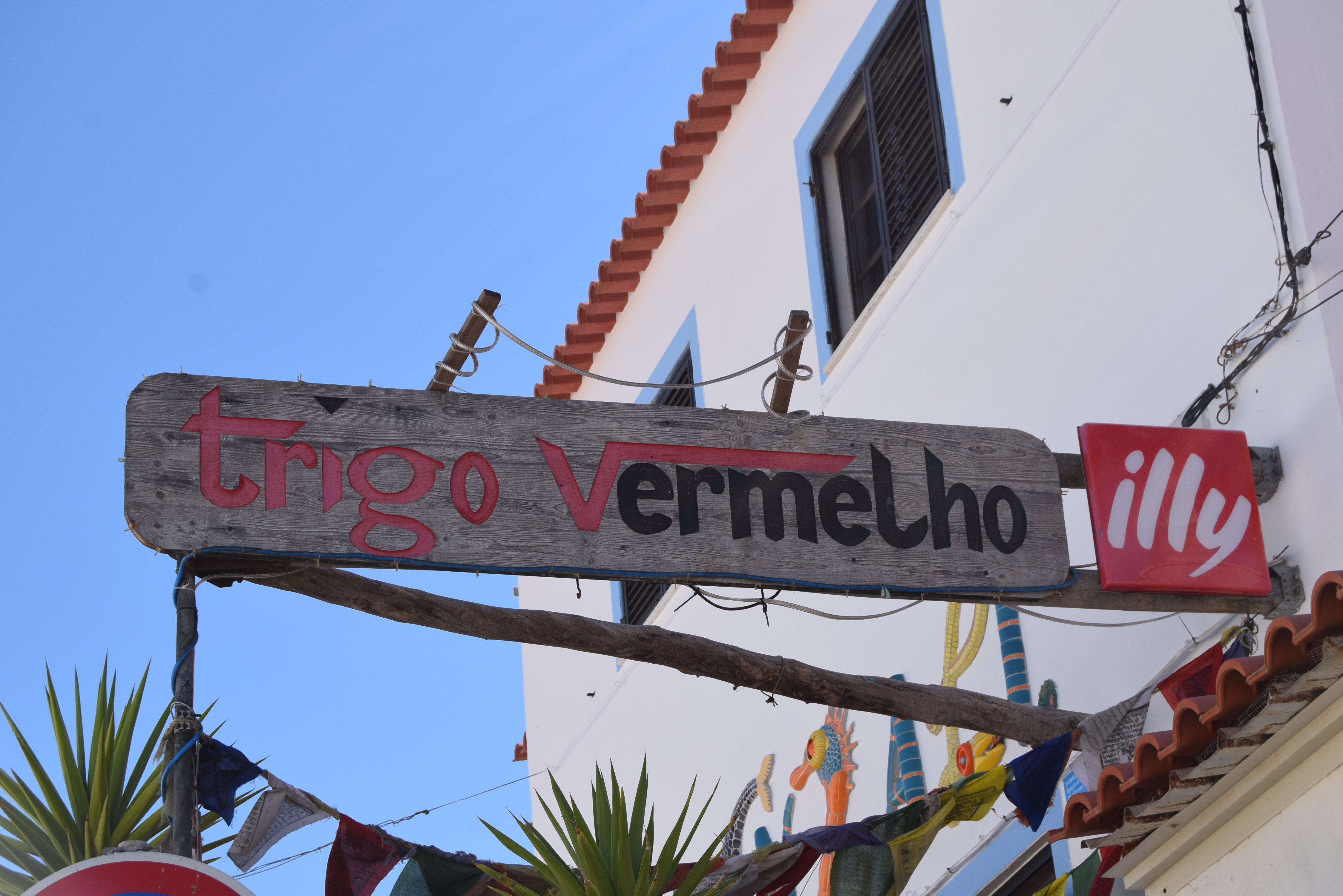 Knowing this we stayed in the restaurant, ordered two amazing pizzas made with buckwheat and had a bottle of white wine. The bill came and we almost have the money to pay it, but still there was a difference of 2 €!

The owner said it was ok and explained: by having this attention to us, and we in turn do a good deed to another, are contributing to a better world !!

It's a chain of love based on simple things!!

Sabendo dessa possibilidade ficámos no restaurante e pedimos duas pizzas fantásticas feitas com trigo sarraceno e uma garrafa de vinho branco. A conta veio e nós quase tínhamos o dinheiro necessário para pagá-la, mas ainda nos faltavam 2€!

O dono disse-nos que podía ficar assim, e explicou: ele fazendo esta atenção a nós, e nós por sua vez fazendo uma boa ação a outro, estamos a contribuir para um mundo melhor!!

É uma cadeia de amor com base em coisas simples!!
Have a great weekend, hopefully, full of love!!
Um óptimo fim-de-semana, preferencialmente cheio de amor!!
---
Let's look for love!! More love please!!(EN)
This is what I would like to see shared under the #LoveFriday:
Positivity: That's the main purpose!! In a world were wars, murthers, robbers, corruption are pumping everywhere, sharing positivity is even more precious;
Romantic or not: There is plenty of room for romantism, but not only. I personally like every kind of altruistic gestures, that is what makes our world a better place.
Stories, music, photography and any kind of art related: The window of possibilities is enormous, feel free, but remember it should be proper for all ages (no NSFW please)!
---
Vamos procurar por amor!! Mais amor por favor!! (PT)
Gostaria que na tag #LoveFriday fosse partilhado:
Positividade: Deve ser o mote principal!! Num mundo onde as guerras, os homicidios, ataques, corrupção estão por todo o lado, a partilha de situações positivas é ainda mais importante;
Romântico ou não: Há muito espaço para o romantismo, mas não só. Pessoalmente gosto de todo o tipo de gestos altruistas, são coisas dessas que tornam o nosso mundo melhor.
Histórias, música, fotografia e qualquer tipo de arte: A janela de possibilidades é grande, sintam-se à vontade, desde que adequado a todas as idades, nada de NSFW por favor!
---
---
Please do not forget to check the other daily photography initiatives:
Weekday Challenges:
...and challenges