This is my entry today to #LoveFriday hosted by @liliana.duarte.
When I was born, my grandmother was 75 years old and from there I became one of her pampered babies. From months I was born, I was fed and slept and, nowadays with 100 YEARS, she still consents and feeds me to make me fatter more hahaha. We had to celebrate this event and whole family made an effort to get together and celebrate the birthday of our beloved grandmother, who each of us, in their different times, brought us up, cared for and fed.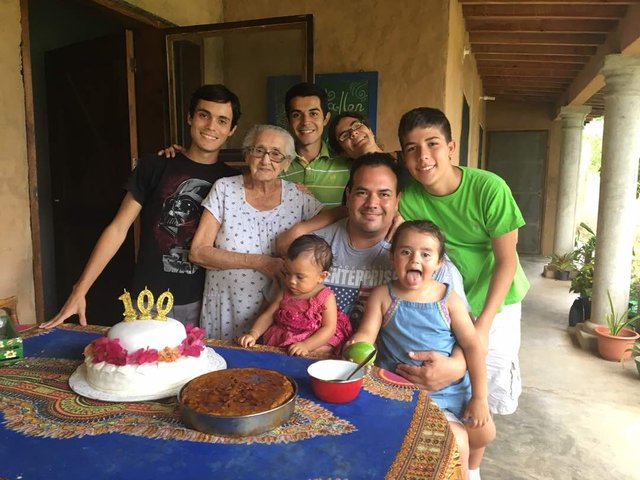 We love you grandmother
Photo taken from a mobile phone.