Andrea Bonazzi's World of Lovecraft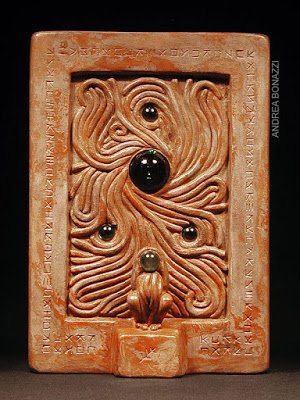 ©Andrea Bonazzi - "Spheres"
Apart from writing and drawing I am also an avid reader. My favorite genres are Horror, Mystery and Thriller.
One of my most favorite horror masters is H. P. Lovecraft (https://en.wikipedia.org/wiki/H._P._Lovecraft). I entered his nightmarish world of the Ancients when I was a teenager, the day I bought his collected works (https://amzn.to/2uW7Wso).
So, it was a total happy surprise when I met Italian Lovecraft and horror/weird expert, Andrea Bonazzi, on Facebook!
Apart from being a translator and non-fiction writer, Andrea also creates amazing lovecraftian sculptures and photomontages that would thrill any collector.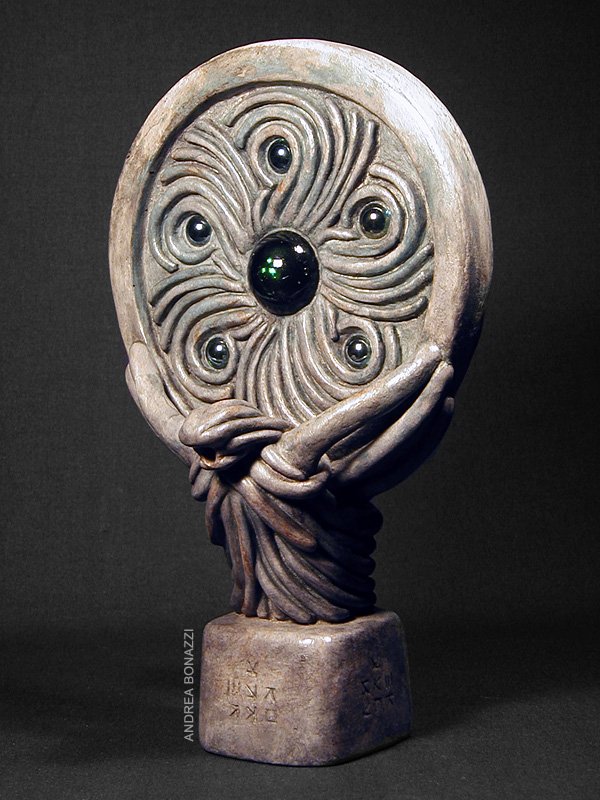 ©Andrea Bonazzi - "Disk of the Hyades"
Andrea's artworks are filled with the haunting spirit of Lovecraft's weird landscapes and he also embeds them in his photomontages together with his favorite horror masters.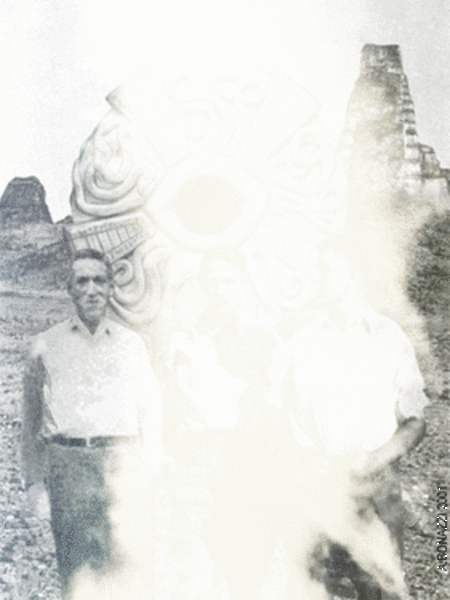 ©Andrea Bonazzi
Here are some links (Andrea's artwork is also on sale!):
https://in-tenebris-scriptus.blogspot.com/
http://web.tiscalinet.it/sculptus/
https://www.facebook.com/intenebrissculptus
http://www.innsmouthfreepress.com/blog/interview-andrea-bonazzi/
Have a great Sunday!