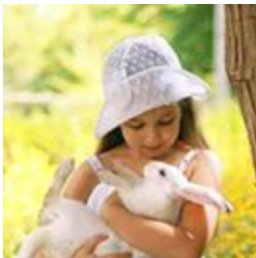 Shannona
Today Babu is suffering from stomach ache
Why would you have pain in the stomach in the morning?
How do I know? Today I can not go to the office Babu.
Come on, I'm coming.
Do not listen to Babu
Please
Eat this medicine. Eat it for you in the mouth. Pain in two minutes will be gone. Then go to the office by breakfast.
.
What kind of medicine is this?
This is the nipple. Take it. Take it. You will not have to suffer anymore.
What ......... .. I did not take the nipple juice of me? (Dirty face)
-You'll eat niacin pans.
Babu in my stomach has been healed.
-Signity? (Laughing dumb smile)
Hmm (true)
.
-Look at the bottom of the pipe.
Babu does not want to go to the office today.
You are coming to this line. You do not have to go to the office.
I'm getting married for just one month. Do you want to go to somewhere to go away?
-is not it??
.
It was being talked with Feha and Faradan. Akasas are married to them. However, the marriage was unknowingly given to them by two families. No one knew who was married. They did not even tell them that they would offer them a scholarship. Why are they so dear to two people? Let's know, let's marry without informing.
.
What is this whim? (Faraden)
-Don't mind it. (Feha)
My head is to me. That's why you are reading books.
That's why I was reading books. Then why and jigaili?
Can you talk like this?
Why do you disturb me? Do not read yourself. Do not even give peace to us.
What will I do to see so much? I will have to take care of the service and I will spend my life.
-What are you saying?
Nothing
Far from here.
Ha ha ha
.
-What is the fareday?
Sleeping
That's why you watch TV.
See also Jigao Can?
Well, that's right
.
Maharini Sari says. Ha ha ha
Fiera was raging in the street but nothing to do. There will be shopping in the shopping. There will be some shopping. Therefore, the head cooled and said, Babu listen.
Do not tell me that Babu is away. It is very difficult for me to say. (Fahdin was like how he feared and so he wants to star in Feha)
.
Fahar's father and Faradan's father are very good friends. Two families are in the flats as well, and they are very well. But Feha and Faradan Sarabhaan, Tom and Jarir, both of them are behind. Someone can not tolerate anyone. None of them can stay without anyone. Even after quarreling And one speaks to him. He can not say anything immediately, so that they do not have peace. You can understand why. I know that you are mine Egiyetabuo more than one step, so that you do not understand the love deiora each other, but no one say anything.
.
Fifteen days I have to do some shopping. Run with me.Abu says to take you.
I can not go
-Come on, please.
I'm not talking
-What do you want?
I do not want to go so far.
Calling aunt Aunt
= Why do you call the Feha?
Do not tell your son in the house, go to a little shopping with me.
Here is where you will go to where Faradhi Feha takes you. Which is with Feha.
Mother, you're talking to her.
= Yes, I'm going to be with you in the future.
Do not go with her? I did not work because of eating. But today you are saying I am going to say.
Oh, let's go now.
.
Thus, the days of their two quarrels continue. Whenever you see them, then think two enemies of both. Then one day ...
What is this old woman?
-Fiha is lying but does not speak.