Science of Sex #9: Sexual behavior among women in Hong Kong (香港妇女的性问题).
What are the sexual behaviour of chinese women ?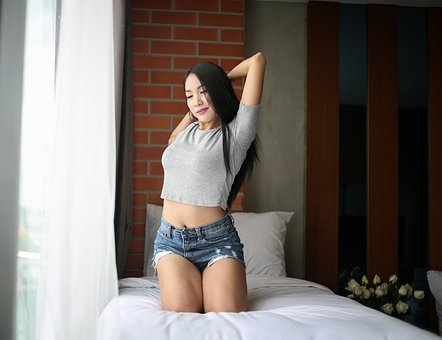 Few is known about female sexual pattern, the prevalence of sexual problems, and their correlation with confounding factors (in particular in Asia). So the goal of this work was to enhance our understanding of Chinese female sexuality and the risk factors that contributed to sexual problems in reproductive age women.
This work published in the Journal of sexual medicine in 2014 was set in Honk-Kong, China. Researchers found that "Overall, 59.0% of respondents had at least one sexual problem. In this sample, 31.8% of respondents reported no desire; 31.7% had arousal problems; 40% had anorgasmia, and 33.8% experienced coital pain for at least 3 months within the past 1 year. Chi-square test showed significant correlation among the four types of sexual problems(P < 0.001). Univariate regression model showed that all sexual symptoms were significantly correlated with unidirectional coitus initiation, low coital frequency, and low foreplay enjoyment.".
The frequency of sexual problem in this women population is really high. But of course, the Chineses are not representative of all women, and the women of HK are not representative of all Chinese women ! I do not know Asia well, if Chinese people read this post, can they give us hypothesis to explain these results ? I found that "59.0% of respondents had at least one sexual problem" is huge !
The link to the scientific abstract of the present: https://www.ncbi.nlm.nih.gov/pubmed/24655732
I hope you like my posts, you can leave me some comments or ask me to deal with some subjects of the scientific literature related to sexuality if you want me to talk about a particular point.
See you soon !
SEX-😈🔞🔥💕👄 @sex-info 📊📓✍📈🔬-SCIENCE