Ladies be careful with who are you going out with, cos just some few hours ago, a Nigerian young and pretty damsel was left embarrassed and devastated after she made a public proposal to her boyfriend at the mall and the guy turned what was supposed to be a happy moment for the lady to something i cant really give a name to.
watch the video here
Read some of the comments people had to say: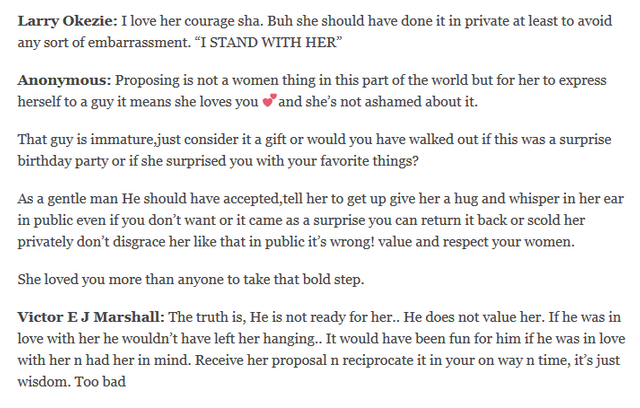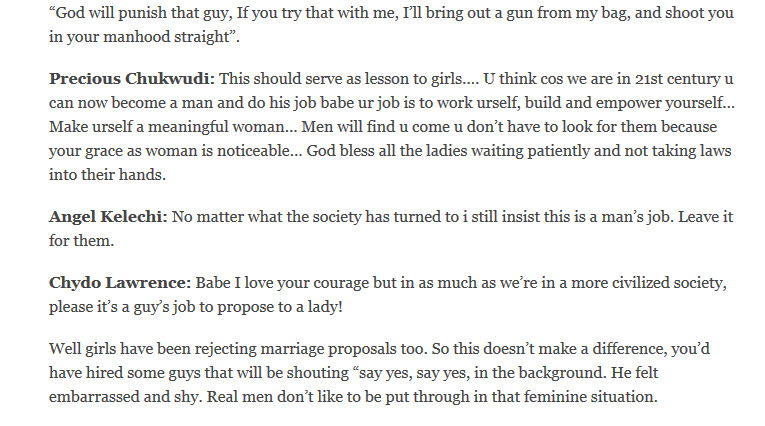 my question now is:
Is it proper for a lady to propose to a man?
If you are the lady in this video, how would you feel and what wouldv been your reaction?
Why would this guy declined the marriage proposal from a lady he has been with?
please share your own comment below