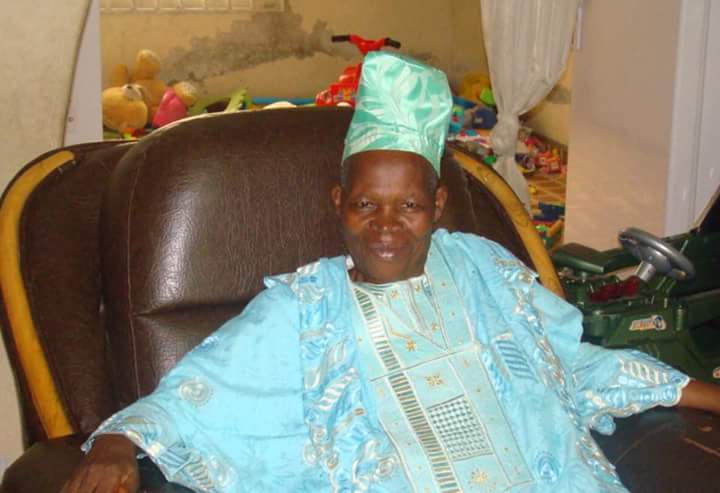 It is exactly one year today since he finally took the exit bow after a legendary course of exceptional parenthood, exemplary leadership and sacrificial living. He gave all he had: material, time, blessings and all, he lived fully; he died empty.
They would have buried him as a toddler! He was my father.
An embodiment of grace, humility and tolerance, dad combined rare management savvy, rich sense of humor, with a large heart; an impossibly large heart.
A simple man to the core, his messages in life were simple, really very simple:
• For thou shall eat the labor of thine hands and it shall be well with thee. Psalm 128:2
• Let me die the death of the righteous and let my last end be like his'. Num 23:10b
• Better is a dry morsel and quietness therewith…. Proverbs 17:1
• Marry your certificate before you marry your wife.
• Obedience is better than sacrifice.
• Remember the son of whom you are.
He left for us legacies of love and sacrifice, friendliness and grace, patience and endurance, perseverance and courage, large heart and compassion, contentment and forthrightness, leadership and industry, humility and forgiveness, and above all, integrity and Godliness.
A wonderful wordsmith, talented teacher, venerable man of GOD, and gifted community leader. Humble and warmly disposed, my father referred to our friends, personal and domestic staff as brothers, sisters.
His disposition in life demonstrated a balance of strong opinions with tolerance of dissent, readiness to tell the truth at all times to all men, priority for education, a passion for grass-root development, sacrificial living and sacrificial giving, love of GOD and respect for HIS servants, hard work and resilience. A dogged fighter and irrepressible soul, dad fought so gallantly in life and for his life. He resisted the use of walking stick and wheelchair even in old age until his frame could bear it no longer.
He took the issue of first fruits so seriously: our first maize and yam harvests went to the church mission house (which we used to dislike so much, till we knew better!) Hard work and diligence were gospels. 'Thou shall work hard' was an unwritten, unspoken, yet unbreakable law. We went to farm most days after school- all that for the children of the Vice Principal, when even full time farmers' children went to play football.
A talented diplomat, dad touched all disparate ends of his world, no matter how irreconcilable, in a very challenging and inspiring manner without hiding the truth. Social and political difference did not translate to enmity with him. An apostle of politics without bitterness, dad sometimes left some of us to the care of his political opponents. He always had a strange peaceful disposition around him. He took life with such calm mien, he remained unruffled in the face of serious troubles.
The most remarkable aspect of his life was his love for mum and ways with his children and grandchildren. He was an exemplary husband. You have to be the greatest father in the world to manage an army of strongly opinionated and logic inclined children like us. He knew the differences in the whistle tones of his twin grandchildren from far, knew their natural inclinations and personal nuances. He knew when each grandkid woke up and could pick up their individual laughter from afar, even over the phone. His relationship with his children-in-law was splendid. He followed one of them to the feet of Jesus and surrendered his life, accepting Jesus as his personal savior. Dad had no issue with cultural gradient.
His pharmacy was as simple as his lifestyle. Peep into it and you will see three drugs: Robb (methyl salicylate ointment), tetracycline capsules and paracetamol. That was the furthermost extent of chemistry in his beautiful life.
He wore courage like a cloak, melted disputes with artful diplomacy, marshaled words and deployed them into troubled waters, skillfully controlled proverbs and figures of speech, demonstrated quick wits, and was limitlessly at peace with vagaries of exuberant youthfulness of kids and grandkids.
In him I lost the most exemplary soul, the best teacher (he taught me English Language up to form three), an archetype of tolerance and endurance, a role model, greatest friend, and the most intelligent counselor.
In him, the world lost the best daddy.
We shall meet at Jesus' feet.