While everyone else are busy celebrating the highlight of this 'Love Month'
I am busy taking care of my youngest sweetheart—Mandy.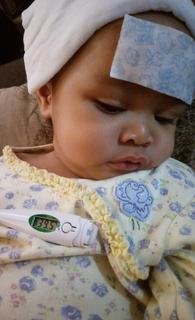 She has fever since yesterday.It must have been her third tooth that have caused this.She wasn't as playful as she usually is but she claps her hands when we play her favorite songs from Maroon Five.Yes, she loves the songs from the band Maroon5.A girl after my own heart.hehe
Mandy's favorite is 'Animals'.We can pacify her by playing the said video on YouTube.
Most babies listens to Nursery Rhymes but whenever we tried playing those songs she has this "These-are-for-babies-look-" on her sad face.
Weird kid hahahah
Please get well very soon baby.
We miss your laugh,dance and playful self.
Moving on to my eldest—Dimpy.She asked me to make or buy her food to share for their potluck in school.I tried ordering from local food shops like PichiPichi and Sushi.Unfortunately,none was available.Then she gave me an idea."Mom,why don't you make the Strawberry Jelly we love?"
I replied,"Hmmm,Why not!"
Here's the recipe⬇
2packs of Mr.Gulaman(Red)It has to be red
1pack Tang Strawberry Powdered Juice
7cups of water
-Dissolve powdered juice in water
-Dissolve jelly powder completely with the juice mixture
-Heat until almost boiling while continuously stirring for 3-4minutes.
-Transfer in molders
-Let cool then refrigerate til ready to serve.
#rylhomemade 😉
And just like that,mission accomplished.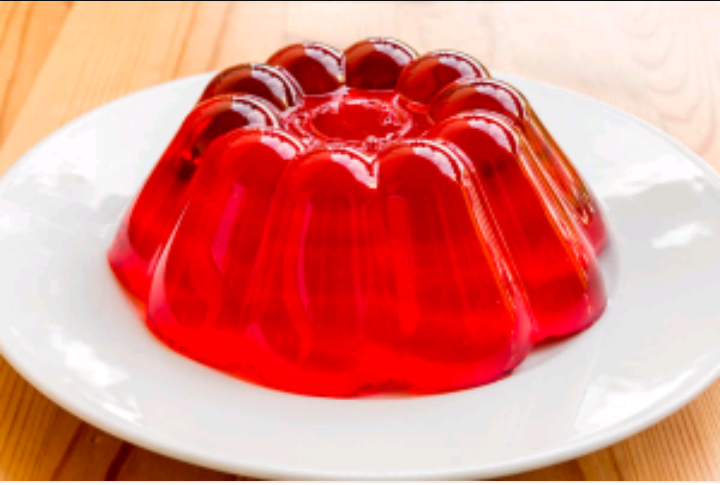 Didn't get the chance to snap an actual photo of the finish product.(Mandy was using my phone for her YouTube time)But here's a similar picture of it.
Image Source
Kids at school's Feedback: They loved it👍
Meanwhile, my second kid—Zsandy,keeps teasing us to go on a date.She was singing,"Mommy and Daddy sitting on a tree K.I.S.S.I.N.G🎶🎤😮"
hahahahha Such a twerp 😂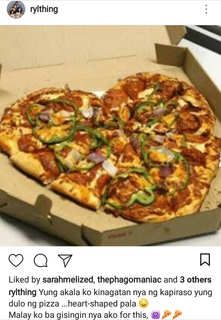 Last year,I was pregnant with my third child,my man came home in the middle of the night with a heart-shaped pizza.Pizza was Life for me back then.
This year went differently.He stayed home with me and helped me take care of our little one.He only went out to drive the kids to school but took the baby with her.I was able to clean up at home when they left and rest for a little while.
Having a harmonious family and him getting more involved in raising our children is what I appreciate more than anything.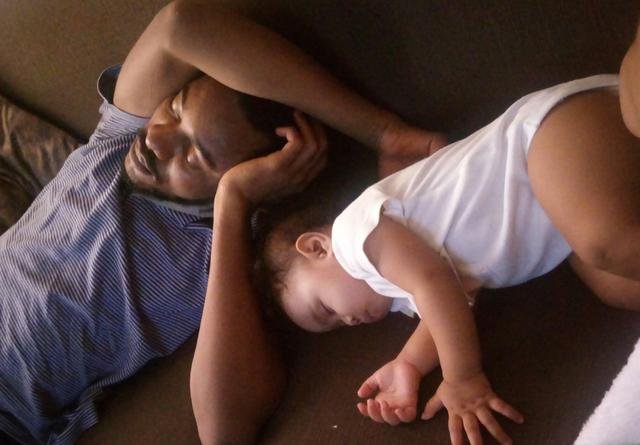 Sleeping in Tandem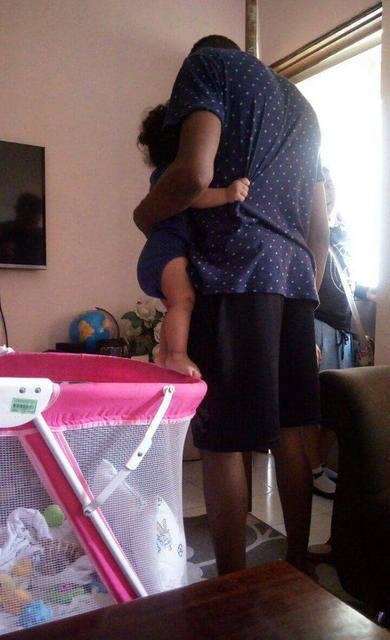 "Take me with you,daddy plssss"
I hope you all had a beautiful 'Heart Day'.
Until next time everyone...mwaahh mwahhh mwahhh
God bless us always!"