Cupid-bits (CBIT)- On Chain Love Is Virtual True Love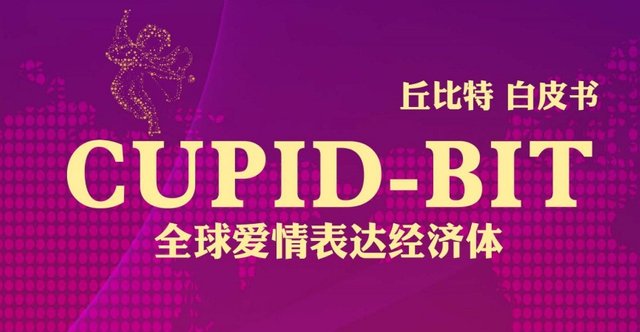 Love is beautiful. As we often feel and say, love is a gift from the almighty to his servants. Associated with the position of love in our lives, comes the love that is hidden in our hearts all. Are this love and affection the same? Apparently not.
Love illustrates how we feel a bond with a partner where the bond is tucked away or a desire to continue together, protect, respect, be happy, and have a heart. Then what about dear? Honey has a higher level of love. Why? Because love arises in our partners based on empathy or the deepest feelings we have.
Have you ever heard the expression if love doesn't have to have? Well, that's about the expression of our affection for our partners. Indeed someone who has a deep love always wants to make their partner always feel happy in his life even though it's not all he gets from him, but someone else.
At the moment I will introduce one of the blockchain projects from China that are related to LOVE, namely Cupid-bit (CBIT)
What is Cupid-bit (CBIT)
Cupid-bits (CBIT) is digital interests expressed in love and are based on blockchain technology.
Innovative application of love scenes. On the Cupid DApp, send CBIT to express love to another party. Love on the chain service, expressions of love from a friend to friend and use CBIT, break through the limitations of time and space, are recorded in the loved I books of account.
The irresistible property of the blockchain is a symbol of love and loyalty, this spiritual contract, being a unique love experience in the digital age. Cupid will make love more beautiful and richer, let the economic flow of love
This movement is more comfortable, allowing participants to harvest the dual wealth of spirits and material in the process of expressing love
Purpose
Cupid (CBIT) is a scenario based on love consensus, by creating products that are closer to the user experience.
This product shapes the user's reputation, and at the same time, it combines user-centered promotion and operation strategies to create broad consensus.
Fully increase the number of nodes that users follow, with the aim of building more than 5 million user communities by the end of 2019
District
Cupid users (CBIT) are very broad, given the initial population acceptance, with a focus on mobile internet
Users, young people with abundant hormonal power, strong demand for love, and new things To achieve this goal, the target group is students aged 18-28 years, new arrivals at work, and social youth.
Network and media promotion strategies, communities, red networks, offline channels to work together widely, quickly building product recognition
Product Features

Cupid DApp is a love expression service application, Cupid (CBIT) is a number expressed by love
Rights, users can use various expressions of love and interactive features in Cupid DApp, including love
Chains, true love testimonies, machines of love, traces of love, statements of lovering love, lists of gods of love, collections of love, love Various applications such as income, creating various experiences and rights in various economic scenarios of love, become the digital era Love experiencing an economic service platform.
Each stage has its own uniqueness with the following stages from CBIT
Stage I
Expression of love: Cupid itself is a god of love, as long as you have CBIT, you have the right to express love, Users can send Cupid (CBIT) directly to their favorite people via DApp, you can send what you want to say. Give words or words to each other, create surprises, and let love be expressed at any time;

Love is in the chain: user expression of love and peer-to-peer (CBIT) cupid will take time
Poke chain records, through the irreversible property of the blockchain, can be filled with a sense of ritual experience, aware of love

Love chain services; Testimonies of true love: Virtual witnesses in the DApp system will provide witness services for expressions of love, let love

Commitment, under the witness testimony of virtual love, becomes the experience of true love; The traces of love: note the interactive process and content of love between the two parties, let love accumulate continuously, for life Collect memories

Love Mine Machine: Smart necklace based on NB-IOT technology that was developed for love interaction between couples, pinch it When the other party's necklace vibrates, DApp automatically reveals 'I miss you', when pinching twice, the other party The chain vibration shines, and the phrase 'I love you' is automatically expressed in Dapp

Declaration of Love : Declaration of Love Played in the Hall, Sharing the Show of Love, Loving You, Getting Likes and Blessings

Goddess List: the gods and goddesses express a love list, representing the value of each other's charms

The treasure of love : the treasure of love is mine (holding CBIT to benefit the platform)

Love income : the expression of love is mining (use of rights), the transmission of love is mining (propagation Revenue), a statement of love playing the hall, and the blessing is mineing (to participate in income)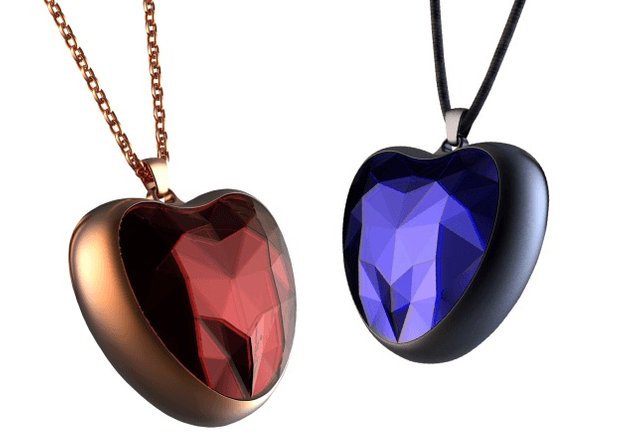 Stage II
Love Insurance: Love insurance designed with digital rights Cupid (CBIT), provides a guarantee of love;

True Love Fund: A true love fund designed with digital rights Cupid (CBIT), for the future love of both parties
Investation

The desire of love: the desire to love with Cupid's digital rights (CBIT), attracts the love industry business
Participate in the family, get rewards (priorities, privileges, experience rights, etc.) to satisfy the user's love
List of emotions, empower business
Platform Technical Framework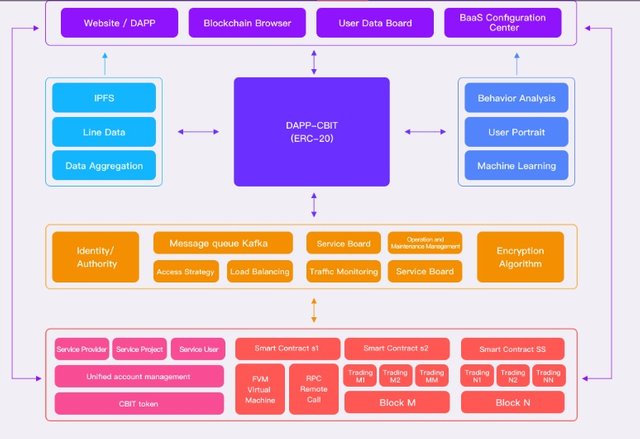 Optimization that underlies Blockchain
On the basis of Ethereum, we expand and strengthen integrated account management, and abstract three core elements of service providers, service projects, and service users based on integrated accounts. Each transaction-level operation has completed the transaction before uploading the Ethereum main chain, minimizing read and write operations to avoid bottlenecks caused by the Ethernet paint application.
Data access layer
At Ethereum's main chain, we assume a distributed intermediary service layer with core features including data desensitization encryption, contribution modules, BaaS services, load balancing, message queues, big data, and artificial intelligence modules.
Allergy data encryption
According to various scenarios, participants can determine their own desensitization strategy to send data, and strictly ensure the security of user privacy data.
Contribution module
For the three categories of gift passes, equity passes, and love passes, community users define the ratio of the contribution of various ecological behaviors to the CBIT ecosystem, and strictly ensure applications are distributed from model design.
BaaS services
In the process of ecological reproduction, more application access platforms will occur. The BaaS service platform that we developed can provide access, speed management, traffic monitoring, service boards, and other functions for users.
Load balancer
This is similar to the internet architecture access layer, including directory service clusters, single entry systems, access policies, traffic monitoring, data tracking, etc. Its core function is to do a good job in user access management, asset validity and legality verification
Message queue
The Message Queuing and Kafka support scheme is provided to build real-time streaming data pipelines that are distributed between the DApp and the underlying blockchain.
Economic token
The design of the Cupid economic system (CBIT) aims to automatically stimulate users with economic incentives. Contributing to the community, the value of the entire love ecosystem grows benign
The Cupid Project (CBIT) designs three types of certificates according to expressions of love and can also be for prizes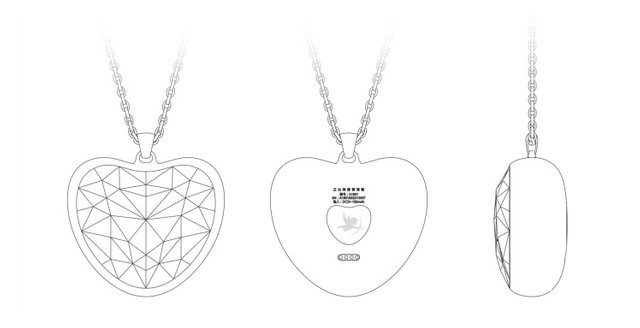 CUPIT (CBIT Token)
Cupid (CBIT) will issue a total of 10 billion Tokens, referred to as "CBIT" in English.
The Chinese language is called "Cupid", the specific distribution method is as follows:

RoadMap

Team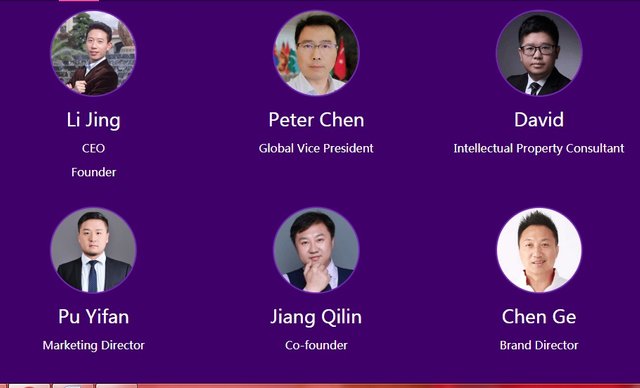 more detailed information about CUPIT (CBIT)
website: https://www.cbit.love/
global telegram group: https://t.me/CBIT_love
CBIT trading: https://www.99ex.com/spot/trade#product=cbit_usdt
============================
Author: Rumayani
Telegram @ nanuk083
0xF9448Ed4f479c2c337092C98aDa5B0e71Ec01b00
Thank you for reading and visiting, don't forget to: