In a BLINK of an eye, we are on our 17th (YES-17th 😱) Valentine's Day together.
I genuinely love all of the beautiful pictures that everyone has posted on here in honor of this holiday. I'm being serious when I say this-not being a facetious biotch.
So many adorable images-they warm my heart.
However, I'm taking a slightly different approach.
This one 👇🏻, my pic, depicts the everyday reality of love and life.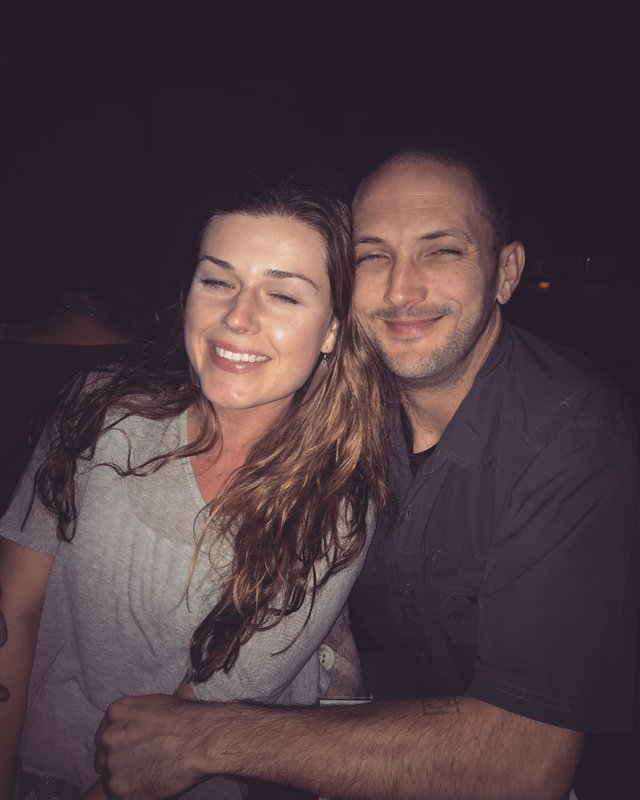 It IS NOT picture perfect.
As much as we all might want that flawlessly filtered existence, life just ain't that way, folks.
Sorry, it just isn't. 🤷🏻‍♀️
BUT, that doesn't mean it can't be fucking (pardon my French) beautiful! ❤️
So, I've decided to hilite on the real and raw.
17 years ago, Valentine's Day was made up of jewelry and a personalized mix tape (ok, CD lol), 10 years ago it was flowers, wine and a beautiful card, and today it's an amazingly timed pre-set pot of coffee, a back rub and a hand scribbled napkin love note.
Do we bicker day to day? 🤬 YEP
Do we have different viewpoints on things? Mmmm hmmm
Do I lose my shit when I see clothes on the floor outside of the laundry basket? Or a new toilet paper roll atop of an unchanged empty toilet paper roll? 🤯
On the flip, do I await a resignation letter some days? 🤣👏🏻👏🏻👏🏻 I sure do!
(Honestly, that's 99.9% in relation to the Daddy Daycare job...stay-at-home parenting ain't easy. Although, on rare occasion 😏, I'm no peach to be around either)
However, it's the little things that keep it going.
Family group hugs, dancing in the kitchen, rewriting the most ridiculous lyrics to songs, coming home from work to a prepared dinner 🙌🏻, a random clean load of laundry, reminiscing about the wilder days and experiencing our little humans growing into happy, healthy and compassionate young people.
Our love language has evolved. 😉
Always remember that there is a time and a season for everything.
Life is messy, it's chaotic, it's serendipitous and it's immensely beautiful!
Happy Valentine's Day, Mr. Holsey! ❤️