Well, if you want your loved one to love you forever (i.e husband or wife, since these two relationships are best only), you'll have to express your love in many different ways. It's not really a new thing to express your love with frases de amor (i.e Love Phrases). Although there are a lot of love phrases on the web and you can choose some of them to use and express your love. I thought that I would share some of the most effective phrases to share with you.
Frases De Amor Para Dedicar A Un Hombre: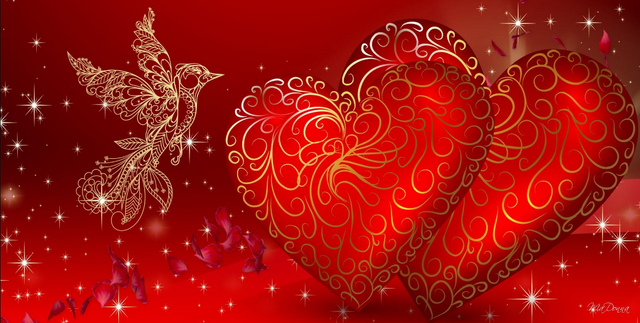 Source: 7-themes
I've noticed huge trend of divorce in western countries, cheating husbands and then a few couples who are happy to share their love with others (like having outdoor relationships even after being married) and to be honest, it "SUCKS". If you're in true love (or if you really know the meaning of Love) then you won't even think to share your love, cheat on your wife or moreover, you would never feel okay to see your wife with another man (in love).
I was wondering, what's the reason? That made me think that in the west, men and women usually work outside of the home, and when they return home, they feel exhausted. During their day job, they meet a lot of boys and girls and hey, I've also noticed that it just takes a few minutes of talk to get to a kiss and a few days to hanky-panky! At-least that's what YouTube currently shows :)
After they return to home, they complete their day routines like dinner, care for kids, texting to friends and then, none of the couple get time to express his or her love for each other, it goes like that for days and months and finally, one of them feel like having some extra relationships (or divorce). And believe it or not, being unable to express your love is a huge barrier and if you're still not doing it, then probably you'll lose your love (or wait to see some kind of reaction)
For that reason, the importance of frases de amor cannot be ignored :) Let's start discussing what are those frases de amor para dedicar a un hombre! (Phrases to dedicate to your loved one!)
1 - "If you want to know how much I love you, then count the drops of rain if you can. If you can't count those drops of rain, that means my love for you is unlimited" - Original By @PrinceWahaj
Translated into Roman Urdu:
"Agar chahty ho ye jaanna k kitna pyaar hai tumse, to baarish ki boondon ko gin lo. Agar na gin sako to yeh jaan lena, k tumhary liye meri mohabbat beshumaar hai"
Translated into Spanish:
" Si quieres saber cuánto te amo, entonces cuenta la gota de lluvias si puedes. Si no puedes contar esas gotas de lluvia, eso significa que mi amor por ti es ilimitado"
2- "Loving you is like breathing, how can I stop?" - By Unknown


Translated into Roman Urdu:
"Tum se pyaar karna saans lene ki manand hai, ab tum hi batao kese rukoon main?"
Translated into Spanish:
"Amarte es como respirar, ¿cómo puedo parar?"
3- "Calling me cute is nice, calling me hot is great, but calling me yours is all what I want" - By Unknown


Translated into Roman Urdu:
"Khoobsorat kaho to acha lagta hai, kabil-e-mohabbat kaho to khoob lagta hai, lekin bas mujhe Apna kehdo yehi main chaahti hoon"
Translated into Spanish:
"Me llama lindo es agradable, me llama caliente es genial, pero me llama tuya es todo lo que quiero"
4- "My pleasure and joy, that's the fault of your eyes"


Translated into Roman Urdu:
"Yeh jo halka halka suroor hai, yeh teri nazar ka kusoor hai" - Original By Farhan Saeed
Translated into Spanish:
"Mi placer y alegría, esa es la culpa de tus ojos"
5- "If you're not the one then why does my soul feel glad today" - By Daniel Bedingfield
Translated into Roman Urdu:
"Agar tum wohi nahi, to kyun aaj meri rooh ko aik khushi ka eshaas hai?"
Translated into Spanish:
"Si no eres el único, entonces ¿por qué mi alma se siente feliz hoy"
So, these were 5 frases de amor para dedicar a un hombre. And believe me, if you can play it fairly, then you'll never lose your love again! We complain a lot about what happened with us but we do not pay attention to possible causes. Everyone wants to be loved, just like me and you.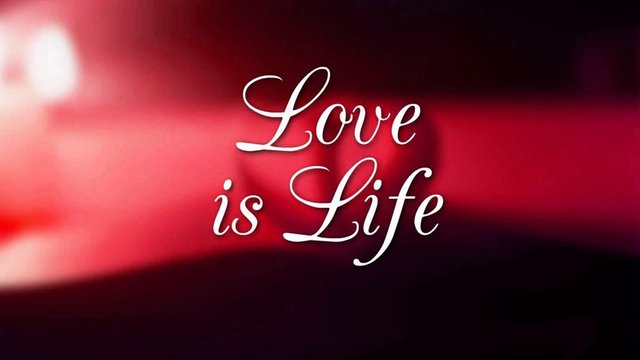 There are more quotes and you just need to pick what's best for you. Remember, you don't want to sound "unnatural" or else it will ruin your purpose.
I hope that you enjoyed the read. This is my first ever S.E.O optimized article (followed by my proposal). Please show your vote-love, support and follow me @princewahaj, so I can prepare more S.E.O optimized posts.
Special thanks to @andrarchy for helping me edit this piece.