If your life were mine (poetry)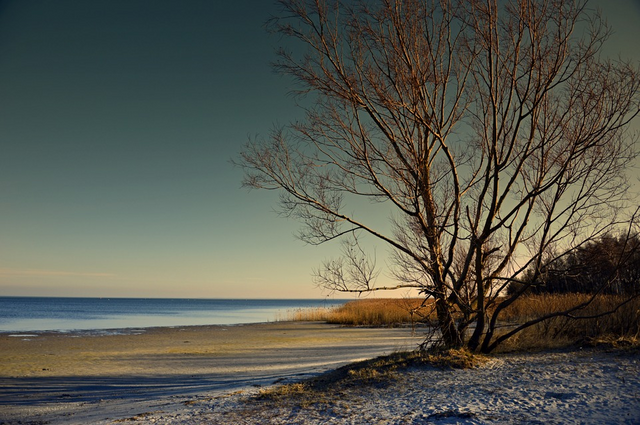 fuente
---
If your life were mine
There are love stories that fade into the sand,
between the whisper of the waves that moisten on the shore,
some remained embraced by the whitish foams;
others returned with the bluish currents to the sea.
There are love stories between the siren songs,
that sailors, when sailing, swear to listen,
among the tornasol snails that keep secret sweets,
of memories anchored in the glass boats.
There are love stories that died in the deep whirlpools,
and were reborn with the wind along with the flight of the birds,
sailed on the deep reef of my emotions;
imagining all your heartbeats next to the pentagram of mine.
There are love stories of pearly corals and delicate hedgehogs,
of salt-flavored kisses sweetened with your warm breath;
of poems that become prayer... if your life were mine.

---
Image of free use (license CC0 of Pixabay).
---
Posted from my blog with SteemPress : https://marjorieheredia.000webhostapp.com/2019/03/if-your-life-were-mine-poetry
---