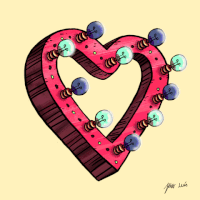 IT'S JUST LOVE! ONLY LOVE!
Important Note: This Publication corresponds to an Improvement Edition and subsequent translation from Spanish to English of My Poem, previously made by me and published in Steemit: https://steemit.com/castellano/@josevasquez/tan-solo-es-amor
Everything was done by the Author: myself @josevasquez With Graphic support, according to the sources cited
I enjoy your whitish teeth singing,
you caress me with your lips in red cocoon,
I taste with deaf ears your echoes sounding,
through mussed suspension of pride.
...
With your body I travel in a cavity that falls in love,
at the speed of light I go back to the beginning,
girdled in delicious scene with golden sweat,
"deja vu" with you, causes free torture.
...
My extinct grief flies on the horizon,
universe of love in your divine curves,
your elliptical breasts of concise harmony,
they enrapture soul and muse in small rhymes.
...
I have a sweet fever of love, without obvious cure,
nightmares of pain, lonely I am afflicted,
therefore, without fear desperately consuming,
all your medicinal, nutritious and harmful poison.
...
Stochastic fascination in rough sex,
a swirl of neon and Sun, subtle shines,
painting in my skin your fierce passionate love,
with rebirth of effusion and blood that exalts.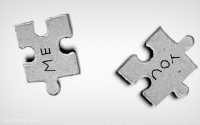 To smell your scent to excite my veins,
to eat your delicious meat open in diadem,
to drink your thick elixir of gentle condemnations,
to consume your pleas for pleasure by invoking anathema.
...
Adjacent needles of honey emanate your tongue,
apples and snakes of deep paradise,
if death calls us to die of decline,
if they force me to abandon you, your soul flooded gropingly.
...
Drops of life in flow leave me towards you,
Burning explosion to paint internal mural,
I am Phoenix, in carbon and noble ash I imparted.
I ask God, let me live your indeterminate time.
...
I'm inches away, close to your amphora,
dawned, after a night of peace lost,
The Sun gives me this revelation that falls in love.
We enjoy shared effluvia together.
...
I exude my soul and mind through battered pores,
wave concessions with gleaming charm,
pensive in skin anguish and treasures,
sleepy and happy from your bed I get up.