no sabia que regalarle a mi novia :o - I did not know what to give my girlfriend :o
Bueno amigos que tal? como están? espero que todo bien
aquí les vengo a enseñar el regalos de cumpleaños de mi novia es muy sencillo pero con gran dedicación y entusiasmo me salio del alma y aunque no tenga mucha creatividad hice lo que pude con mucho amor, por que ella se lo merece todo y para mi es la mejor del mundo la amo.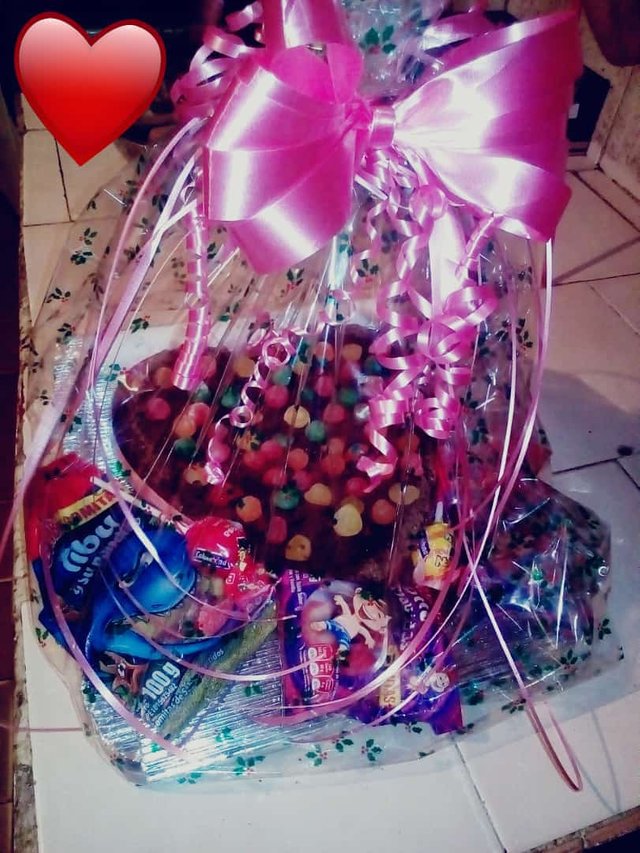 mi plan era no felicitarla de primero osea a las 00:00 y hacerla creer que no me acordaba nada nada de su cumpleaños y así fue, ella el noche antes de que llegara su día estaba en chat conmigo hablamos de muchas cosas y mientras hablábamos yo estaba terminando de hacer su regalo y en eso ella me pregunta - que haces? - y yo tuve que decirle un mentira inocente le dije ( nada amor viendo película ) y en eso se hicieron las 00:00 AM llego su día y yo ya le estaba escribiendo su mensaje bonito y tenia que esperar que se desconectara para enviarle el mensaje tomar un capture y después borrar sin que se diera de cuenta por razones de mi plan y así fue. Ella se puso muy triste no me lo dijo pero yo lo sabia por que estábamos conectados los dos y ella estaba esperando mi lindo mensaje y luego se hicieron las 00:30 ella empezó a colocar estados en su Whatsapp de emojis llorando y triste, yo no quería verla así pero tampoco quería dañar la sorpresa que le tenia y en eso le pregunto (que te pasa amor) y ella me dice "nada y un emoji llorando" luego yo le respondí (amor no te alejes de mi te amo con mi alma y no quiero perderte jamas y le di las buenas noches ) y nos dormimos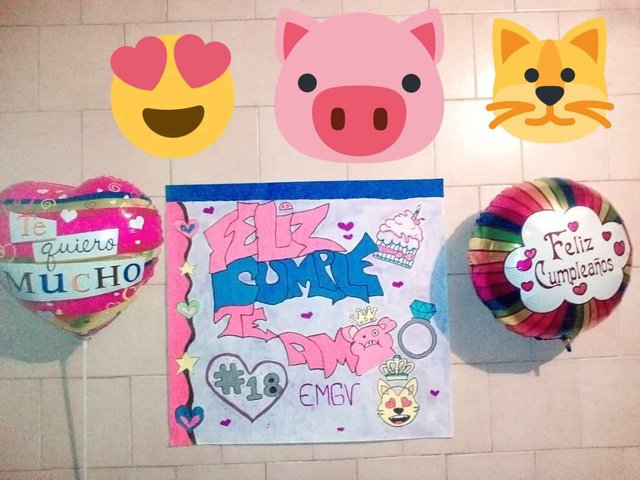 Mas tarde en eso de las 04:00 PM fui a su casa con la sorpresa de camino a su casa llegando le mande el capture de su lindo mensaje que esperaba a las 00:00 AM y le dije ( amor de seguro ya estaré llegando tu casa discúlpame ) y por fin llegue a su casa la estaba de espalda la llame, me miro con una cara de felicidad y le dije ( pensaste que se me había olvidado) a ella se le salieron las lagrimas y grito muy fuerte ERES EL MEJOR TE AMO.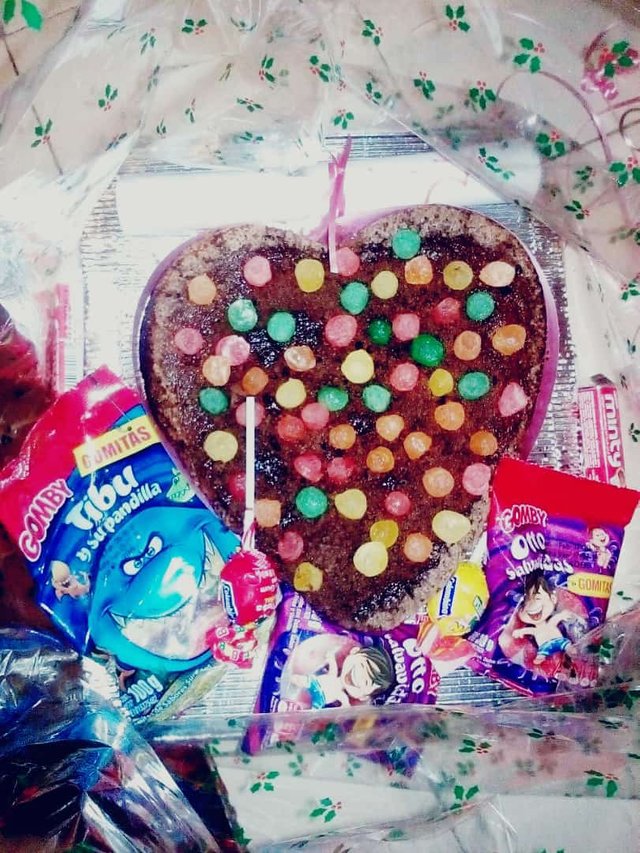 Bueno amigos eso fue un poquito sobre la historia de la sorpresa que le di a mi novia y se las quería contar si les gusto apoyenme
in English
Well, what friends? how are you? I hope everything is fine
here I come to teach the birthday gifts of my girlfriend is very simple but with great dedication and enthusiasm it came out of my soul and although I do not have much creativity I did what I could with a lot of love, because she deserves everything and for me I love her the best in the world.
my plan was not to congratulate her first at 00:00 and make her believe that I did not remember anything about her birthday and so it was, she the night before her day came she was in chat with me we talked about many things and while we talked I was finishing making her gift and in that she asks me - what are you doing? - and I had to tell him an innocent lie I told him (nothing love watching movie) and that was done at 00:00 AM his day arrived and I was already writing his nice message and had to wait for him to disconnect to send the message take a capture and then delete without being noticed for reasons of my plan and it was. She was very sad she did not tell me but I knew it because we were both connected and she was waiting for my nice message and then it was done 00:30 she began to place states on her emojis Whatsapp crying and sad, I did not I wanted to see her like that but I did not want to damage her surprise and I ask her what happens (love) and she tells me "nothing and a crying emoji" then I answered her (love, do not get away from me I love you with my soul and I do not want to ever lose you and I said good night) and we fell asleep
Later on at 04:00 PM I went to his house with the surprise on the way home, and I sent him the capture of his nice message that was waiting at 00:00 AM and I said (love for sure I'll be arriving home I apologize) and finally I came to her house she was on her back I called her, she looked at me with a happy face and I told her (you thought I had forgotten her) and she shouted very loudly YOU ARE THE BEST I LOVE YOU.
Well friends that was a bit about the story of the surprise I gave my girlfriend and I wanted to tell them if they liked me