Daily Quote Challenge @Steemitcentral - Day #5/60
"Love is Love and Love Heals the World."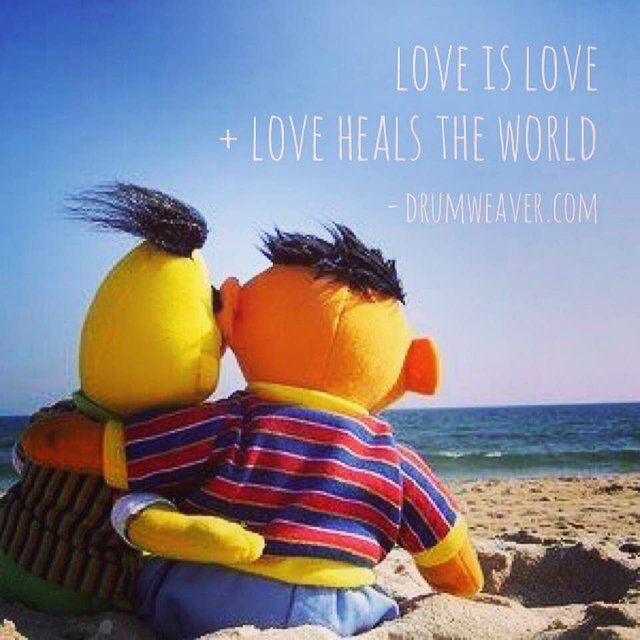 There are really no other words than this quote... You can't have love and hate at the same time... When there is love there can be no hate and when there is hate, there is no love... and our dear world sure needs a lot more love right now...
So, we have the choice to choose... What's it going to be? Love or Hate?
I choose Love...
Have a beautiful loving day...
weaver x (((o)))
---
• Quote + graphic design by weaver © 2017...
• To visit my holy doodle art blog please click here >>
@steemitcentral #scquotechallenge #bertandernie #muppets #quote #quotes #vibration #loa #love