The story of how I met my man
If any one had told it to me in the past that I and my man will ever date each other, of course l would definitely say a big No to it.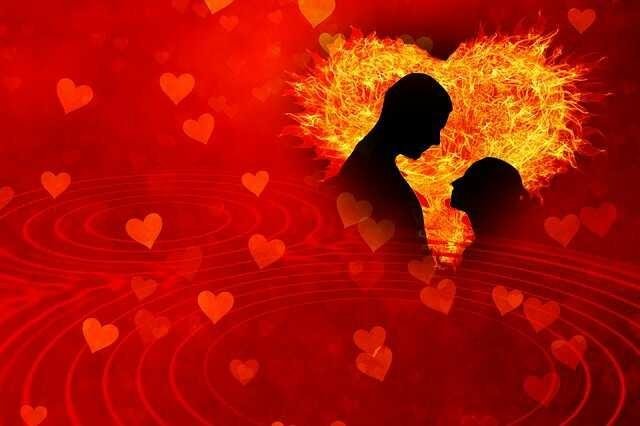 The reason is because I never saw the closeness coming. In fact the chemistry wasn't just there. We had nothing in common. Our age difference also added to it.
Why I am telling you this is that there is no impossibility any where. And there is no perfect guy also out there.
Give that relationship a try first. Give each other a benefit of doubt. Access each other.
Things like this help you to know about those who think will never find their ways to your heart.
With my own experience, I've have come to realize that people fall in love in different ways. Love is mysterious.
Love is cool, love is sweet and love is
calm.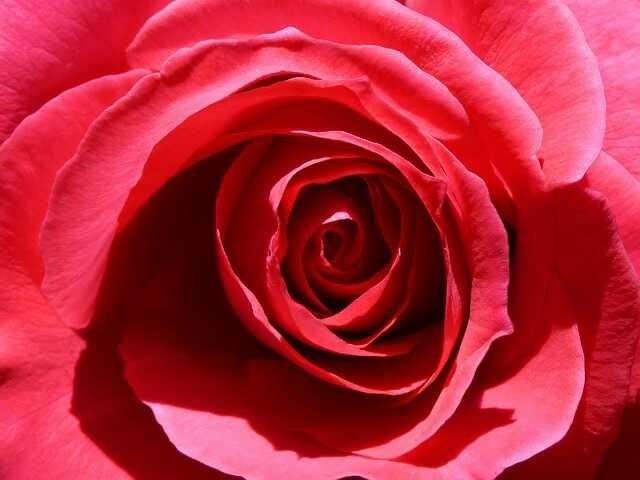 If you keep calm, the right one will locate you. Although it might take time. But it always pays in the long run.
I've known my heart rub now, it's over five years. But officially asked me out in the year 2016.
This is the story of how i got to know my spouse. I met my partner at a school gathering, We hardly talked back then. But I've always wanted the both of us to talk to each other.
What made me develop interest in him then wasn't because of his physical appearance alone but because he is a very intelligent fellow.
He doesn't like troubles at all. He's a low keyed fellow that every lady would want to have.
I was one of his admirers though. I just cherished his life style. But he was a snub. If he doesn't like something, there's no way anyone can force him to. I noticed that each time I greeted him, he would to me in a cold manner. That pissed me off a lot. I'm sure that I wasn't the only one he responded to in that manner. So, as I began to think he was really a snub, hatred grew within me towards him. I never wanted to see him again. I got tired of seeing his face. Because I termed him as a snub.
Funny enough. He never even noticed. So, there was this friend of mine that happened to be his room mate at college then that was my very good friend.
I used to go over to his place to play.
I decided lay down my complaints to him that why does his friend behave in that manner, so his room mate smiled and responded to me that, that has always been his nature. That I should just accept him for who he was.
And that his friend is not the type that talked much. So, I sighed and left their room.
I didn't give up though. I later prepared a delicious delicacy, and thought of giving him some.
Guess what he did?
Immediately I dished his own share of food, I knocked at his door. He asked who was at the door so, i responded that I was the one. And so he permitted me to enter his room. I was so glad he did.
He asked what I wanted. Without wasting much time, I told him that I had brought some food for him. All if a sudden i noticed that his countenance changed. He then asked me to go and said thanks.
I was glad and at the same time not sure if he was going to eat the food.
I got into my room. I was expectant of him. I thought he was going to come back to say thank you for the meal before he stepped out. But he didn't, In short he gave the food to his room mate, he never thought that I would know.
How did I get to know? It was my friend that happened to he his room mate that eventually brought back my empty plates. He said he really enjoyed the meal.
I was angry.
My friend commented that the food was so on point. Can you imagine that! I was so angry. But never showed it. I told him thanks for bringing my plates back to me.
I later saw my man the next day, but he never acted as if he wasn't the one that ate the food. I also didn't do as if I saw anything. Hmm.
I disliked him till I left the compoun we both stayed in. Although I was still crushing on me sort of. So, when I was set to leave campus, I saw him through the bus window I sat beside to tell him that I was leaving campus. That I was done with every of my activities.
He smiled, he was like where are you heading to and all. I told him I was going back to my parent's place. That I was done with every of my programs.
I was expecting him to say please can I get your contacts. But he never did. He only wished me a safe trip. I began to wonder the kind of person that he was.
I wasn't asking for a relationship. I was only asking for friendship. That was all I wanted then.
I got home. I was glad that I did. Dad and mum welcomed me back home. I was able to get him off my mind. What a pity! I later got admission into the university. Did I tell you that I went to my crush school for jamb lesson? After I received my admission letter into the university. I became a bonafide student of that school.
On a faithful day my friend called me. The one that happened to be my crush's room mate. He said he was close to where I schooled, because he was also liking me then. Everything he ever wanted was just I and him being together.
But I never did. So, he asked me if we could see. So I said yes. Though it was out of boredom. I was bored so, I couldn't say no. I was even happy to see him because its been a while we saw. We only talked on phone.
We got a venue to sit and talk. He bought me something to drink and he also got something for himself. And we got talking. He asked if I could come to his house. To meet with his Bro And his Inlaw.
So, I went there when I was free. On getting there. He introduced me to his family member. They were all happy to see me.
After that. He moved from his brother's place to a friend's place and called me that he now resides very close to my house. He asked me again if I could come see him again, but I couldn't give him a definite answer because I didn't know what my schedule would be like.
So, on a faithful Saturday. I was free. I decided to go check on him. I called him that I was outside his gate. He was really happy to hear that. He asked me to hold on for him to come open the gate for me. So. I waited. He took me to his apartment and asked me to feel free.
He began to ask me about the good book. We talked about our spiritual lives and he forget to ask me about my boyfriend. I told him that I was single. That I wasn't ready for any relationship then. He said I was lieing. That it's not possible for a beautiful girl like me to be single
But he Still didn't believe me. But I wasn't bothered about that. So, I remembered his room mate and asked if they still communicate. He said yes. They still do.
So I asked him to give me his number. He took him time before he gave the number to me. I kept on pestering him. Until he gave the number to me. While I was prepared to leave his place of abode he began to beg me to kiss him.
I was like what for? He said he just want me to kiss him. I ignored him at first. He moved closer to me again. He was trying to just make sure his hands touched me, But I never gave him the chance of doing what he had in mind to do with me.
When he noticed that I stood my ground concerning what he begge me for. He decided to leave me alone. And began to apologize to me. He said he will never try such again. And I said it's alright.
He saw me off to where I was supposed to mount a bike home. He sent his friend's number to me the next day without hesitation. I told him thanks Immediately I got the message.
So I chatted my man up the next day. I was nervous. But to my surprise, he answered me well.
In fact he was happy to hear from me. So we got chatting and became intimate. We began to talk normally on phone. We could talk for hours. We could chat for hours too.
And so from our conversation, He began to ask me a couple of questions about myself.
Before I knew what was happening, he began to tell it to me each we conversed that he was liking me.
I wasn't sure of my ears. Because I wasn't in for a relationship with him. Don't forget that i only wanted us the both of us to be friends. In fact getting into a relationship with him wasn't in my plans at all.
I later responded to him that. What does he want me to do. That does he want us to stop chatting or what? He said no. That he was really enjoying our friendship.
And before i knew what was happening, he proposed to me and asked if would be his wife. I was short of words, and before I knew it the love began to grow deeply between the both of us.
I was surprised. I was really amazed. That could this be true? I and my man will be getting married very soon.
Please feel free to share your thoughts also.