Sanih is a grandmother of Kampung Cipicung, RT 11/4 Mekarsari Village, District of Cileungsi, Bogor Regency, West Java pregnant at the age of 78 years. a happiness enveloped Sanih and her husband Ade Irawan at the end of Ramadan before this holiday.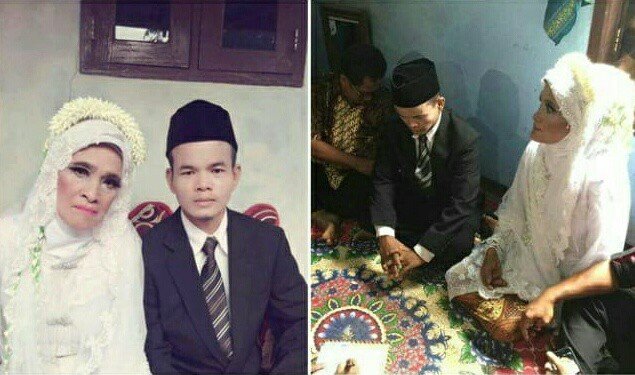 Before the two were married, Ade Irawan was a 28-year-old widower. While Sanih is a widow whose age has stepped 78 years. And Sanih himself had never had a child of two times the result of his marriage.
At that time there was a good reason why Ade wanted to marry Sanih, a 78-year-old widow. Ade admitted to ever knit marriage with her peers. But it always fails because he feels always demanded his wife in advance, especially economic affairs, And he felt depressed because it only worked odd jobs.
It turned out that her marriage to Sanih made her life passionate and loving. And Sanih who he married with dowry a set of prayer tools is not much demand and always understanding. Currently Sanih pregnancy has entered the seventh month. They are very thankful and ask for prayers to all the people. They hope that the birth will be given a smooth and given the ease of sustenance for delivery later.