Do Don't Look Up
I have recently watched this movie. It shows how an incident which has simple ways to understand get debated on the social media up to the point its happening is questionned.
An excellent movie written and directed by Adam McKay and performed by a special cast that you even can predict the role of each actor form the movie poster.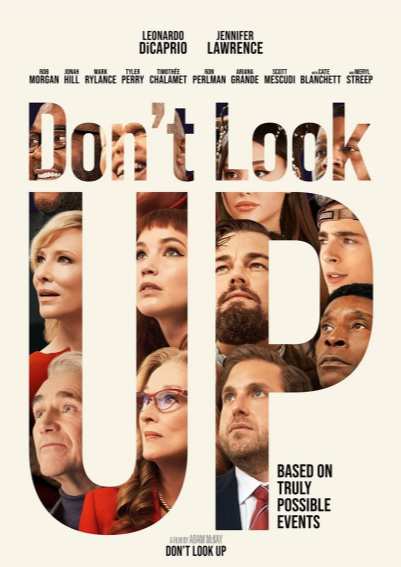 The obvious message is clear raise your eyes away from phones that were invaded by too much distracting social apps and look up .. of course to the nice people and great things around you.
Another obvious message is how the tech giants will eventually control everything and the movie is showing a characteristic CEO manipulating alot of actions at a global level.
A hidden message, I think, is how we think about the AI algorithms, the director presented its prediction results in exactly two opposite ways. The first was totally wrong and the character got his final moments in charming way while the other one was accurate in prediction, again confirming the idea that although our actions can predict how we end up in a certain situation, we still have the choice to change that path at any moment, so don't give up and do look up.