Lets make #Longboarding on Steem popular!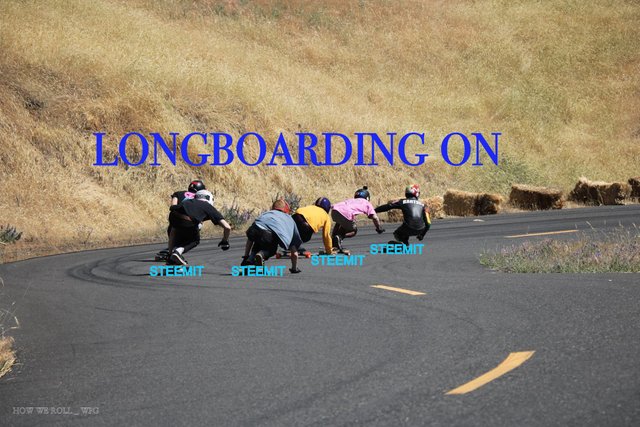 I have been inspired by @Steemskate to do more curating, on top of posting my own content. Currently I only know a few others who are posting longboarding posts, but I bet many more of you have boards out there! So if you use the tag #longboarding , I will do my best to find your post, and if it's quality I'll upvote it, and likely resteem it too.
Game of skate, equivalent?
To give people something to post about rather than just a video of you pushing around, I want to give challenges / lessons on different aspects of longboarding. For example, I'll post a video showing you how to do a certain slide, then you go out and try to film the same move. If other out there know a trick, they can also create a challenge to others to try their trick. My hope is that this will build up the number of longboarders on Steem, as well as grow the audience who enjoys watching action sports.
The Dream
My hope is this will help out many longboarders get motivated to start creating content, and in turn will help many longboarders who need a extra source of income to do their passion, since there is not much money in the sport even for the pro's. But if this works, there is a huge community of amazing skaters, videographers, and content creators, who are tight like a huge family, who I hope will join us on Steem.
People who've posted about longboards before
Here is a few people I have found posting about longboards so far, though many have not posted in a while. Hopefully seeing themselves tagged will get them excited to post again.