First film runs at Giants Head Freeride 2019
Giants Head Freeride 2019 !
This was my first event that I traveled for within the longboarding community and it was definitely one for the books. Never have I ever felt so surrounded by the community and stoke! Non-stop runs back up to the top with full U-Hauls of sweaty skaters in Summerland, BC. Made the trip out with my girlfriend from Ontario and we had a blast. We stayed at a beautiful airbnb with such loving west coast vibes overlooking the Okanagan Lake.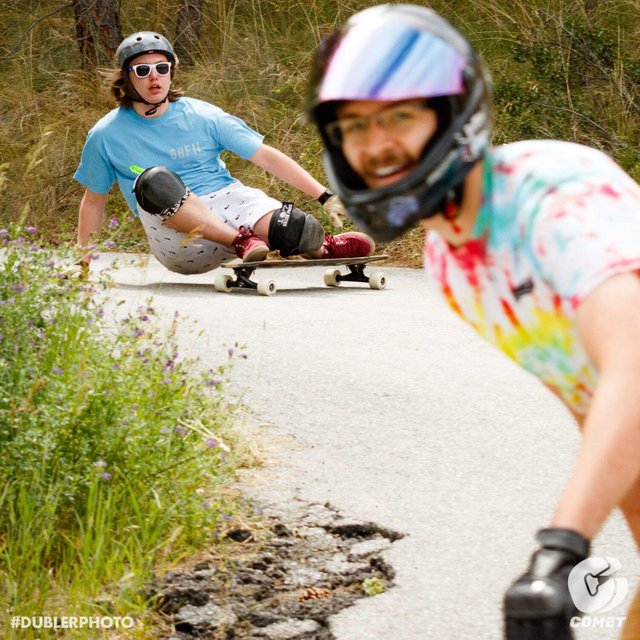 I'm the blurry dude just smiling away! This was the mood the whole time at this 3 day event. Another great photo captured by the legendary Max Dubler.
I fell many times at all the big corners and really had trouble getting a feel for this course, but it was a great first time.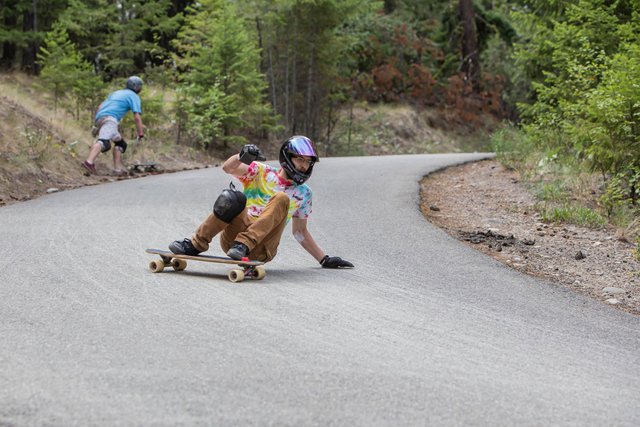 I also lost a knee pad somewhere at the top and never saw it again R I P
Went for a skate with @howweroll, check out his post!
https://steemit.com/longboarding/@howweroll/bombing-giants-head-mountain-with-branders0n-first-ever-video-of-2-steemit-members-longboarding-together
My other recent first posts on steemit!
Pump Track fun!
https://steemit.com/steemskate/@branders0n/longboarding-on-a-pump-track
Bike Path Runs
https://steemit.com/steemskate/@branders0n/rabbit-hole-fall-2019
Introduction post
https://steemit.com/introduceyourself/@branders0n/introduceyourself