Hi everyone! I've been away for a while due to professional and academic commitments- both very fruitful, for which I'll be sharing my news with you in due course- plus: I moved in a new house.
Living in Central London for the last 3 years was a fantastic experience- furthermore, being able to live in Chelsea is something that university students can only dream of. I've been very lucky to have met some extremely helpful and nice people in London, so living in Chelsea without paying the area's actual rates was a great luck and privilege!
London is a huge and noisy city. Despite its beauty and uniqueness, living centrally for a long time can knock you out... especially if you're a musician, meaning someone who spends hours and hours being exposed to sound. For us the musicians, rest time incorporates silence. And silence is impossible to be gained in central London!
And then it happened: I visited a couple of new friends who live in Blackheath, southeast of the famous Greenwich. That's one of the first things I saw after getting out of the railway station- which is now part of my bedroom's view: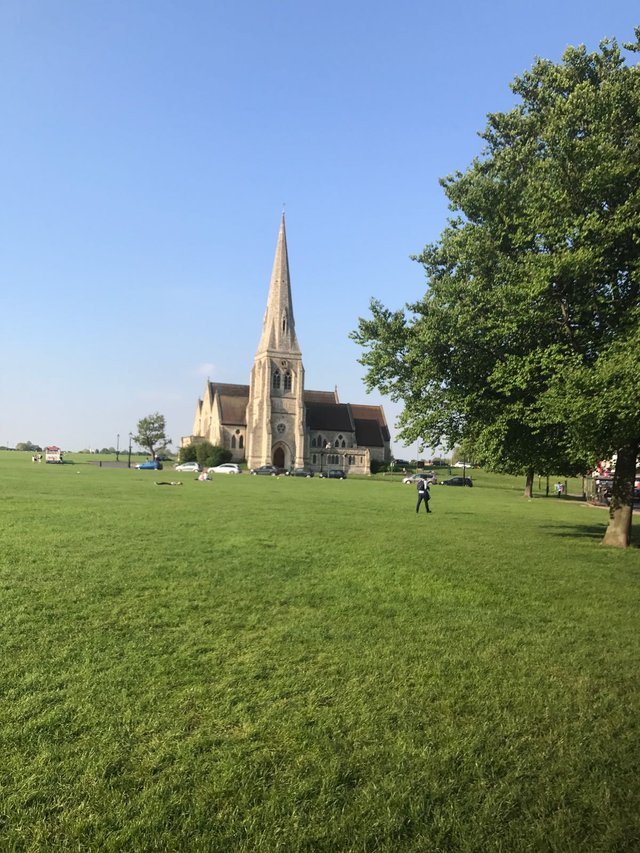 Blackheath is Heaven! It's real countryside, clean, healthy, affluent and safe. And all that, with having access to central London in 20 minutes, with trains running to Charing Cross, London Bridge, and Victoria. Living in Chelsea used to take me 45' to go to Barbican, both in central London, whereas now, while the geographical distance is double than before, it takes me only 30'. Miracle!
My room's view-one of its 3 windows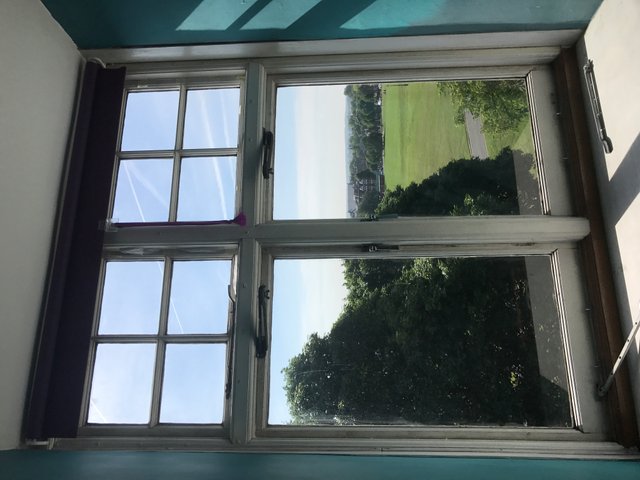 Plus, this house has an amazing garden, where I can have friends very frequently for summer parties: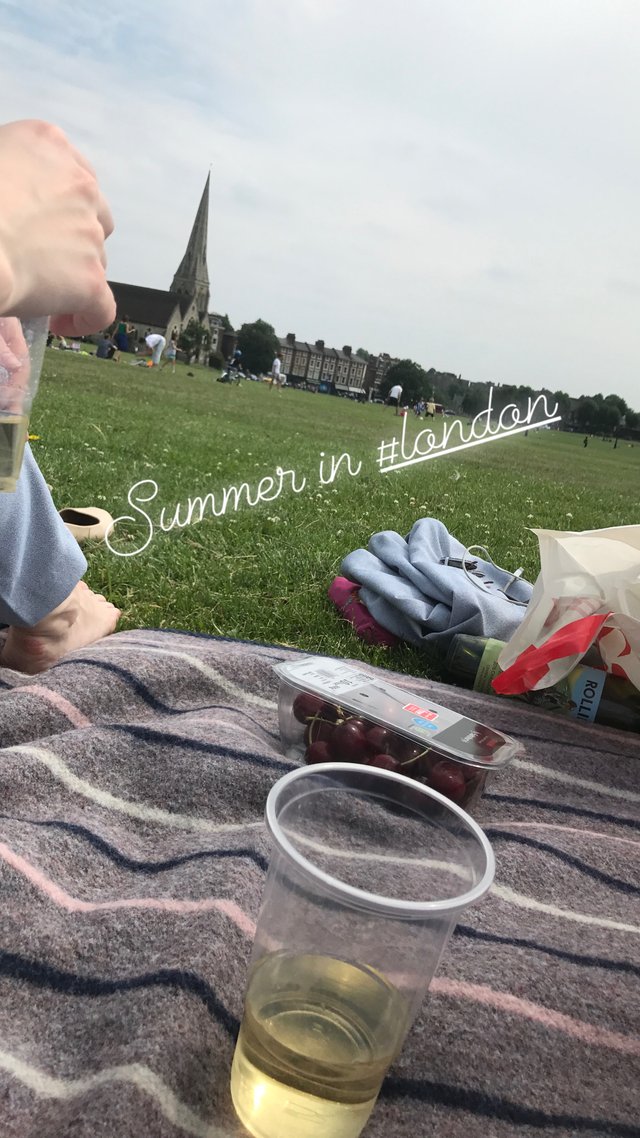 ![IMG_2409.JPG]
Picnic on Blackheath Vale, literally just between my house and the church:
(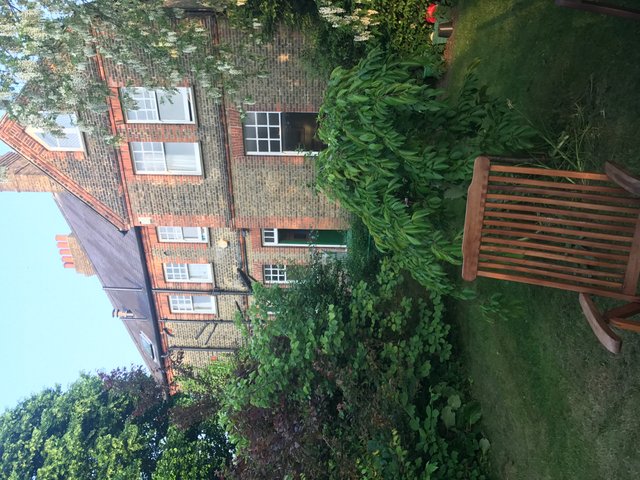 )
Blackheath has a strong sense of community and artists enjoy great respect. Therefore, I've been given access to the local Anglican Church where I can be practising on their lovely Bechstein grand piano whenever I wish: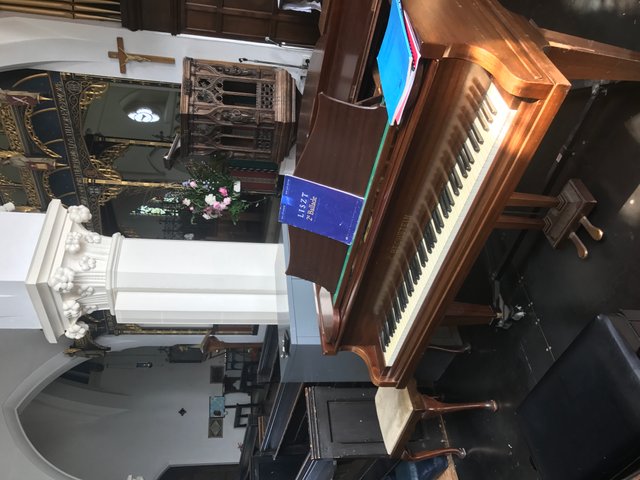 Living in the countryside while actually living in London is a great deal. Having access to this fantastic city while being able to escape from its pollution and noise is a privilege.
Am I not extremely lucky?