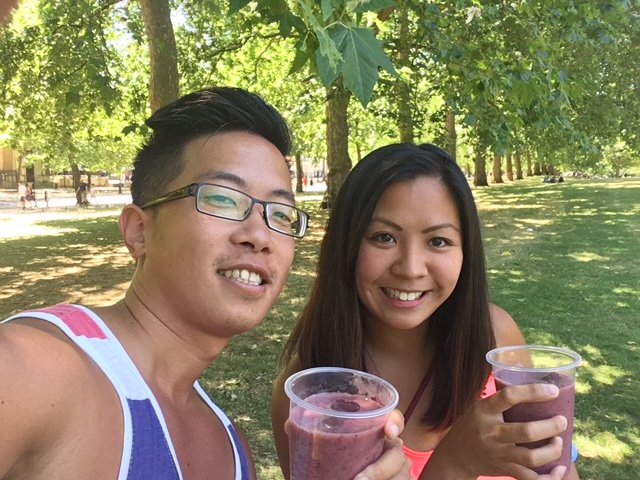 (Me and @redrica sipping on healthy smoothies made by @Allasyummyfood)
As someone that posts regularly on SteemIt from my home base of Hawaii, I really wanted to meet other "real-life" people from this community.
Since we all recognize the amount of spam and bots that SteemIt has ... it can get quite "robotic" to the point that we forget that SteemIt was created in the first place as a decentralized platform for many of us creative content creators to share our stories and work. 
While a few of the people who came were not in SteemIt and were just friends of friends, the majority of the folks had SteemIt accounts, and it was amazing to just put real-life faces to the accounts ... it indeed adds the element of "human-ness" to what we post online. 
It was nice meeting @ivargereiko, @Allasyummyfood, @redrica,  and @yasminep.
I attended @ivargereiko's first Bootcamp session at St. James Park this past Saturday in a very sunny and beautiful London day. Ivar was a professional body builder ... and now trains many clients working on their own individualized personal training goals.
I didn't have much expectation of the bootcamp, but two things I realized came about:
1. I need to work on my core ... and 
2. I need to work on my legs!
I'm someone who is quite active back home in Hawaii, doing outdoor waterfall hikes and snorkel swims all the time, that being said, I'm far away from a gym, so I haven't gone to a gym to do weights and real resistant workouts. 
Ivar's bootcamp set-up I'd rate as an intermediate level.
It seems easy in the beginning, but then the intensity level goes up, as he had a routine where you'd do squats, push-ups, burpees, and sprints all in one crazy work out routine.
Safe to say, my legs were so sore the next day on Sunday, that it was painful to walk on them.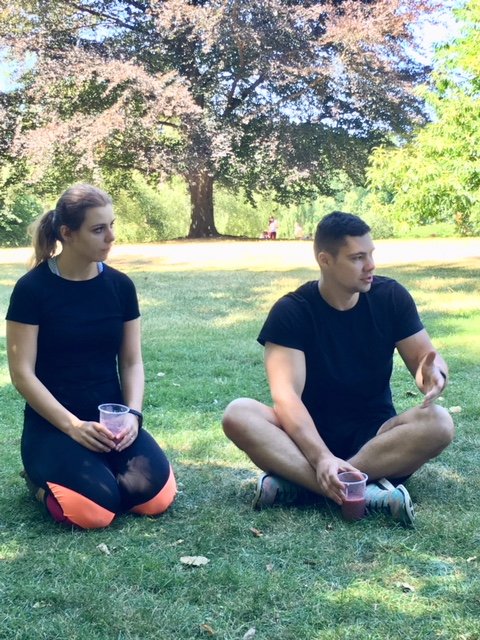 (@Allasyummyfood (left) and @ivargereiko (right) discussing questions post-bootcamp workout)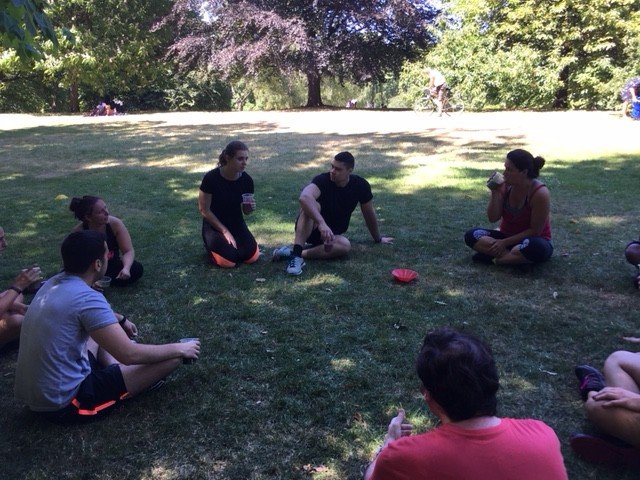 After the hard work out, we had awesome smoothies.
Pictured below is a mango, blueberry smoothie (I think ... haha)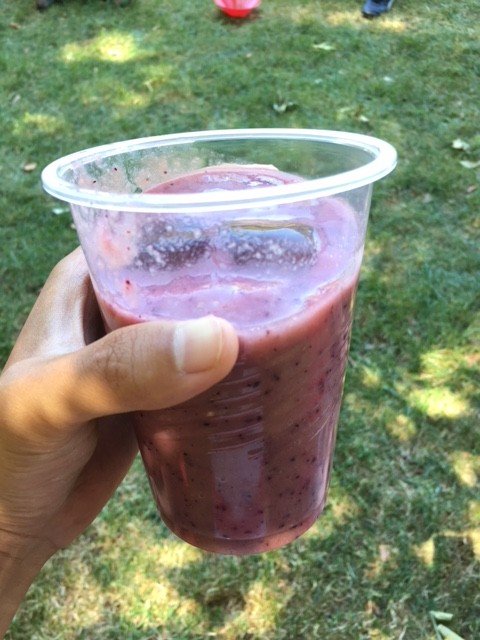 St. James Park in London is worth a place to visit. 
Best time would be in the weekdays to avoid the crowds (summer time and Saturday and Sunday worst time since there's just so many group tours coming about)
Below is photos of the lake and buildings in background.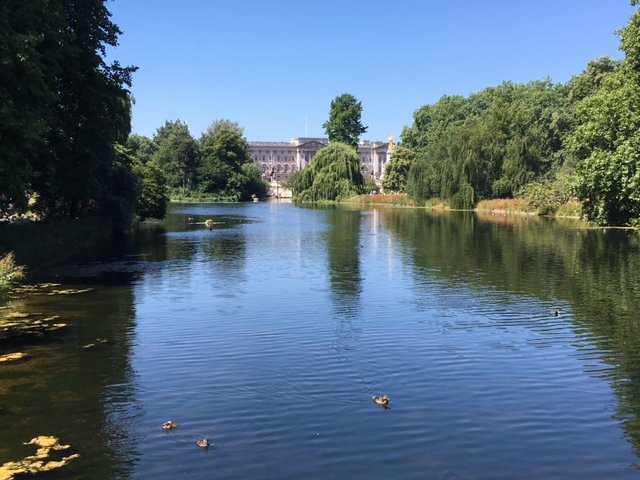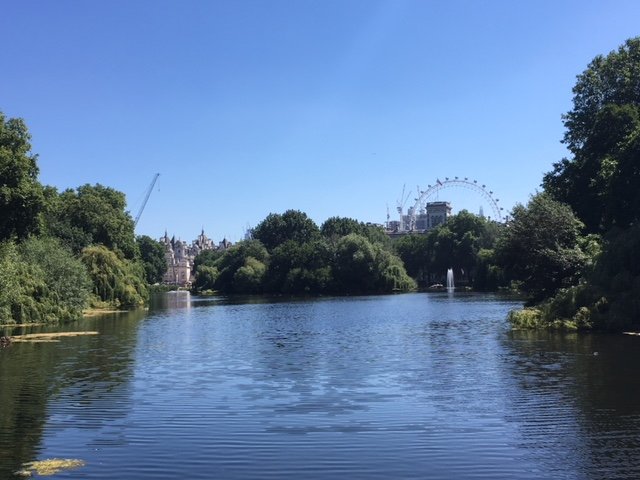 Have you attended a SteemIt meetup before?
Does anyone know when the next SteemIt conference is?