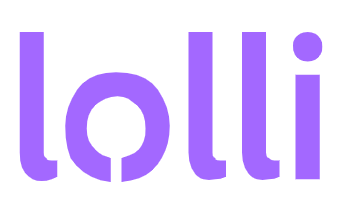 Source
Lolli - a New York-based startup, which offers you up to 30% cashback in bitcoin for all your purchases made through its app, that connects you to its online retail partners.
Lolli reportedly has more than 500 retail partners and intends to make cryptos easier to "own, earn, and share."
Why Bitcoin?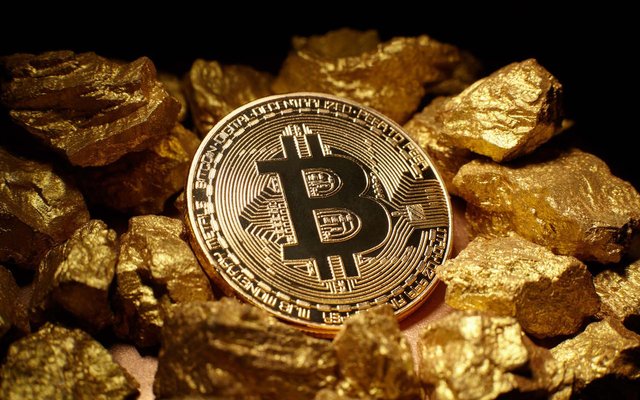 It is the desire of many persons to dwell in a world where everyone is connected, with technology and other forces. With technology, you are able to seamlessly distribute data across the internet and transcend physical boundaries. The only thing that the system has not been able to freely share is money. It is expected that sending disbursements should be as easy as sending text messages. The problem today is that, for an individual to send money across borders to family and friends, pay a business debt, or purchase goods from an online retailer, the burden of fees and intermediaries are inevitable. This is a concern to the Lolli platform.
---
The Lolli team believes in bitcoin as a global store of value , and in this growing digital era, it is foreseen that the coin has the potential to be the universal currency of the future. There are many significant and unique use cases attached to Bitcoin.
It enables microtransactions.

It can assist in the funding of microfinance initiatives.

It can serve as guidance to individuals in volatile economies to store value (money).

It is free from government hyperinflation or confiscation , similar to what people are currently doing in Venezuela.
Bitcoin has been a secure way for individuals around the world to invest their money. The Lolli team believes that bitcoin will be very important for a large number of unbanked people around the world.
I wonder what's stopping most persons from using and having Bitcoins in their possession? I can hear some persons muttering: it's inaccessible. More than 60% of Americans have heard of bitcoin, but very few individuals own it. Studies have shown that over 70% of bitcoin owners are male, and the majority of them are between the ages of 18-34 years. In a survey that concerns bitcoin, 35% of respondents who shared their thoughts said it was too risky, 27% found it so difficult to comprehend, 18% concluded that it's a scam, while 11% found it too difficult to use, and 6% thought there are so many fees attached. Lolli has been created to resolve all of these issues stated above. Lolli has come to educate people about crypto, by providing a real use case, eliminates fees and simplifies earning.
---
The previous platform created by the team, Cosmic, was created with the motive of democratizing the commercial system, allowing people to seamlessly sell and buy across the web. For instance, you see a pair of trousers you love in a video, through Cosmic you can purchase it right from the video. They led the movement of free commerce, allowing retailers to sell anywhere and also allowing consumers to seamlessly buy anywhere.
---
Cosmic was bought by its biggest customer, PopSugar, and then Ebates The cashback rewards program had over 10 million members. After parting ways with Ebates, the team decided to come back to their sketch board to create a platform that will comprise of some features of Ebates which are; The platform's cash back model and Its ability to store people's money, followed by the unique qualities of Bitcoin, but frustrated with how inconveniencing it was to send to our family and friends. The team discovered that it would be possible to combine the ease of cashback rewards model with bitcoin and resolve the onramp challenges.
So, the team was back together again to start something new, as they contacted all their retail partners from their days at the Cosmic platform, and formed over 500 brand partnerships.
---
Do you want to get involved?
The Lolli community is open for support from all individuals to promote their mission of making bitcoin more accessible. How much you know about crypto does not matter  — you could either be the highest bitcoin maximalist, or a mom looking to save some funds for back-to-school purchases. The floor is open to all for contributions, so don't hesitate to reach out if you wish to get involved.
Download Lolli: www.lolli.com
Follow them on Twitter for the platform's updates & more ways to earn bitcoin: @trylolli
If you work at a brand that's hoping to join the Lolli platform, sign-up HERE.
You can also be giving an opportunity to join the team. It's a small team, but growing rapidly — if you're interested in joining the team, please apply HERE.
If you are in College and wish to be a Lolli intern or ambassador, sign-up HERE.
References;
1
2
3
Image Source