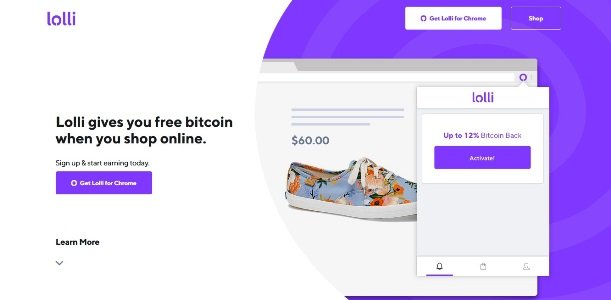 Who doesn't know Bitcoin? One of the cryptocurrencies that have been booming since 2017. Many companies, restaurants, even shops have applied payments using Bitcoin. Bitcoin has its own uniqueness because it is practical in use and could be sent to all Bitcoin wallet around the world with less time-consuming.
There are many Countries that make Bitcoin a legitimate payment instrument. We can use Bitcoin as a payment method when we travel to the Countries that put Bitcoin on. We can just access our account in which a number of Bitcoins we have. It is very practical and can prevent us from bad things, like losing money. Just make sure we are able to access the internet, then we also are able to access our crypto wallet.
As technology develops, innovations are increasingly being developed. Many online markets that also accept payments using Bitcoin at the moment. However, there is one product that I think is very unique, besides we can pay for shopping by using Bitcoin, we will also get rewards like Bitcoin. The product is Lolli. We will discuss the benefits of Lolli and how to get rewards by using Lolli in this post.
Introducing About Lolli
Lolli is a site that will give rewards in the form of Bitcoin, and the site also has an extension on the chrome browser which gives a user the opportunity to get Bitcoin when shopping from an official Lolli partner. Lolli has a partnership with top brands and will get a percent share of revenue from each sale. The results obtained by Lolli will not be stored alone but will also be shared with users who have shopped. The reward that you will get is a Bitcoin that will be distributed to the wallet of a Lolli account user.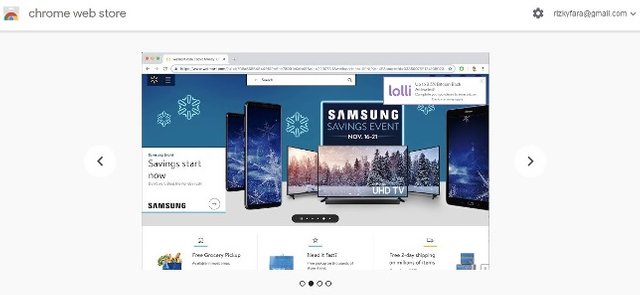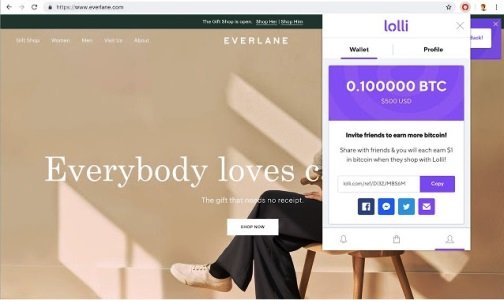 Lolli Browser Extension
Uniquely, Lolli is the first application that gives bitcoin rewards when we shop online. The partners who join Lolli are also the top brands all around the world. There are more than 500 well-known brands that join and embed their brands on the Lolli site so that we can easily choose where we want to shop, and we will be directly connected to the brand site. Lolli believes that bitcoin is the future that will benefit many parties and is very easy to use as a payment method.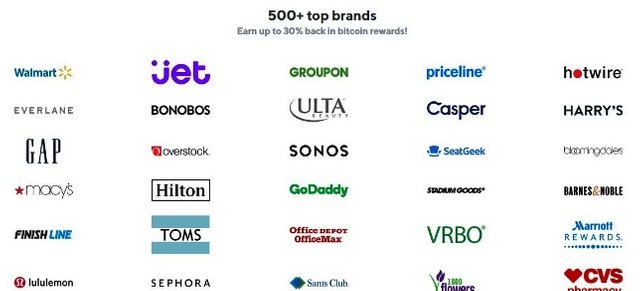 Lolli Partners
How to Use Lolli
If you want to get rewards and use the Lolli site, it's very easy. Just click on the Lolli site and download Lolli browser extension. When the account is active we just need to visit the online shop that is the partner of Lolli and shop normally.
Lolli can track the markets that we shop and will give us the rewards in Lolli wallet after the retailer sends the profit to Lolli. Rewards that have been transferred to our Lolli wallet can be saved or transferred to another bitcoin address after equivalent to 15 USD. The initial purchase period is 30-90 days to unlock the rewards. Rewards will be accessible and will be able to check at any time on the account that we have.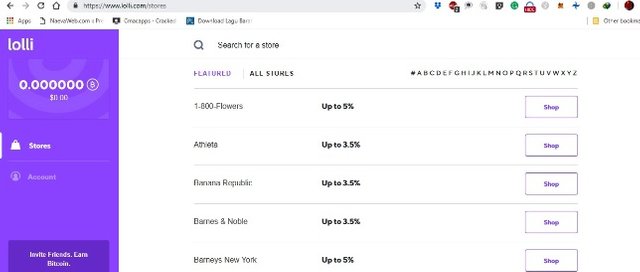 My Lolli's account
Then, how can we collect more Bitcoin through the Lolli website?
We can get it by shopping using Lolli sites or extension browsers and choosing the best brand you want.
By using the referral program, we can invite as many friends as possible to use the Lolli site. The more people join, the more rewards we will get.
Still in doubt about Lolli? That means you have wasted a good chance to get a lot of bitcoin.
If you want to know more about Lolli, please click the link below:
Website
|
Twitter
|
Chrome extension