10 Stunning Log Cabin Interior Design Ideas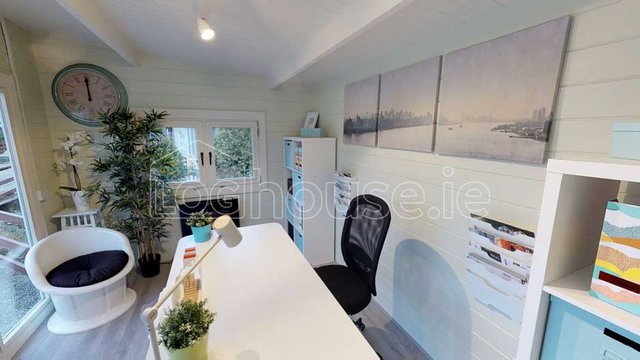 Originally posted on : https://www.loghouse.ie/10-stunning-log-cabin-interior-design-ideas/
If you're buying a log cabin, the next step is to make it your own. Check out these stunning log cabin interior design ideas to inspire you.
Why should you choose a log cabin for your next home?
Easy! Log Cabins have become popular all around the world. Not only because they are fairly inexpensive compared to other options, but the design possibilities are endless!
Whether you are looking to build your first home, your next holiday home or a garden log cabin, you can customise your log cabin for what you need.
Your log cabin interior is just as customisable!
Whether you are inspired by the muted romantic watercolours of J.M.W.Turner, or the dark moody colours of Louis le Brocquy's abstract work, make your log cabin interior your own!
Create a Unique Log Cabin Interior
Inspiration is everywhere, from French decor magazines to retro-style Italian interiors, to the Cliffs of Moher. You just have to look for it! Here are some of our favourite interior design ideas to inspire you.
Be Bold Like Iris Apfel
Iris Apfel is known for her unique prints and bright colours. Try choosing a vibrant pattern for window coverings, or throw pillows. Add some boldness with bright wall colour.
There are some things to consider when using bold colours and patterns.
Pay attention to portion and scale (it's possible to have too much of a good thing!).
Don't forget the neutrals.
Use accent colours complementary to your bold colour.
One of our favourite sayings of Iris is, "fashion isn't about pleasing others." We agree! Don't be afraid to be bold with the interior of your log cabin.
Simplicity and Elegance
If you are looking for elegance and simplicity to enjoy with your Barry's Tea, look no further than Hans Blomquist for inspiration. Known for brands like H&M, West Elm and Ikea, Hans finds beauty in the natural.
Incorporate nature into your design for a great log cabin interior. Incorporate wood flooring, unique stone or exposed beams. Try simple patterns with rich natural colours.
Don't be afraid to use jewel tones or black and white. Also, look to incorporate things that are special to you into your decor. Our decor tells a storey about us, so what storey do you want to tell?
Go Vintage
Check out your local flea market for some inspiration! You can find one of a kind pieces to add antiquity to your cabin interior.
Having a vintage interior mixes history with hospitality. How do you know what to look for?
Make a list of what you need (ie: dresser, table, lamp)
Love the shape more than the color – you can always refinish a piece.
Splurge on the conversation starters.
A vintage style is great if you have the patience to look high and low for special pieces!
Embrace Subtlety
If bold isn't your style, try something more subtle, with muted colours. Think of water colour painting. A great starting point for this decor is to find a piece of art you love, and make it a focal point.
Pull some of your favourite colours from the painting, and use them as accent colours in your decor. For some inspiration try Dusty Boy Designs by Kate Rose Crean.
We really enjoy her use of navys, corals, greys and olive greens.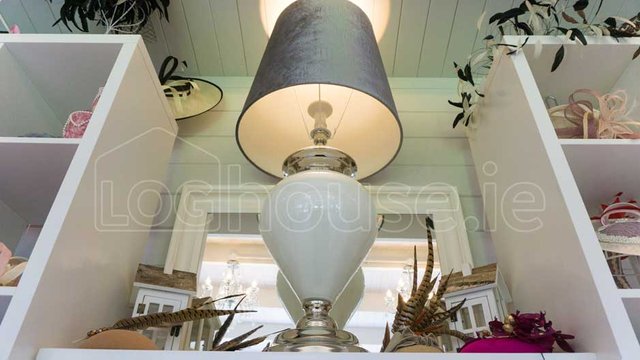 Sprinkle in the Gold
Gold has a way of bringing elegance to a room. Try sprinkling some into your decor, such as plant holders, shelving, or lighting.
We love the classic look gold continues to bring to Erika Fox's apartment in New York. Gold, when done right, doesn't go out of style.
Try mixing gold with an accent colour such as blush pink. Think Audrey Hepburn.
Plant a New Interior
Adding plants to your interior can breathe new life into your space. Not only are plants proven to help boost your health, but they can be used to add interesting texture and decor to any room.
Add a touch of rich colour with the unique Gynura Purple Passion. Or get creative and use your succulent plants as wall art.
Find what plants work well your space. How much natural light will your space have? Is having a plant that is low maintenance better for your lifestyle?
Embrace a Unique Wallpaper
Fiona Byrne, an interior designer based out of New York City, has taught us that wallpaper doesn't have to be boring!
Find a unique pattern you are drawn to, and line your closet with it. Check out Fiona's closet with the big pineapple print.
Or find a wallpaper based on the colour scheme you have chosen for your space. Use the wallpaper as an accent. Whether you choose a bright busy pattern, or something monochromatic, the possibilities are endless for your log cabin interior.
Look Back in Time
As we look back at history, there are some decor styles that are worth bringing back. We can find inspiration in the '60s with a cute fringed ceiling light. Or maybe you like the retro look kitchen appliances have from the '50s.
Don't be afraid to mix the old with the new!
Be Inspired by Other Cultures
Cultures all around the world show us how beautiful diversity can be. Looking to others for inspiration is always fun and a great learning experience.
From the deep rich colours and unique patterns used by the Cherokee to the bright vibrant colours used in India, inspiration is everywhere. Find a culture you admire or think is beautiful, and learn from it.
Try mixing decor from different cultures for an eclectic interior.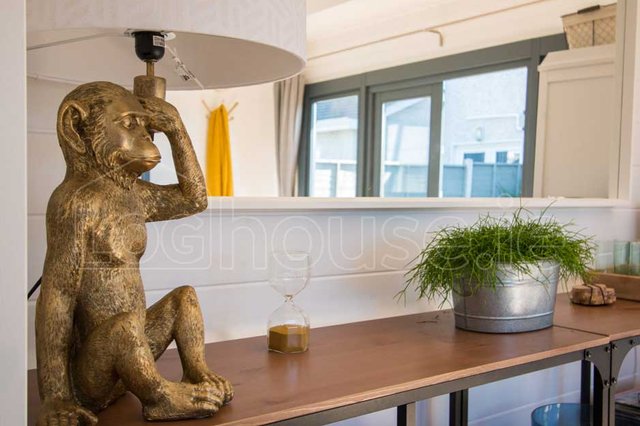 Eclectic: Mix and Match
Are you feeling inspired by more than one decor idea for the interior of your log cabin? Mix the styles together to create your own unique design. Don't worry about what your mates will say. Wow them with your ability to create a one of a kind interior.
Whether you want to create a perfect space to watch a hurling game with your mates, or a relaxing getaway to enjoy high tea, you can create your own unique look.
Start Building!
Now that you are feeling inspired about the interior of your new space, now it's time to choose the right log cabin for you. Let us help you create your dream space. Contact us today!
All images are the property of : https://www.loghouse.ie/