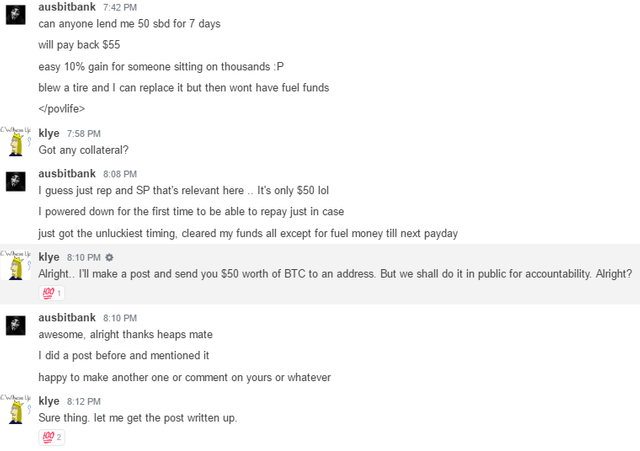 Loaning Steemit.com user @ausbitbank $50 worth of BTC to his address 17bUE4t6sw378sK6gj5YkHtpjq5xjeirGJ due back as $55 of BTC/STEEM/SBD to myself on or by April 3rd, 2017 to help him get out of bind he is in. Sending the BTC once he agrees to the terms in this post.
If you're late on the repayment your owing amount gets increased by a whole dolla ($1.00) daily.
Using the STEEM blockchain for accountability and to make the loan publicly known.
@ausbitbank has repaid this loan within 6 hours of taking it out.. Thank you sir!