Katy Perry Give Surprise to Mary and Abdul in Grand Final Indonesian Idol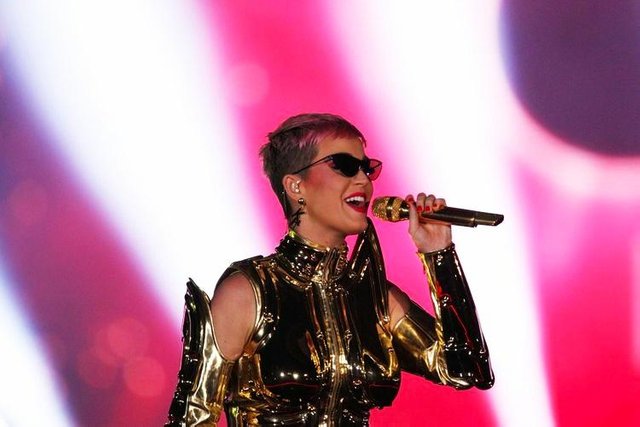 Five alumni of Indonesia Idol opened stage Spectacular Show Grand Final Indonesia Idol 2018 which was held at Ecovention Ancol, North Jakarta, Monday (16/4/2018).
Citra Scholastika, Nowella, Regina, Rinni Wulandari, Ihsan accompanied two grand finalists Indonesian Idol 2018, Abdul and Maria, singing the theme song of the talent search event.
After the alumni's appearance, host Daniel Mananta announced that there was a surprise for Abdul and Maria.
"There is someone who wants to say something to Abdul and Mary," said Daniel
Suddenly the figure of international pop singer Katy Perry appeared on screen. He immediately greet both grand finalists.
"Abdul and Maria, I would like to congratulate you on your Grand Final Indonesian Idol," said Katy Perry, who is now one of the judges of American Idol 2018.
Perry believes Abdul and Maria will show their best and have a great career in the music world.
Fighting since November 2017, Abdul and Maria finally managed to reach the grand final round of Indonesian Idol 2018.