My gaze searched for his, I tried to make an impression on him beyond the senses, I couldn't avoid feeling fear, my body trembled full of nervousness, I couldn't avoid what I feel...

...I am an idiot, perhaps because I was looking for love in someone who could only give me a friendship, but every time I was close, every time I listened to his sonatas, something woke up inside me.

...I felt filled because I knew he was there, close to me...
.
.
.
.
...I remember when at last we were able to share words, it was something very strange, I didn't know what to say or do...
...you were the one who instilled confidence in me, my mistake however, was to misinterpret your feelings...

I am a lone wolf who has fallen in love with the moon,
I am a bird that sought to create its nest in the top of the highest oak.
I am like the river that unknowingly seeks every moment to meet the sea.
I am...
A bohemian who looked for in him the melody that will fill his days with light and take me out of the darkness.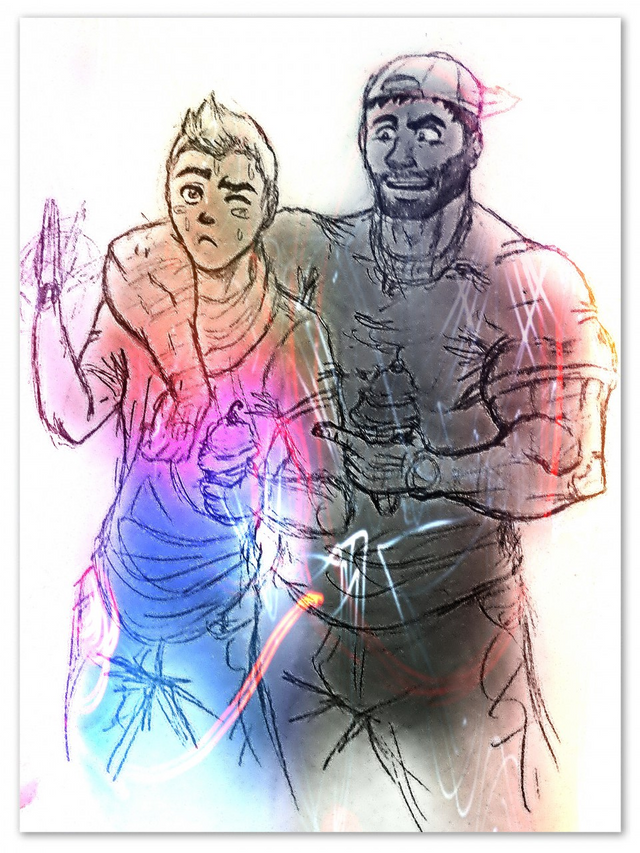 ---
For all those who suffered for love before the one who dresses as something more than a friendship.
Image source: Eye, looking,the friend, love.
---