Of course keep in mind LTC is lazy and slow.. it loves USD peg.. there was 4 USD and now its 44 USD.. If it keeps going this way next one is 444 USD in few years.
Despite that tommorow on youtube there will be live development update.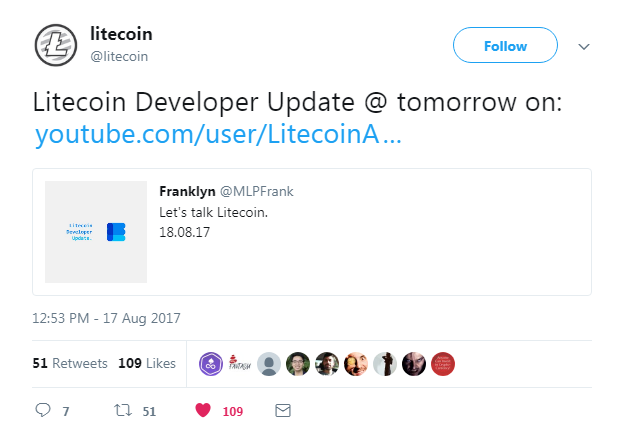 Notice Coblee (creator) saying you need it in portfolio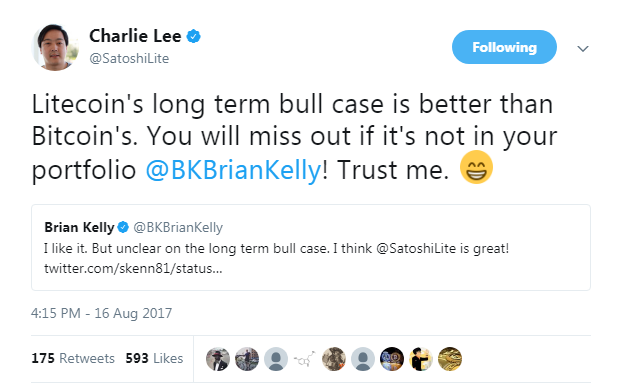 LTC Markets


As we can see Asia runs this, from those top10 exchange i use Bitfinex, HitBTC, Bittrex. OkC and Bithumb are also good. Poloniex im currently skipping, ive moved out of there months ago.
I also love to margin trade on such big news on BitMex.

To be clear this are announced news, and nothing moved - im sure enough insiders know of them.
This post is just to let you know somethign may be said tommorow, but with LTC and their humor we never know ;)