For starters BTC-E exchange came back, it was one of main LTC volumes. Trading is not open yet but we can see a bit of past orders.

Notice that USD price raised but not BTC/LTC ratio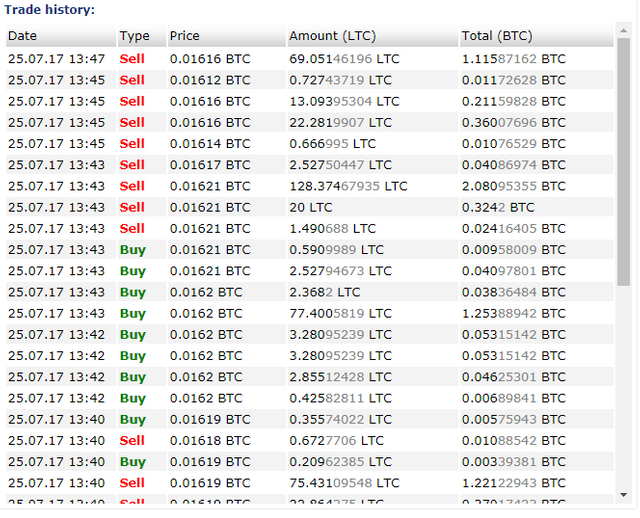 Best ways to trade LTC is FIAT vs Coin, not BTC pair.
LTC hit ATH of 75USD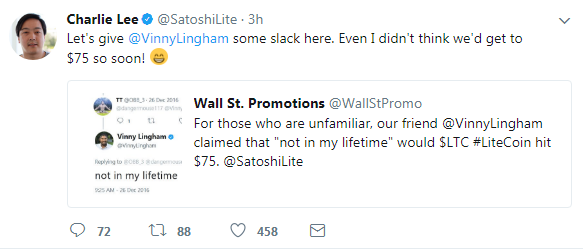 Vinny had bad luck on this prediction but on BTC he is usually right. CVC is his latest product, trades good.


Litecoin Markets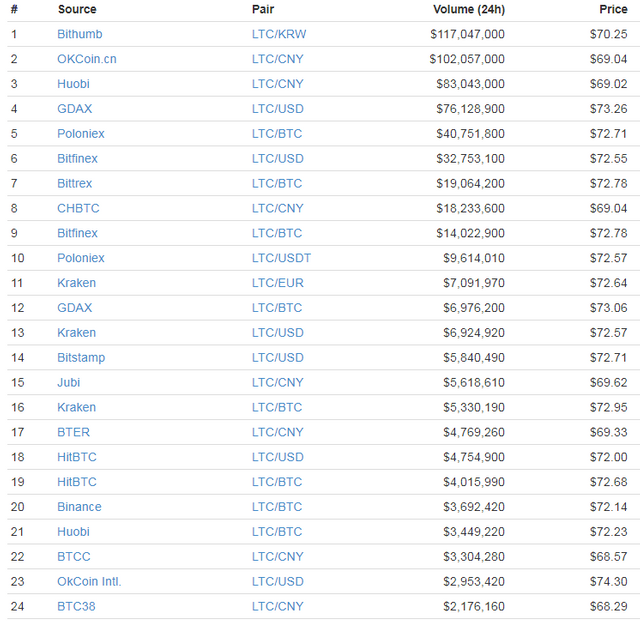 Korea is on top with Bithumb but mostly we can see CNY rocks the volume.
Leverage Trading


As usual BitMex rocks the volumes on leverage. You can go up to 33% right now.