Below is the screenshot of Litecoin's latest analysis. As you can see, the purchase scenario has been fulfilled.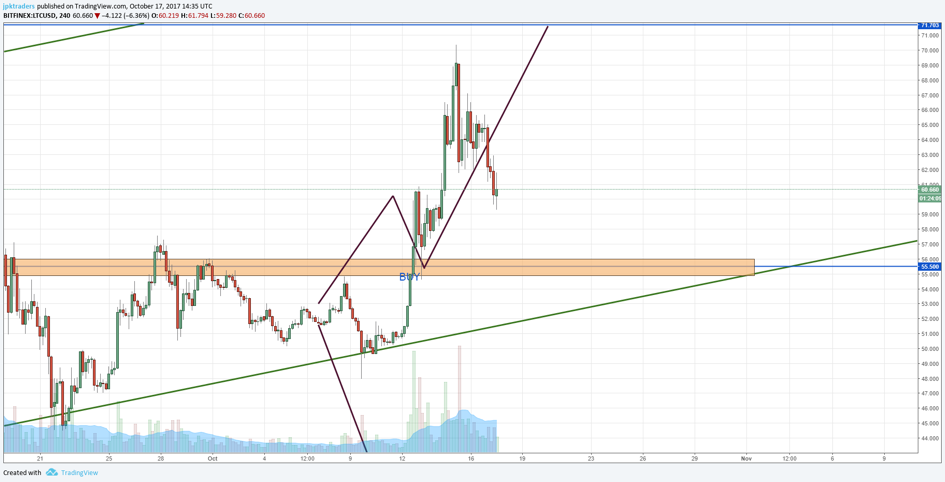 Price did not reach the assumed TP. They turned back right before, exactly on the Fibo lift 61.8% of the last drop of the h4 chart, which coincided with the price of 70 USD.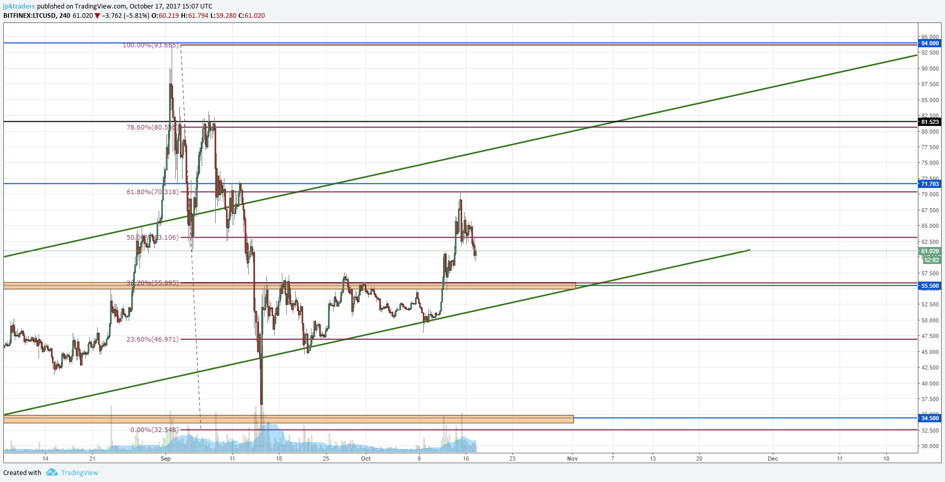 Meanwhile, the LTC rate is still moving in the uptrend channel marked at the h4 interval. The price goes back to the marked support and if the double bottom formation will be created, it will be a good place to hold long positions.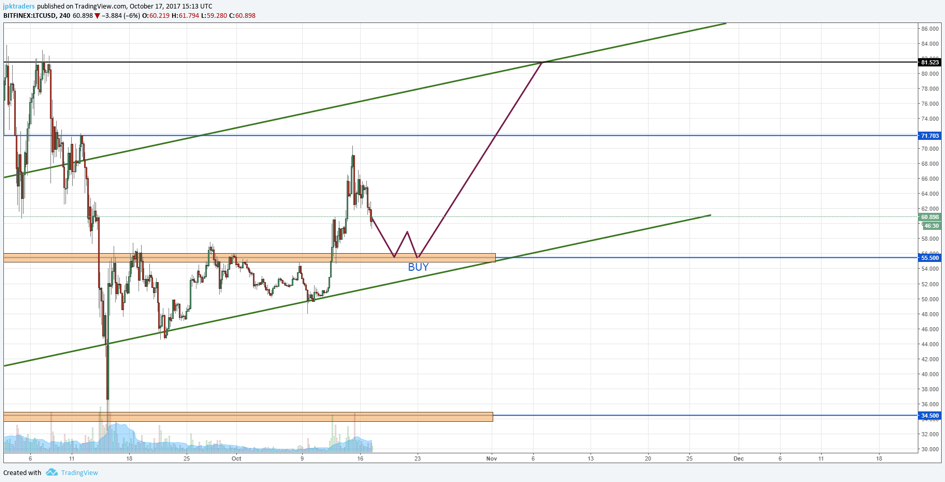 On the other hand we are now in an interesting place, because the price tested almost 50% of the abolition of the last growth impulse from the lower interval. Maybe we will not fall below, this place will be the end of the correction.